TP-Link Deco M4
AC1200 Whole Home Mesh Wi-Fi System 3 Pack
Deco employs a unit system to ensure seamless whole-home Wi-Fi coverage, eradicating any weak signal areas for good!
Utilizing advanced Deco Mesh Technology, these units collaborate to establish a unified network under a single network name. As you move around your home, your devices seamlessly switch between Deco units, ensuring you always enjoy the fastest possible speeds.
A Deco M4 three-pack can cover an area of up to 260 square meters with Wi-Fi. And if you find that insufficient, you can effortlessly expand your coverage by adding more Deco units to the network.
Deco M4 offers speedy and reliable connections, boasting speeds of up to 1167 Mbps. It is compatible with major internet service providers (ISPs) and modems.
Deco is equipped to handle traffic from even the busiest of networks, guaranteeing lag-free connections for as many as 100 devices.
With Parental Controls, you can manage online time and block inappropriate websites based on unique profiles created for each family member.
Setting up your Deco system is now simpler than ever, thanks to the Deco app, which guides you through every step of the process.
Fast. Stable. Everywhere.
Mesh Wi-Fi System for Complete Home Coverage with AC1200 Dual-Band Wi-Fi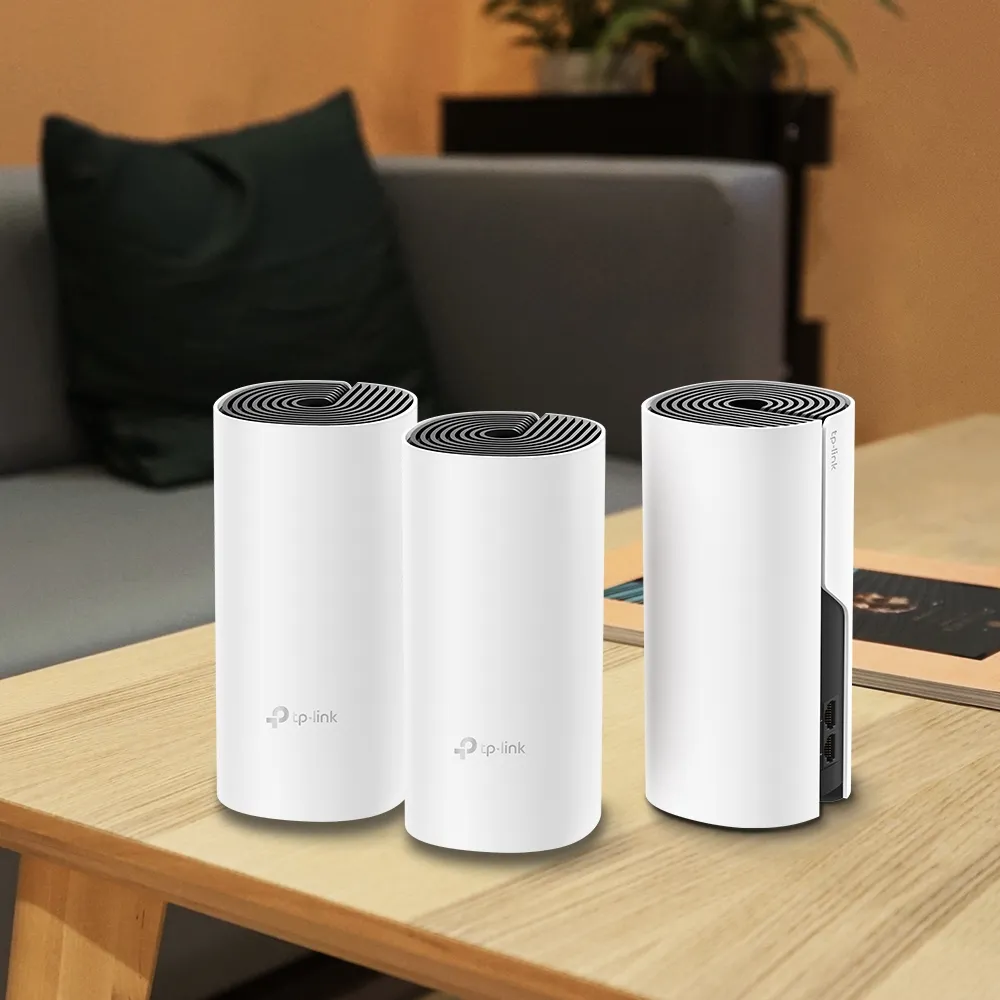 Discover a Whole New Wi-Fi Experience:
The Deco M4 utilizes TP-Link Mesh technology to provide robust Wi-Fi coverage throughout your entire home. Multiple units effortlessly collaborate to establish a home network that offers an unprecedented level of performance.

Wi-Fi Dead-Zone Killer:
Deco M4 offers the easiest solution to ensure a robust Wi-Fi signal throughout your home, covering areas of up to 260 square meters with its 2-pack configuration. Through wireless connections and the option for Ethernet backhaul, Deco units seamlessly connect to enhance network speeds, delivering truly uninterrupted coverage. If you require expanded coverage, you can effortlessly extend it by adding more Deco units.

Enjoy Uninterrupted Roaming with a Single Wi-Fi Network Name:
With TP-Link Mesh technology, Deco units collaborate to establish a single unified network. As you move around your home, your phone or tablet seamlessly connects to the fastest Deco unit, ensuring a completely smooth and uninterrupted Wi-Fi experience.
No More Buffering:
Thanks to 802.11ac wireless technology, Deco offers network speeds that are three times faster than the previous generation routers. This allows Deco to deliver a lag-free connection to as many as 100 devices simultaneously.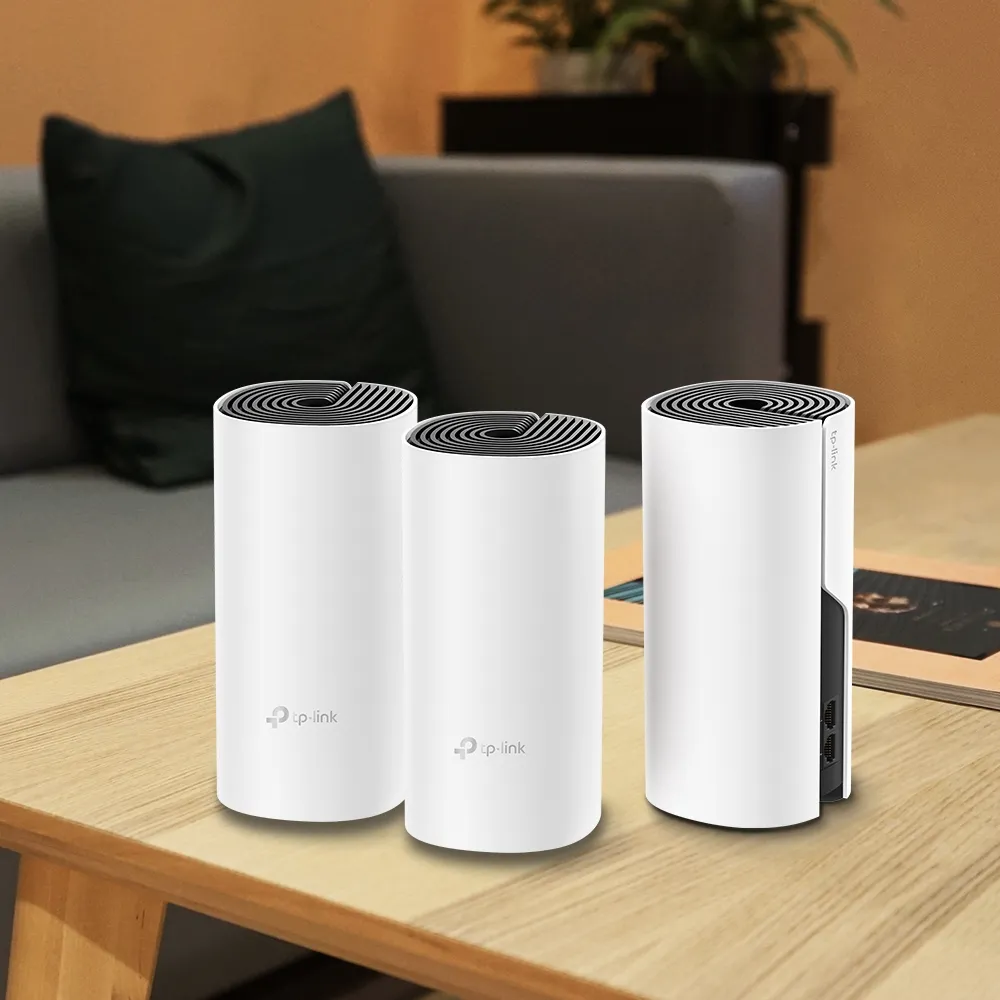 Two-in-One Functionality: Router and Access Point Modes:
The Deco M4 is versatile and adaptable, offering a range of features that enable it to function as both a router and an access point. You can simply select the mode that suits your current network requirements, providing you with the utmost wireless flexibility.

App-Based Setup:
The installation process for Deco M4 is quick and straightforward. All you need to do is unbox the system, download the Deco app, and then follow the onscreen instructions provided by the app.
Easy Management:
Take control of your home Wi-Fi whether you're at home or on the go using the Deco app. You can use the app to perform various tasks such as monitoring connected devices, prioritizing specific devices, configuring a guest network, and more.
Voice Control:
Pair Deco M4 with Alexa to effortlessly manage it using straightforward voice commands, adding convenience to your daily life.

Robust Parental Controls:
Effortless and user-friendly parental controls provide a simple way to ensure your children's online safety.
All Decos Work Together:
Deco M4 seamlessly integrates with all other Deco models, enabling the creation of a Mesh network. Expanding your Mesh Wi-Fi coverage is as easy as adding additional Decos whenever needed.