Keyboard
Easy-Switch Technology (Multi-device pairing)
No
Palm Rest for added comfort
Yes
Find similar
Standard
KL4000
Gaming Keyboard
Best quality class A
Designed for European market
Keyboard gaming led light Super silent and comfortable typing experience
10 practical multimedia hotkeys
Cable shield and strong copper 1.8M
Works with (USB) plug
Full size USB keyboard with powerful
High - low key design.
Function:
Mechanical Properties:
Operating load of key cap: Maximum load 52 ± 7g Special key (with stabilizer bar)
Operating stroke: Total stroke 3.6 +/- 0.2mm (press down with 120g force) Minimum resilience of key: • 15g Key drawing force •1.2Kg
Operating life: Under the DC 5V 0.1mA Working condition, more than 5 million Times are tested at the speed of 4 times per second
Operating temperature: 0°C to+40°C
Storage temperature: -20°C to+60°C
Tactile: At the speed of 4 times per second, any position above the key is knocked, and there is no bad feeling Materials.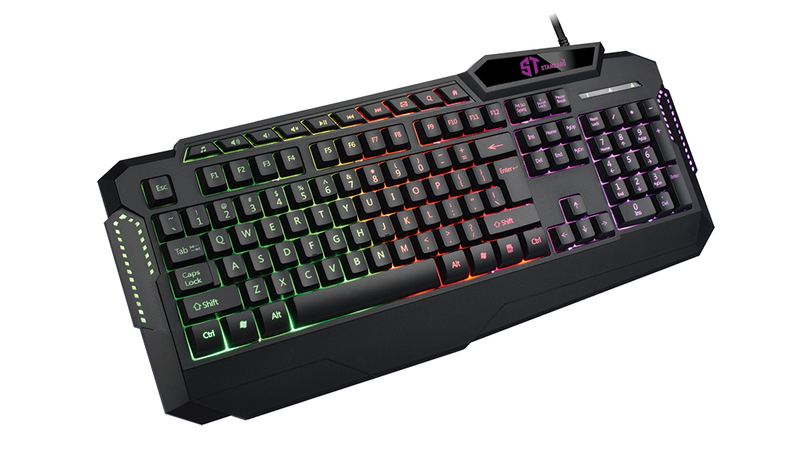 Certification: FCC, CE
Keyboard size and weight: Dimensions: (L) 460mmx (W) 210mmx (H) 30mm Weight: 1000 ± 5 g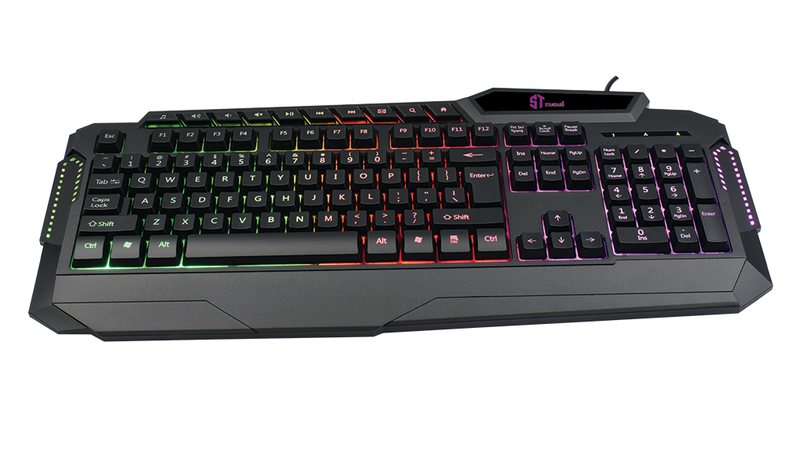 Power supply:
Working voltage: +5V+/-0.5V
Working current: <100mA MAX
Cable Line size: The outer diameter of the cable is 11600 ± 0.1 mm, and the diameter of the cable is 0.30 mm.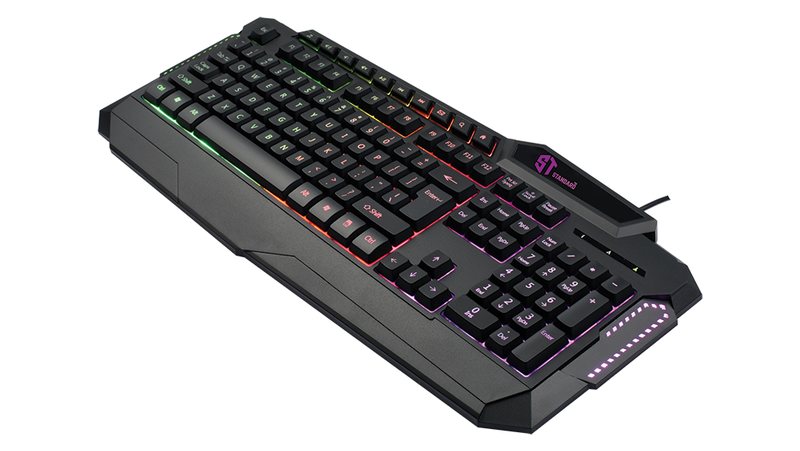 USB 4-Pin Interface
Pin1: Positive power supply
Pin2: data-
Pin3: data+
Pin4: Ground wire
Cable flexing test swing times: More than 2000 times Weight: 200g Angle: ± 60 degrees
Speed: 30 times/min.