Keyboard
Easy-Switch Technology (Multi-device pairing)
No
Palm Rest for added comfort
Yes
Standard
KL4000
Gaming Keyboard
Class A, top-notch quality keyboard specifically crafted for the European market. This keyboard boasts gaming LED lights and guarantees a super silent and comfortable typing experience. It also features 10 practical multimedia hotkeys, a cable shield, and a strong copper 1.8M cable. The keyboard operates via a USB plug and is a full-sized keyboard with a high-low key design.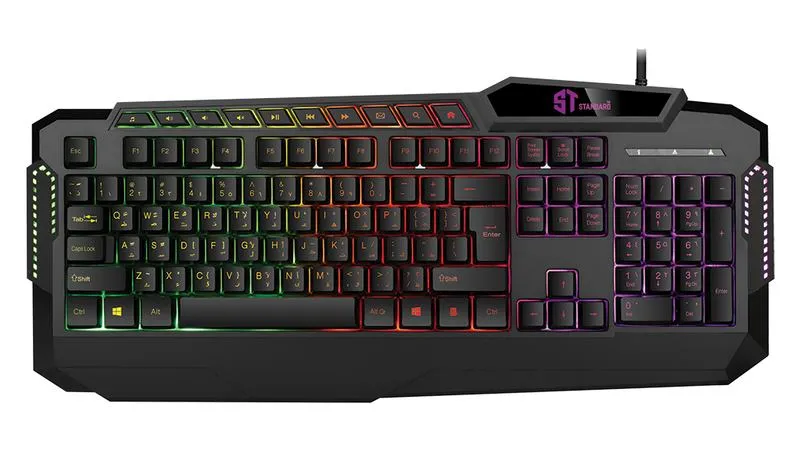 Mechanical Properties:
The Standard KL4000 keyboard follows a standard operating load for its key caps with a maximum load of 52 ± 7g for special keys that include a stabilizer bar. The keyboard's operating stroke has a total stroke of 3.6 +/- 0.2mm when pressed down with a 120g force, and the minimum resilience of the key is 15g drawing force and 1.2Kg.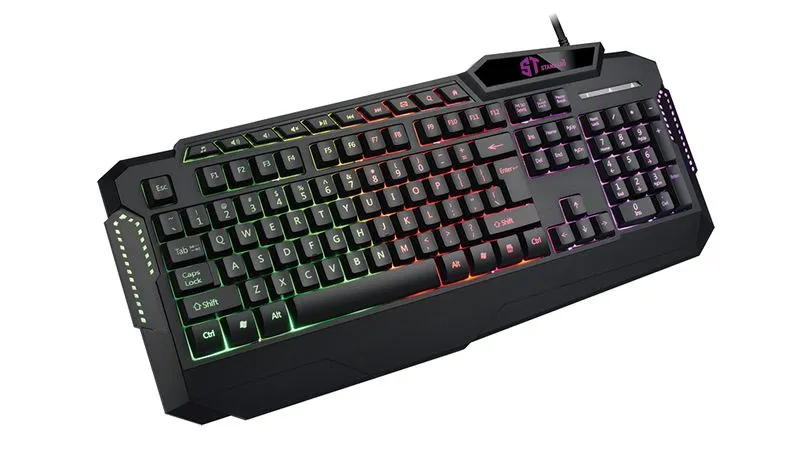 This Gaming Keyboard has been tested over 5 million times under the DC 5V 0.1mA working condition, with a speed of 4 times per second. It operates within a temperature range of 0°C to +40°C and can be stored between -20°C to +60°C.
The keyboard* provides a comfortable tactile experience with no bad feeling, even when any position above the key is knocked at the speed of 4 times per second. It is made of high-quality materials.
This Gaming Keyboard has received certifications from both FCC and CE regulatory bodies. It has a dimension of (L) 460mm x (W) 210mm x (H) 30mm and weighs 1000 ± 5 g.