Western Digital

Sata, 1TB, 3D Nand, SSD, Blue, Internal, Hard Disk,
High capacity with enhanced reliability:
WD Blue 3D NAND SATA SSDs use Western Digital 3D NAND technology to not only have larger capacity (up to 2TB) than previous generation WD Blue SSDs, but also reduce cell-to-cell interference for improved reliability. increase.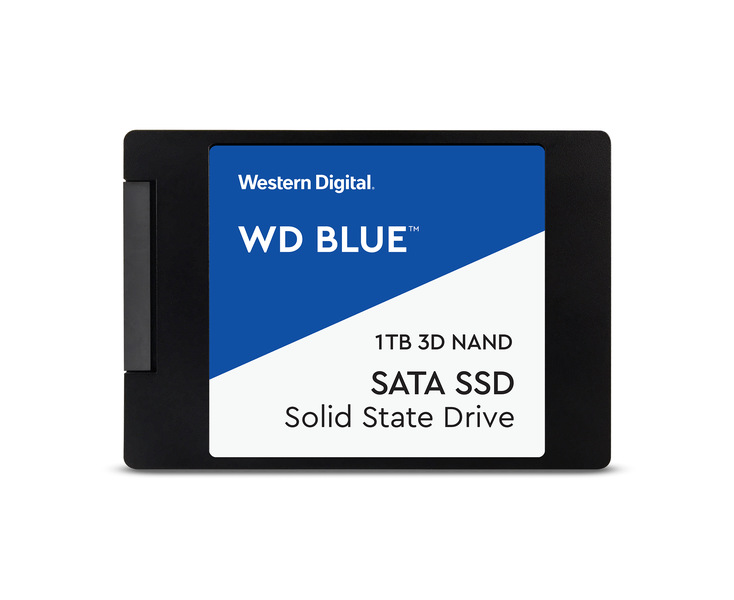 Enhanced power efficiency:
WD Blue 3D NAND SATA SSDs deliver up to 25% lower reliability and power consumption than previous generation WD Blue SSDs. It also consumes less power, so you can work longer without recharging your laptop.
Superior performance for high-end computing:
See WD Blue 3D NAND SATA SSDs for a variety of computing applications such as gaming, HD media playback, and creative software. Western Digital 3D NAND technology offers up to 560MB / s sequential read speeds and up to 530MB / s sequential write speeds for fast system boot, fast application response, and fast transfer speeds.
Leading-edge reliability:
The solid state drive does not contain any moving parts to prevent data loss in the event of a sudden eclipse or crash. WD Blue 3D NAND SATA SSDs, which host up to 1.75 million hours MTF (up to 500 TB), and error correction technologies, will help protect your data for years to come.
Broad compatibility:
Certified by the WD Functional Integration Testing Lab (F.I.T. Lab), all WD Blue 3D NAND SATA SSDs have been tested for compatibility with a variety of desktop and laptop computers. All WD Blue3D NAND SATA SSDs have undergone rigorous compatibility and reliability testing to ensure they meet the high standards of the WD brand.
Downloadable WD SSD Dashboard and Acronis software:
Use the WD SSD dashboard to monitor available drive capacity, operating temperature, SMART attributes, and more. Acronis TrueImage WD Edition, a free download, allows you to clone your drive and back up your operating system, applications, settings, and all your data.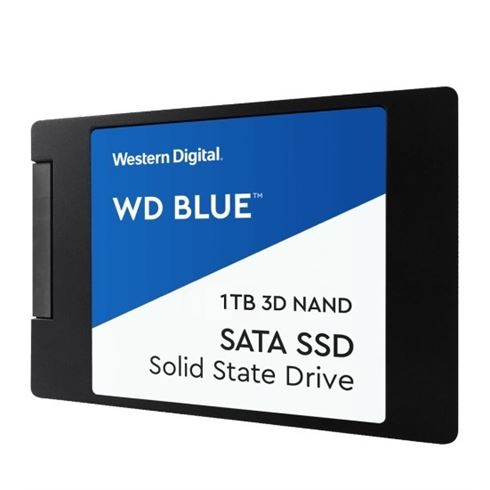 Specifications:
Western Digital
Series
Blue
Model
WDS100T2B0A
Device Type
Internal Solid State Drive (SSD)
Used For
Consumer
Details
Form Factor
2.5
Capacity
1TB
Memory Components
3D NAND
Interface
SATA III
Performance
Max Sequential Read
Up to 560 MBps
Max Sequential Write
Up to 530 MBps