Modem Router
1 Power On/Off Switch 1 WPS Button 1 Wi-Fi On/Off Button
4 10/100Mbps RJ45 Ports 1 RJ11 Port
IEEE 802.11n, 802.11g, 802.11b
TD-W8961N External Splitter RJ-11 Telephone Cable RJ-45 Ethernet Cable Quick Installation Guide Power Adapter
Find similar
TP-Link TD-W8961N
TP-Link TD-W8961N 4 Ports 300Mbps Wireless N ADSL2+ Modem Router
Modem RouterTD-W8961N:
All-in-one: ADSL2 + modem, NAT router, 4-port switch, wireless N access point
Wireless N speeds up to 300Mbps, making it ideal for bandwidth-intensive and disrupt-sensitive applications such as online games, online calling, and even HD video streaming.
EasySetup Assistant with multilingual support provides quick and convenient installation
Easy one-touch wireless encryption with WPS button and convenient Wi-Fi on / off button
Bringing Stability and Strength to Your Home Network:
300Mbps Wireless N ADSL2+ Modem Router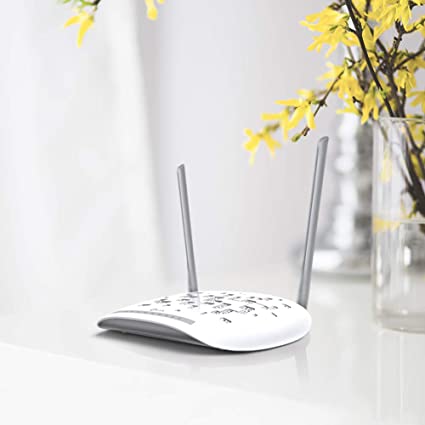 All-in-One Device with Stronger Wi-Fi:
The TD-W8961N, along with an ADSL2 + modem and NAT router, is a very powerful all-in-one device that provides the complete ADSL2 + / ADSL2 / ADSL standard, a reliable and cost-effective solution for homes and small businesses. Provide. work.
Wi-Fi Speed Up to 300Mbps:
With a wireless speed of 300Mbps in the 2.4GHz band and four Fast Ethernet LAN ports, the TD-W8961N is ideal for HD streaming, online gaming, and other high bandwidth applications.
Powerful Antennas:
Two high-gain 5dBi external antennas send signals to every corner of the house, creating a strong and stable Wi-Fi network.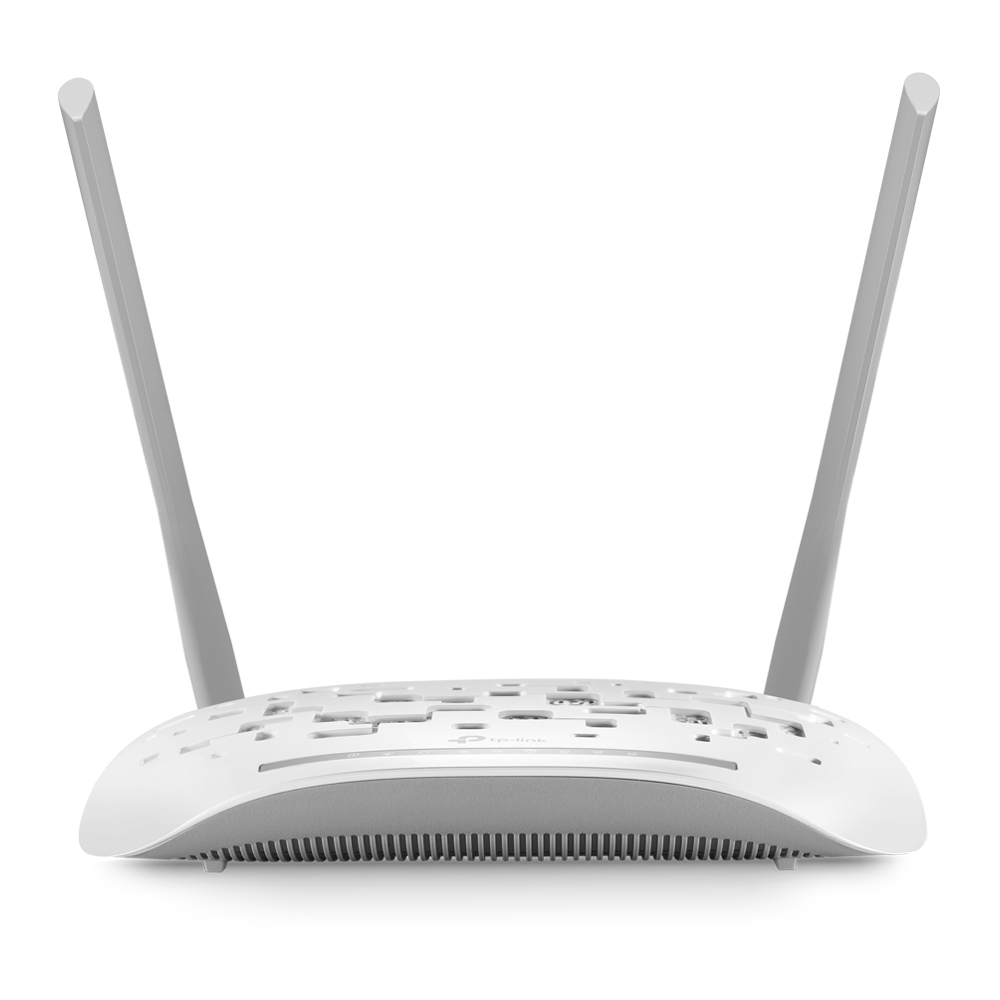 WPS Button:
Instantly connect your device to your router without entering a password.
Quick Setup and Easy Management:
Follow the intuitive web interface to set up in seconds and easily manage your home network.
Advanced Security:
SPI firewall and WPA2 encryption protect your wireless connection from hackers.