Modem Router
2dBi for 2.4GHz and 3dBi for 5GHz
1 Power On/Off Button 1 Wi-Fi On/Off Button 1 WPS Button 1 RESET Button
ADSL Modem Router, Wireless Router
1 10/100Mbps RJ45 WAN/LAN Port 3 10/100Mbps RJ45 LAN Ports 1 RJ11 Port 1 USB 2.0 Ports
5GHz: Up to 867Mbps 2.4GHz: Up to 300Mbps
IEEE 802.11ac/n/a 5GHz IEEE 802.11n/g/b 2.4GHz
AC1200 Wireless Dual Band ADSL2+ Modem Router External Splitter RJ-11 Telephone Cable RJ-45 Ethernet Cable Quick Installation Guide Power Adapter
Find similar
TP-Link Archer D50
TP Link Archer D50 AC1200 ADSL2 Wireless Dual Band Modem Router
Next Generation Of Archer D50:
Supports 802.11ac, the next generation Wi-Fi.
The 2.4GHz and 5GHz bands simultaneously provide excellent wireless connectivity at speeds up to 300Mbps and 867Mbps, respectively.
Share printers locally and files and media remotely with network devices or via an FTP server
The Ethernet WAN (EWAN) port accepts connections from cables and fiber modems.
The new web interface and Tether app provide quick and convenient installation and easy management.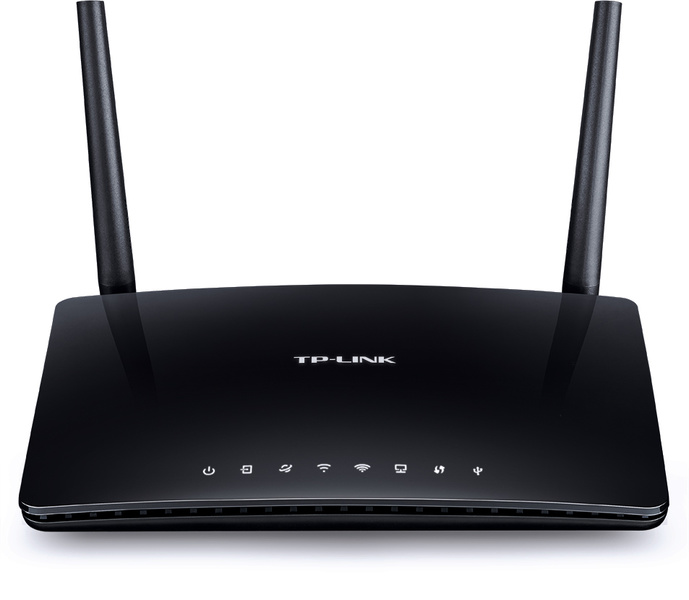 Superfast Wireless Speed with the 802.11ac Standard:
Next-generation AC Wi-Fi is three times faster than Wireless N. The Archer D50 offers a total wireless data rate of up to 1200 Mbps, including 867 Mbps in the 5 GHz band and 300 Mbps in the 2.4 GHz band. 802.11ac provides a significantly faster media experience with increased efficiency and robust security, making it easy to handle multiple devices at the same time.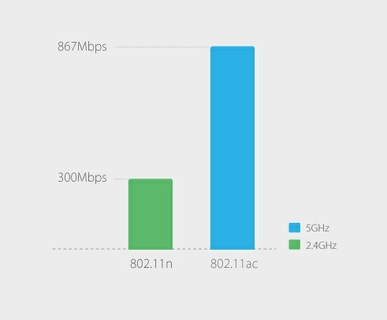 Premium Wireless Experience:
Simultaneous dual-band Wi-Fi increases flexibility by creating two dedicated networks that can support all major online tasks and bandwidth-intensive applications. Two external dual band antennas extend the range of the router and improve the performance of the router.
Easy USB Storage and Sharing:
The Archer D50's multifunctional USB 2.0 port allows you to share your printer with multiple computers and devices on your local network. You can also share files and media from home or anywhere in the world via FTP.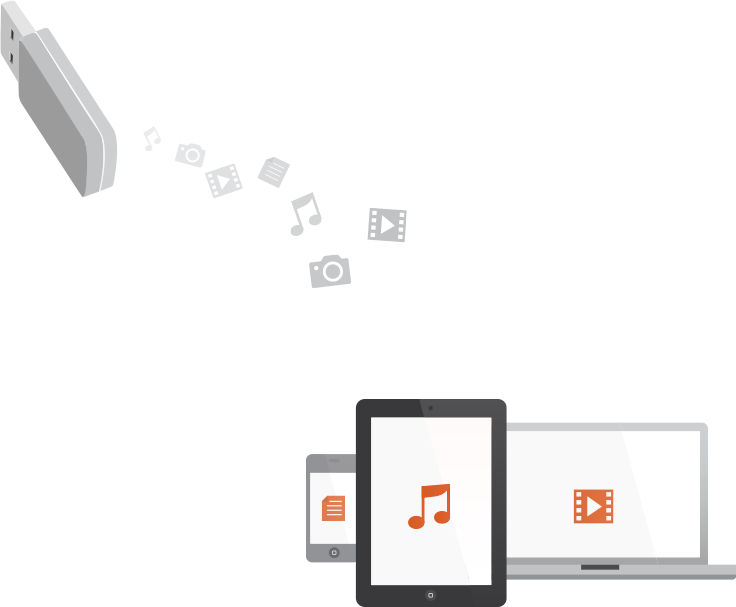 Dual Connectivity:
The Archer D50 supports ADSL and Ethernet WAN inputs, providing the flexibility you need to get the most out of your internet connection. The ADSL port supports ADSL connections over standard telephone cables, and the LAN / WAN port allows the Archer D50 to accept connections from fiber / cable modems using Ethernet cables.
Guest Network:
Provide guests with private and secure Wi-Fi so they can use their home or office network.
Parental Control:
Set appropriate access rules for children and staff.
Easy of Use:
Enjoy improved configuration tools and smart auto-discovery that automatically selects your connection type to connect to your network instantly.
IPv6 Supported:
Protect your network in the future with next-generation Internet Protocol
Easy Setup and Use:
Set up your Archer D50 in minutes with an intuitive web interface and a powerful tether app. You can also use tether to manage network settings from your Android or iOS device, such as parental controls and media sharing.