TP-Link TL-SG2210P

TP-Link TL-SG2210P JetStream 8-Port Gigabit Smart Switch with 8-Port PoE+
61W PoE Budget Collection 8 802.3af / PoE + compliant ports for a total power of 61W
Full Gigabit ports provide 8 Gigabit PoE + ports and 2 Gigabit SFP ports with high speed connection.
Built-in Omada SDN ፡ zero zero touch supply (ZTP), centralized cloud management and intelligent monitoring.
Access to centralized cloud administration and cloud applications for maximum convenience and ease of administration.
Powerful Security Strategies Patch IP-MAC Port Bundle, ACL, Port Security, DoS Protection, Hurricane Control, DHCP snooping, 802.1X, Radius Verification and more.
Advanced audio and video applications snooping through L2 / L3 / L4 QoS and IGMP.
Universal control. WEB / CLI, SNMP and RMON management modes offer a wide range of management options.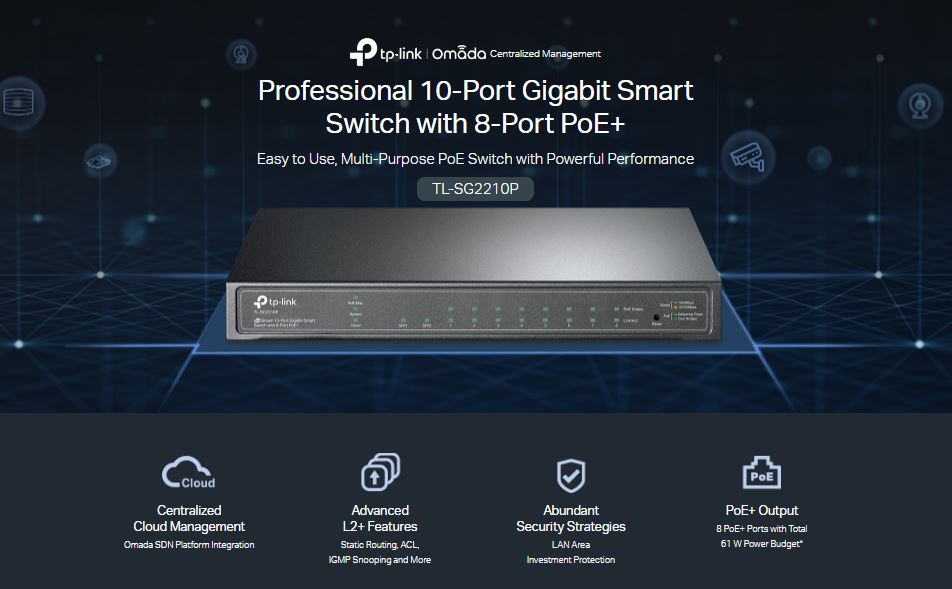 Software Defined Networking (SDN) with Cloud Access:
Omada Software's Integrated Network (SDN) Platform integrates network hardware, including access points, switches, and access routes to provide 100% centralized cloud management. Omada creates a highly scalable network managed by a single interface. Wireless and wired connections are provided for use in hospitality, education, retail, office and more.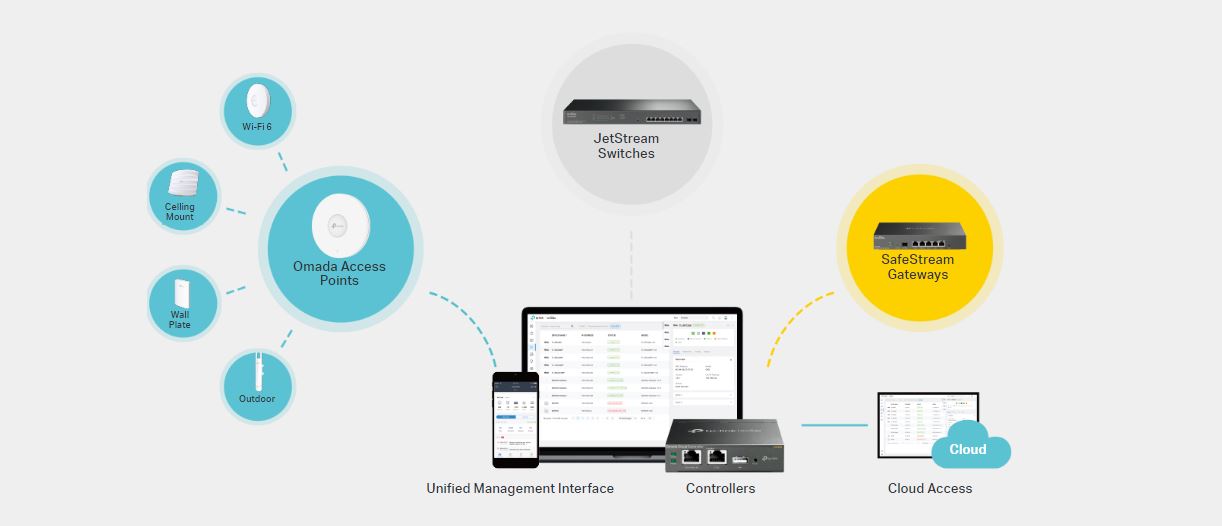 Specifications: