TP-Link
TL-ER5120
TP-Link TL-ER5120 Gigabit Broadband Router Load Balance
64-bit dual-core processor and 2GB high-speed DDRIII memory for better performance
Equipped with 1 Gigabit WAN port, 1 Gigabit LAN port and 3 Gigabit WAN / LAN ports.
Load balancing automatically determines the best route to destination according to the load.
Reserved Portal provides convenient guest confirmation when promoting your business
Many security features include ARP verification, DoS protection, URL / domain keyword filtering, and access control.
Professional 4kV lightning protection protects your investment
What This Product Does:
The TP-Link TL-ER5120 Gigabit Load Balanced Broadband Router has a unique set of configuration capabilities and advanced features including load balancing, access control, DoS protection, bandwidth control and session time. Suitable for small and medium businesses. Equipped with a special 64-bit dual-core network processor, the router can provide high-speed connection to a large number of client devices in a secure and easy-to-manage network.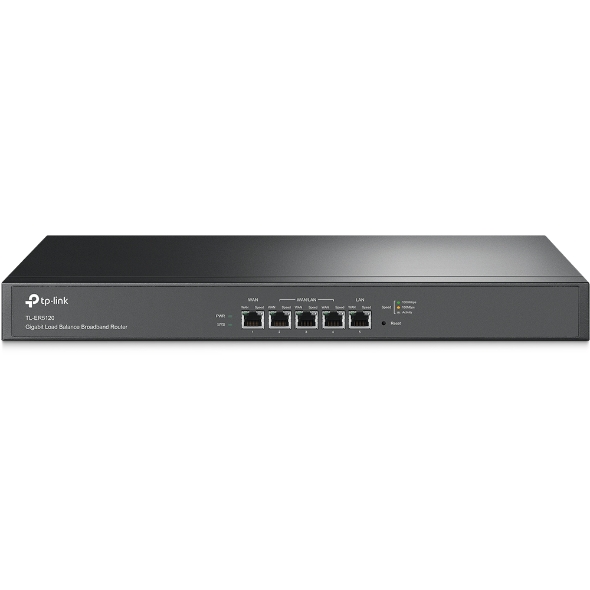 Abundant Security Features:
To protect against external threats TL-ER5120 has automatic protection to prevent and prevent service threats such as TCP / UDP / ICMP floods, TCP scan, ping of death and other related threats. For better internal network management, TL-ER5120 allows administrators to block certain websites and issue rules that restrict the user from accessing certain services, such as FTP, HTTP, and SMTP.
Captive Portal and Guest Management:
Limited access verification simplifies network resource management. User access can be recorded, verified, and assigned after launch. Appropriate network inputs can be assigned to specific users or guests.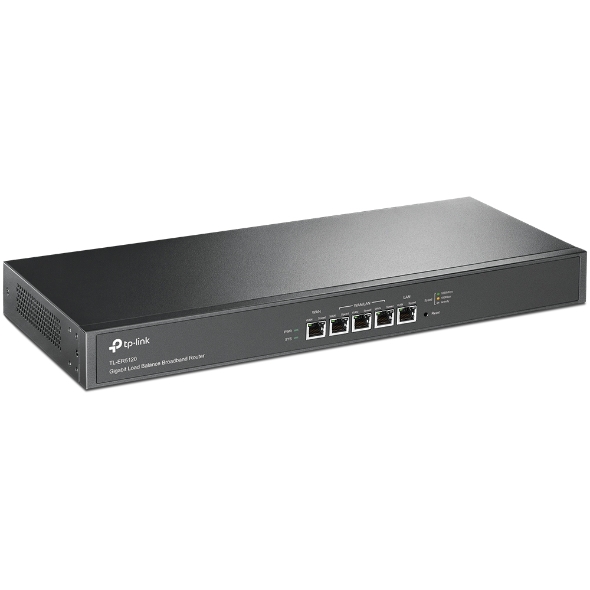 Optimizing Bandwidth Usage:
The TL-ER5120 has three freely switching ports that can be configured for both LAN and WAN, allowing the router to support up to four WAN ports to meet different Internet service requirements from a single device. The intelligent load balancing function can stream data streams according to the bandwidth ratio of each WAN port to improve multi-channel broadband usage. IP-based bandwidth management and session restrictions Network administrators can manually manage network bandwidth to facilitate network usage.
Safety-Minded Enterprise Investments:
Professional Lightning Protection Technology 1 is designed to prevent electrical impulses from entering the device and leaving the ground undamaged. Therefore, the TL-ER5120 is designed to prevent lightning damage up to 4 kV in good ground connection conditions. This behavior ensures that network infrastructure investments are protected from the most aggressive elements of mother nature.