Modem Router
WPS/Wi-Fi Button, Power On/Off Button, Reset Button
Router Mode, Access Point Mode, Range Extender Mode
1× Gigabit WAN Port, 4× Gigabit LAN Ports
5 GHz: 433 Mbps, 2.4 GHz: 300 Mbps
IEEE 802.11ac/n/a, IEEE 802.11n/b/g
Wi-Fi Router Archer C2, Power Adapter, RJ45 Ethernet Cable, Quick Installation Guide
Find similar
TP-Link Archer C2
TP-Link Archer C2 AC750 Wireless Dual Band Gigabit Router
Supports 802.11ac standard - the next generation of Wi-Fi
Simultaneous 2.4GHz 300Mbps and 5GHz 433Mbps connections for 733Mbps of total available bandwidth
2 detachable external antennas provide stable omnidirectional signal and superior wireless coverage
Full gigabit ports ensure ultrafast data transfer speeds.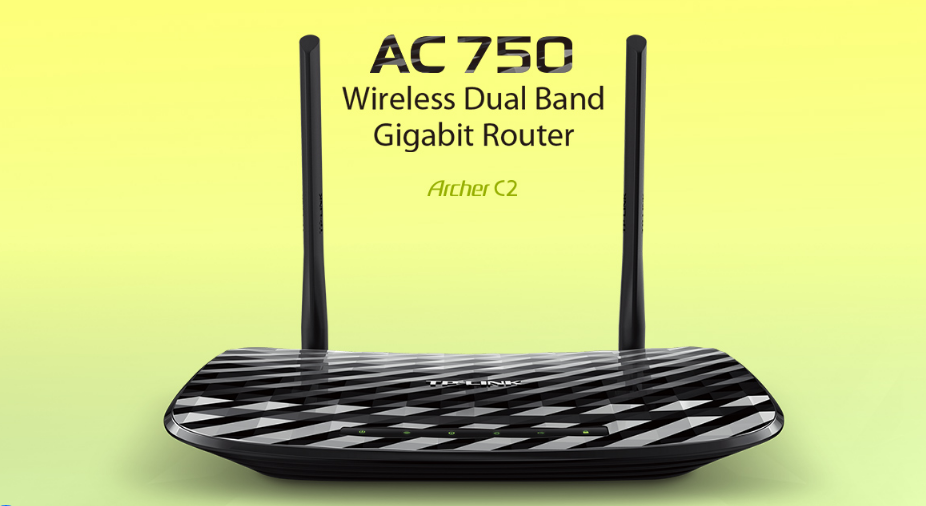 Excellent Wireless Speed with 802.11ac:
Archer C2 supports 802.11ac, the next-generation Wi-Fi standard. 802.11ac has a built-in wireless data transfer speed of up to 733Mbps, three times faster than a wireless N network. With a wireless speed of 433 Mbps in the 5 GHz band and 300 Mbps in the 2.4 GHz band, the Archer C2 is an ideal choice for many applications.

Concurrent Dual Band for Lag-Free Work:
2.4GHz and 5GHz simultaneously provide the flexibility of two dedicated networks with a throughput many times higher than your needs. Simple tasks such as sending email and browsing the web can be performed in the 2.4GHz band, while resource-intensive tasks such as online games and HD video streaming can be performed simultaneously in the 5GHz band.

Stable Omnidirectional Signal and Superior Coverage:
With two externally removable antennas and high quality antenna technology, you can enjoy excellent wireless performance with stable signals in all directions and high speed over long distances. This gives you incredible wireless coverage and reliability from anywhere in your home or large office.
Easy USB Storage and Sharing:
The USB port allows you to share files and media through an FTP server at home or away from home. You can also share the printer with multiple computers and devices on your network.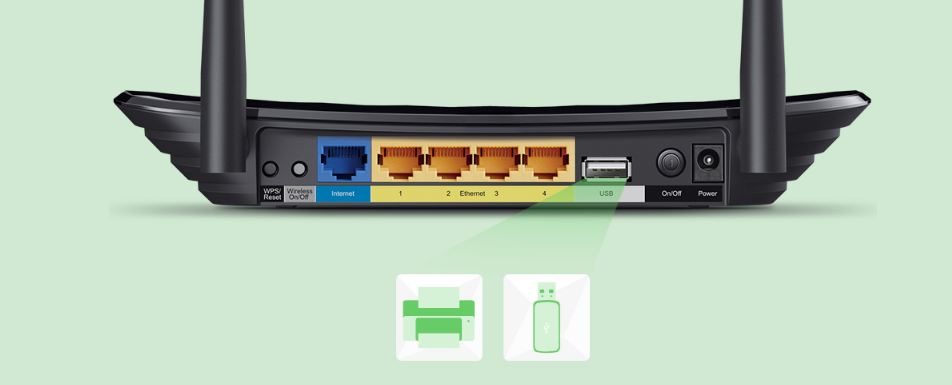 Full Gigabit Wired Connections:
With one Gigabit WAN port and four Gigabit LAN ports, the speed is up to 10 times faster than a Fast Ethernet connection. Archer C2 is a powerful device that supports powerful and very fast wired networks.