Modem Router
Internal 3G main antenna Internal 3G diversity antenna Internal Wi-Fi antenna
Factory reset button Power on/off switch WPS button
6-pin USIM card interface microSD card interface USB 2.0
Find similar
D-Link DWR-710
21Mbps USB 3G Modem
RELIABLE MOBILE CONNECTIVITY:
The DWR-710 Le Petit HSPA + Router provides a reliable broadband connection for laptop users at home, in the office or traveling abroad. With the slim and portable DWR-710, you can do more with your 3G mobile connection than ever before. Simply plug it in and you'll have instant access to the Internet anytime, anywhere.

SHARE YOUR INTERNET ACCESS:
The DWR-710 also acts as a Wi-Fi router, allowing you to connect to a 3G network and share your mobile internet connection wirelessly with a Wi-Fi enabled computer or device. When Wi-Fi sharing mode is enabled, up to 6 devices such as smartphones, handheld game consoles, laptops and digital cameras can quickly access 3G Internet connections. If Wi-Fi sharing is disabled, you can leave your computer connected to your 3G network when Wi-Fi wireless is disabled to save battery power. increase.
OPTIMAL PERFORMANCE WITH HSPA TECHNOLOGY:
The Le Petit Router supports Enhanced High Speed Packet Access (HSPA +). This will increase your maximum download speed to 21Mbps, your upload speed to 5.76Mbps1 and reduce latency. HSPA + is also compatible with HSDPA, UMTS, EDGE, and GPRS technologies, so you can stay connected wherever you are.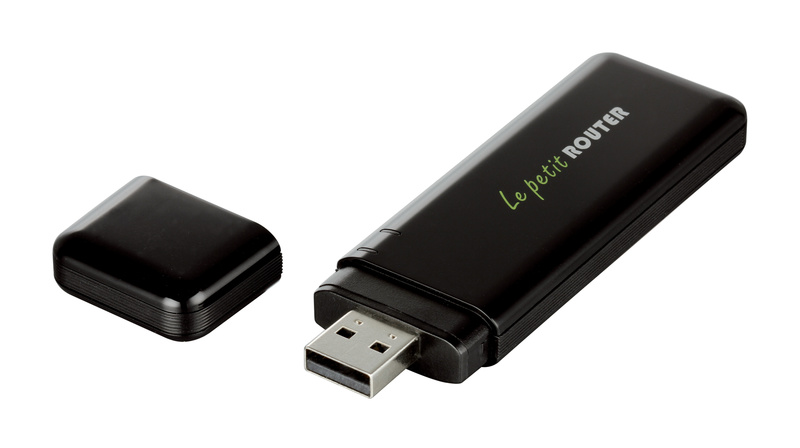 PRACTICAL PORTABILITY:
The device is small enough to fit in your pocket, so you don't need extra batteries, cables, or hardware. The DWR-710 is easy to carry and has an intuitive design that makes it comfortable to carry.
Connections:
The DWR-710 is a combination of a 3G modem and a Wi-Fi router in one USB adapter. Offers slim size and USB connector Convenient to carry wherever you go. Maybe a DVR? Enjoy 3G connectivity anytime, anywhere with the 710 Up to 21 Mbps when connected via HSPA.