Western Digital
Sata, 480GB, SSD, Green, 2.5" Inch, Hard Disk,
Get an Enhanced SATA SSD Drive for your Everyday Computing Needs:
High performance and reliability WD Green SSDs increase your daily work on your computer or laptop.
Improved Performance for Everyday Computing:
With improved performance on your WD Green SSD desktop drive, you can surf the web, play games, and get your system up and running right away.
Solid State Dependability:
Lightweight and impact resistant, the WD Green SSD has no moving parts and protects your data from accidental collisions and drops.
Less Power More Play:
WD Green SSD is one of the most energy consuming drives in the industry. It also consumes less power, so your laptop will last longer.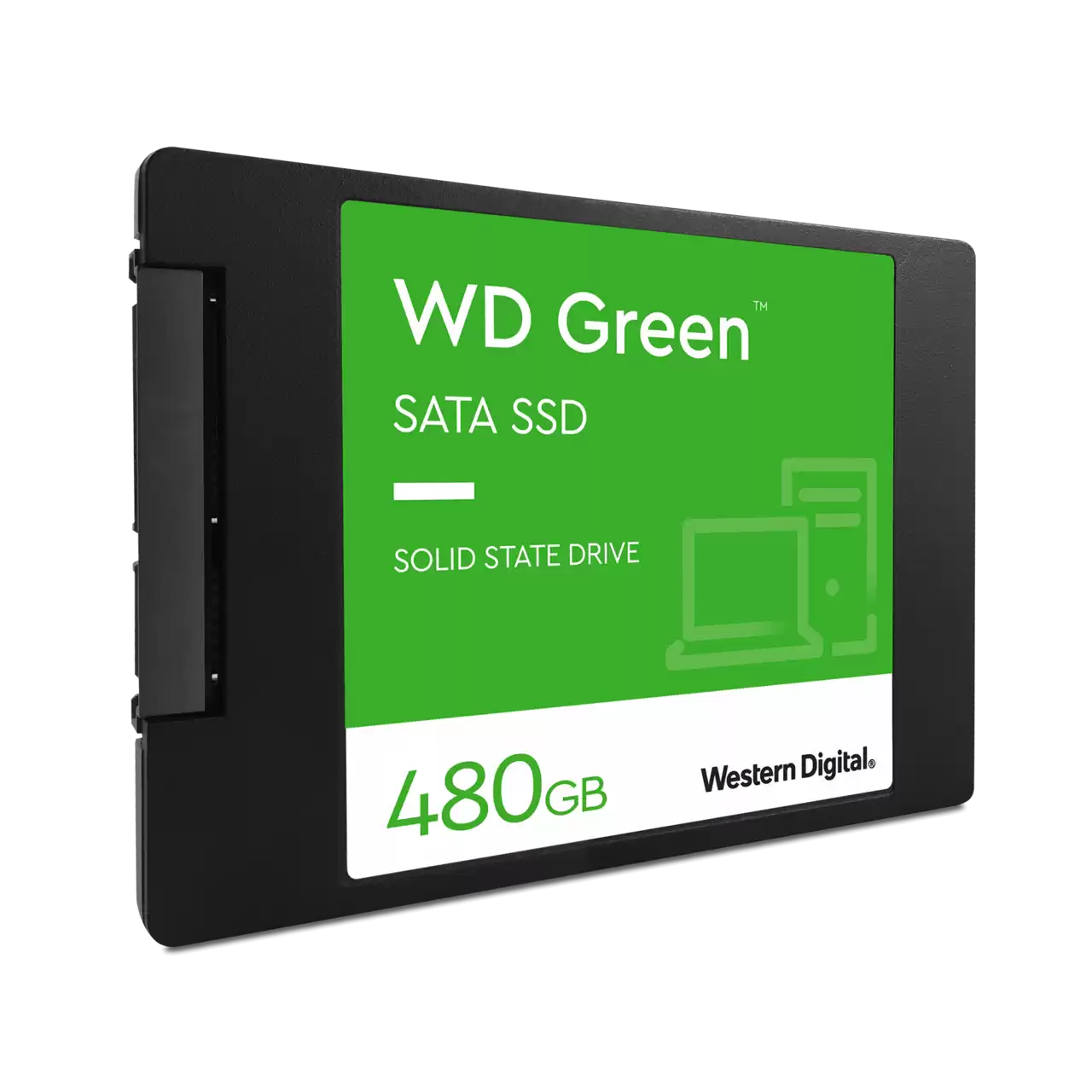 An Easy Upgrade For Your PC:
Compatible with most desktop and laptop computers, you can use WD Green SSD 2.5 "/7mm and M.22280 SSD for easy and convenient upgrades.
Downloadable WD SSD Dashboard And Acronis Software:
Monitor the drive status using the free downloadable WD SSD Dashboard and clone the drive using Acronis True Image WD Edition software.
3-Year Limited Warranty:
All WD Green Solid State Drives (SSDs) come with a 3-year limited warranty, so you can trust your WD for all your data needs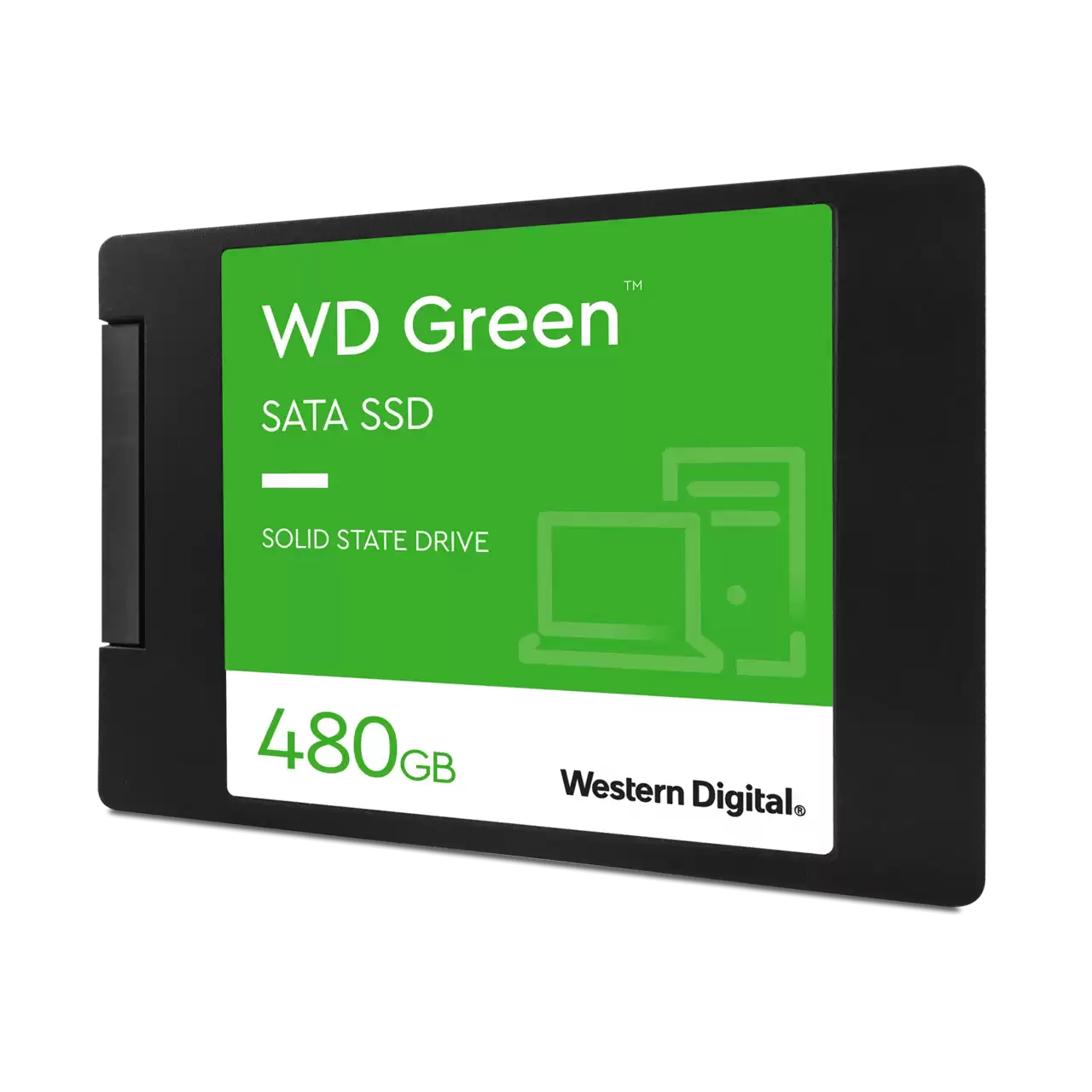 Specifications:
Capacity
480 GB
Interface
SATA III
Dimensions (L x W x H)
3.96" x 2.75" x 0.28"
Sequential Read Performance
545MB/s