Western Digital
2TB, 3.5" Inch, PC, Hard Disk,
The Higher Standard In Storage:
Expand your laptop's storage options with a WD Blue desktop and all-in-one drives of various capacities.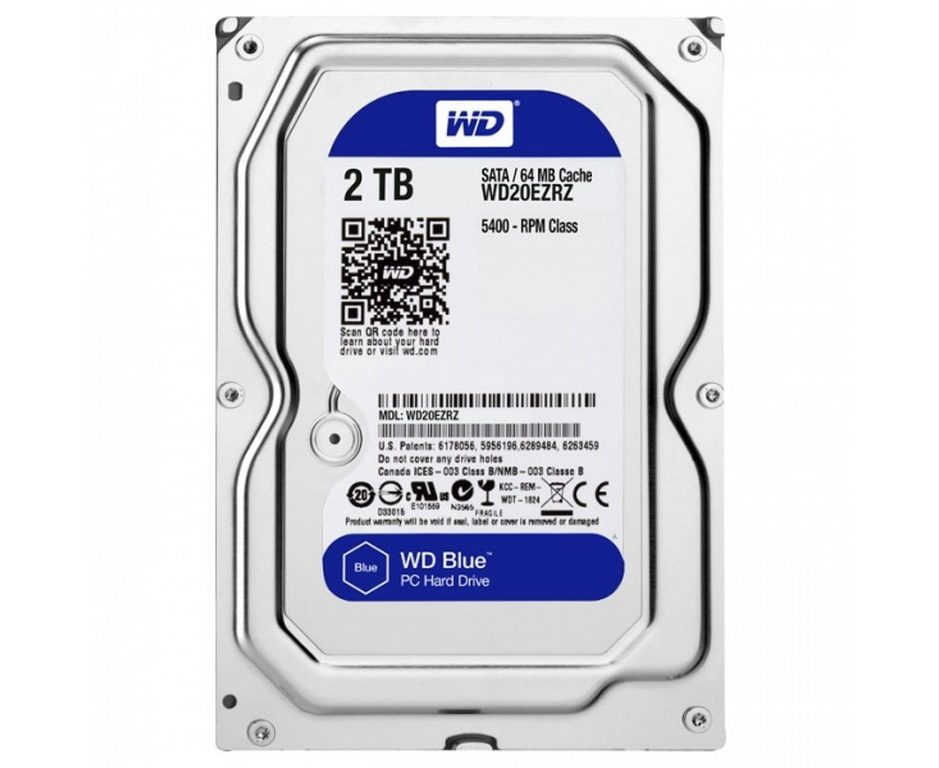 Improve PC Performance:
Quickly access information by combining drives and SSDs, and optionally use up to 2TB of WD Blue drives to increase the productivity of Nursingd storage on your desktop.
Plan for the Future:
Better technology is driving the need for storage. Digital cameras that record 4K Ultra HD video at 30 frames per second require a lot of storage space. Working with all these media is easy with a 2TB drive.
Trust in WD:
With legendary reliability, WD Blue drives are designed, tested and built for longevity. They are covered by a two year limited warranty.
Easy Backup And Upgrade:
Delivered as a free navigation software system, Acronis TrueImage WD Edition clones your drive and backs up your programs, applications, settings, and all your information.
Technology To Help Protect Your Data:
NoTouch Ramp Load technology keeps the recording head safely away from the surface of the disc to protect information.
Specifications:
Capacity
2 TB
Interface
SATA
Form Factor
3.5 Inch
Cache Size
64 MB
Disk Speed (RPM)
5400rpm
Compatibility
Windows® 10, Windows 8.1, Windows 7
macOS High Sierra™, Sierra El Capitan
Note: Compatibility may vary depending on user's hardware configuration and operating system. Acronis™ True Image™ WD Edition designed to work with Windows systems only.
Recording Technology
CMR
Dimensions (L x W x H)
5.79" x 4" x 1.03"