Vertiv Liebert PS1000RT3-230 Ups

The Liebert PSI is a state-of-the-art, compact, line-interactive Uninterruptible Power Supply (UPS) system meticulously engineered to cater specifically to the demanding needs of IT environments, including network closets and small data centers. Its primary objective is to provide robust and reliable power protection for critical IT infrastructure such as servers, essential nodes, network workstations, large peripherals, routers, bridges, hubs, and various other electronic equipment.
One of the key advantages of the Liebert PSI UPS lies in its exceptional design and packaging, which prioritize flexibility and high availability. With an impressive output power factor of 0.9, it maximizes active power utilization, ensuring efficient energy distribution throughout the connected devices. In case of power disruptions, the UPS grants a substantial four minutes of backup time at full load, allowing ample opportunity for an orderly operating system shutdown, safeguarding critical data and preventing potential system failures.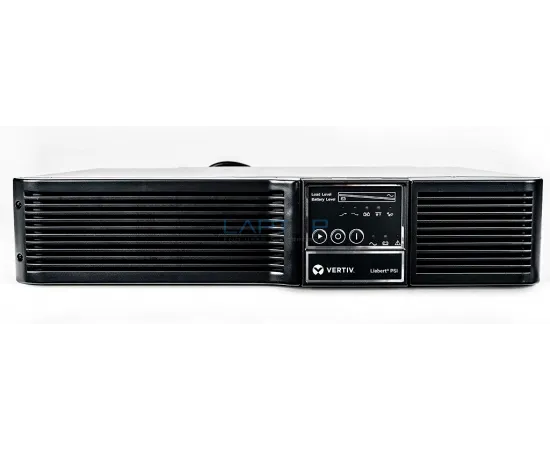 To further enhance its availability, the Liebert PSI features user-replaceable, hot-swappable batteries. This means that the batteries can be easily replaced by the user without any downtime, ensuring continuous power protection for the connected equipment. Additionally, the UPS's versatile rack-tower design offers adaptability for various installation scenarios, catering to different spatial requirements.
A notable convenience feature of the Liebert PSI is its rotatable LED display, which dynamically adjusts to accommodate both rack and tower mounting configurations, ensuring easy access to vital UPS information. Furthermore, the package includes all the necessary mounting hardware and shutdown software, streamlining the installation process and making it user-friendly.
The UPS system comes with an array of useful features, including line-interactive design with sinewave output, eight battery-backed sockets, USB, and network communications capabilities. It offers advance early warning shutdown, allowing users to respond proactively to potential power issues. Moreover, the Liebert PSI boasts a configurable input voltage window, supporting voltages of 220V, 230V, and 240V, ensuring compatibility with various power sources.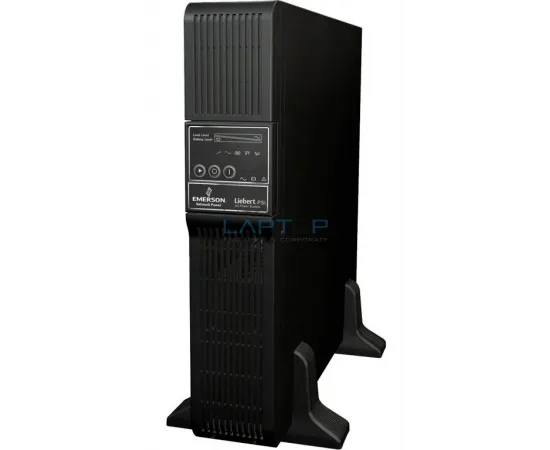 To safeguard connected equipment from data-line surges, the UPS incorporates data-line surge protection, which further adds to its comprehensive power protection capabilities. Moreover, the hot-swappable batteries and cold-start on battery functionality provide peace of mind in case of battery failures or when starting the UPS solely on battery power.
For advanced monitoring and management, the Liebert PSI supports remote UPS monitoring through an optional SNMP/Internet Card, allowing IT administrators to keep a close eye on UPS performance and status from a centralized location.
As a testament to its commitment to environmental responsibility, the Liebert PSI is fully RoHS compliant, adhering to strict environmental standards and ensuring minimal environmental impact.
To inspire confidence in the product's reliability, the Liebert PSI comes with a three-year replacement warranty. Additionally, customers have the option to extend the warranty for one more year, further solidifying the UPS's reputation for durability and long-term performance.
In conclusion, the Liebert PSI is an outstanding UPS solution designed to meet the diverse power protection needs of IT environments, combining flexibility, high availability, advanced features, and environmental responsibility in a compact and efficient package. Its exceptional performance and ease of use make it an ideal choice for safeguarding critical IT infrastructure and ensuring uninterrupted operations in network closets and small data centers.