Point Of Sale Spec
Input: AC 100-240V Output: DC 24V 2A
Find similar
Tsc TDP-225
Tsc, TDP-225, Barcode Printer,
High Quality:
Ruggedness and reliability of a typical TSC Innovation Initiative 2 "TDP-225 Direct thermal printer that turns big ideas into small ideas Pack to provide perfect retail performance And other marking applications.
Compact TDP-225 Priner:
The TDP-225 is the first low cost compact printer. 2 "Desktop Printer with Optional LCD Screen Serve to your clients. LCD screen used for Provides important information about print jobs A case that brings a new level of ease of use His client. Other notable features Includes an inexpensive internal Ethernet adapter Easily integrated into network systems Optional keyboard for printing labels offline or idle
Easy To Use:
Convenient with no lost parts Areas where other printers cannot be integrated Easy with a wide range of applications. The TDP-225 has an easy-to-use shell. Designed with a large 5-inch center offset media 5ips capacity and printing speed speed. Just open the cover and drop the file Spring printer label to load media I will tell you. Gap at the top of the shape sense, black mark, Or standard notch and black mark sensor Fully adjustable left and right.
Enhanced Electronics:
Provides advanced electronics, TDP-225 Processor 200 MHz, standard memory 4 MB flash, 8 MB SDRAM and slot b Increased expansion of microSD memory. Flash memory up to 4 GB. Publisher Supports current industry standards Done including Eltron® and Zebra® Language support.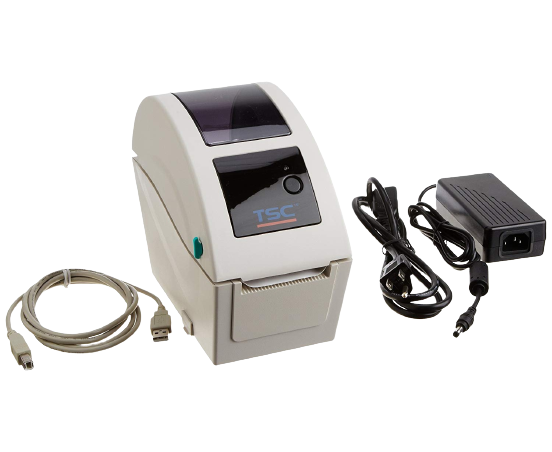 Feature:
•High quality double-walled clamshell design
•Direct thermal print technology
•Easy media loading
•Head-up sensor
•Serial and USB 2.0 connectivity standard
•Optional front LCD display
•Optional internal Ethernet
•Optional stand-alone keyboard
Specifications:
Maximum Mono Print Speed: 5 in/s
Peel Facility: Yes
Maximum Print Resolution: 203 dpi
Print Color: Monochrome
Maximum Print Width: 2.13"
Recommended Use: Label Print
Specifications

:


Real Time Clock

Peel Facility

Barcode Symbology Supported:

Code 39

Code 93

Code 128 UCC

Code 128-A

Code 128-B

Code 128-C

Codabar

Interleaved 2 of 5EAN-8

EAN-13

EAN 128

UPC-A

UPC-E

MSI

Plessey

POSTNET

China Post

GS1 DataBar

Code 11

PDF-417

Maxi Code

Data Matrix

QR Code

Aztec Code