TP-Link TL-SG1024D

TP-Link TL-SG1024D 24-Port Gigabit Desktop/Rackmount Switch
switch sports 24 ports 10/100/1000 Mbps
smart switch New energy-saving technology
Mac address supports self-learning, auto-MDI / auto-negotiation
switch sports Pin and play design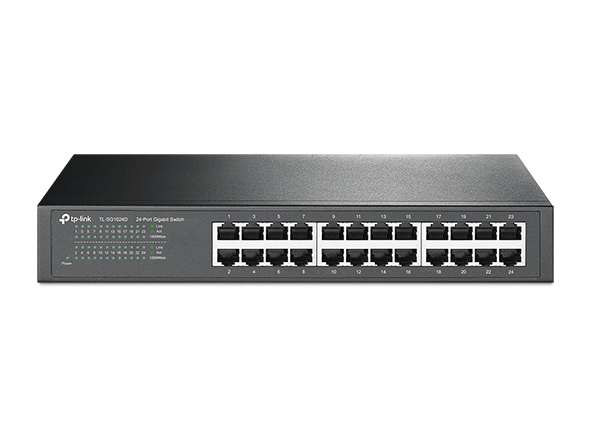 Overview:
switch sports With 24 10/100 / 1000Mbps ports, the TL-SG1024D significantly expands your network bandwidth, allowing you to transfer large files faster. So now you can transfer large files to users using fast bandwidth at home, in the office, in the work team or in the creative production environment. Instantly transfer pictures, CGI, CAD or multimedia files over the network.
The TP-Link 24-port Gigabit Switch provides a smart switch easy way to migrate to Gigabit Ethernet. All 24 ports support MDI / MDIX automatic sensors, you don't have to worry about cable type, just plug in and play. In addition, with innovative energy-saving technology, the TL-SG1024D can save up to 20% * on energy consumption, making it an environmentally friendly solution for your business network.
Now you have the opportunity to go green when you switch to Gigabit Network! This new generation 24-port Gigabit Switch is equipped with a technology. With very low power consumption smart switch, it significantly increases network consumption. It automatically adjusts the power consumption depending on the connection condition and cable length to reduce network carbon emissions.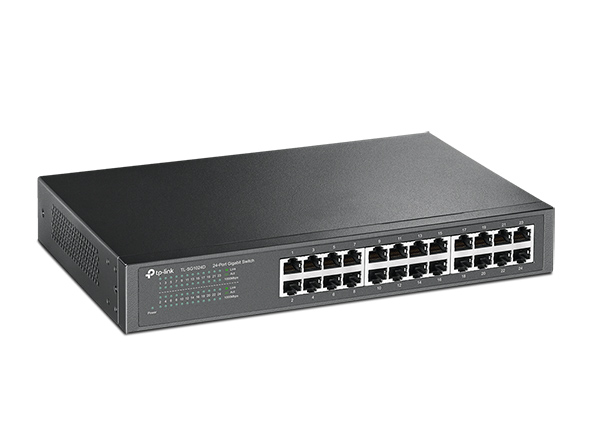 Power down Idle Ports:
When the computer or network is turned off, the port connected to the standard switch will continue to consume a large amount of power. it can automatically detect the connection status of each port and reduce the power consumption of idle ports.
Power Budget According to Cable Length:
Ideally, shorter cables consume less power due to less power loss; This is not the case for most devices, as 10 or 50 meters (32.8 or 164.0 feet) of the same cable use the same amount of power. it examines the length of the connected Ethernet cable and adjusts the power consumption instead of saving the usual power consumption.
The automatic features of this gigabit converter make it easy to install, install and troubleshoot. No configuration required. Automatic MDI / MDIX eliminates the need for cable switching. The auto-negotiation feature at each port cleverly adjusts the network device's connection speed (10, 100 megabytes or 1000 megabytes per second) for compatibility and optimal performance.