TP-Link TL-SG1008MP

TP-Link TL-SG1008MP 8-Port Gigabit Desktop/Rackmount Switch with 8-Port PoE+
8 ports 10/100 / 1000Mbps RJ45
Powered by 8 PoE + ports for data and one cable.
Works with IEEE 802.3af / compliant devices to expand home and office networks
Innovative energy-saving technology reduces energy consumption
It supports PoE + with a total power budget of 153W * and up to 30W per port
Pin and play, no configuration required
What This Product Does:
The TL-SG1008MP is an 8-port Gigabit Desktop / Rack switch, and all eight ports support PoE + standard. It provides an easy way to expand a wired network by transferring power and data over an Ethernet cable. With a total power budget of 126W, up to 30W per port, the TL-SG1008MP can generate more powerful devices such as wireless access points (APS), IP cameras or IP phones. Moreover, with innovative energy-saving technology, the TL-SG1008MP can save up to 75% on energy consumption, making it an ideal solution for a business network environment.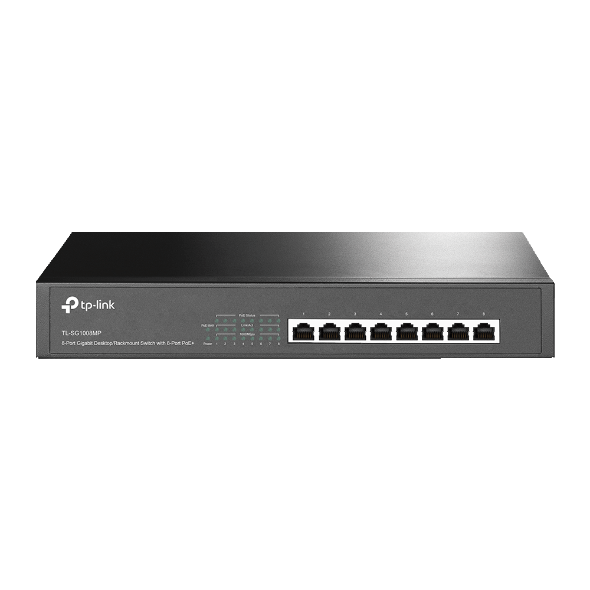 How This Product Works:
All eight TL-SG1008MP ports support power over Ethernet Plus (PoE +), which provides automatic detection and any IEEE 802.3af compliant devices. In this case, the electricity is transmitted over a single cable, which allows you to expand your network where there are no power cords or sockets, you need to repair devices such as access points, IP cameras or IP phones.
Overload Arrangement:
The TL-SG1008MP has advanced functionality to protect the system from overload. If the power consumption of all PoE + devices is above or equal to 126 watts, the priority is given to 8 PoE + ports, then the system will turn off the minimum priority port power.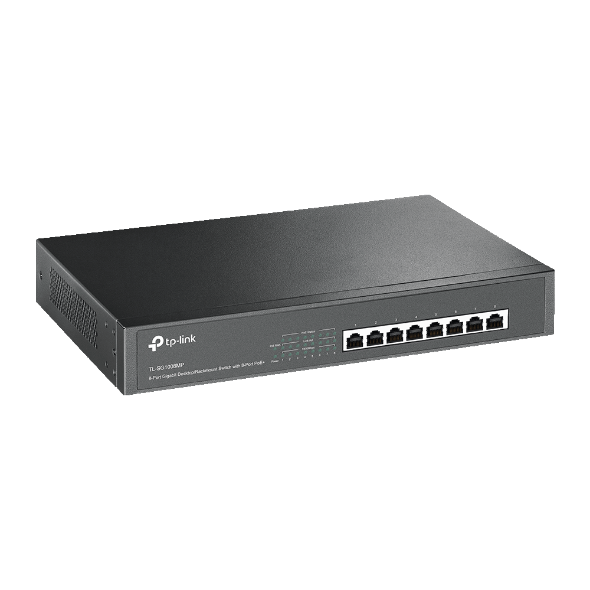 Port Priority Function:
Priority (port 1> port 2> port 3> port 4> port 5> port 6> port 7> port 8) This function helps to protect the system from overload. For example, if you are using ports 1, 2, 4 and 7, 30W (maximum power port is 30W, total system power is 126 watts) and 25W, if you go into port 3, the system will turn off port power. 7 Response to power above the 126 watts limit. That is, ports 1, 2 and 4 consume 30 watts and ports 3 25 watts, but port 7 does not provide some of the low priority power because of the ports used.
Easy To Use:
TL-SG1008MP is easy to install and use. No configuration or installation required. TP-Link TL-SG1008MP 8-Port Gigabit Rackmount / Desktop Adapter is an excellent choice for expanding your home or office network with excellent performance and quality.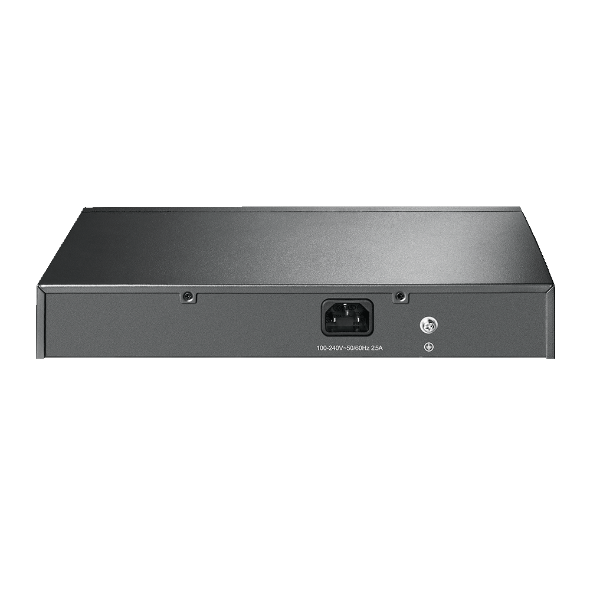 Specifications: