TP-Link
TL-SF1016D
TP-Link TL-SF1016D 16-Port 10/100Mbps Desktop Switch
16 10 / 100Mbps Auto Rate RJ45 ports, Auto MDI / MDX support
Green Ethernet technology saves energy
The IEEE 802.3x flow controller ensures reliable data transmission
Plastic film, desktop or wallpaper design
Pin and play, no configuration required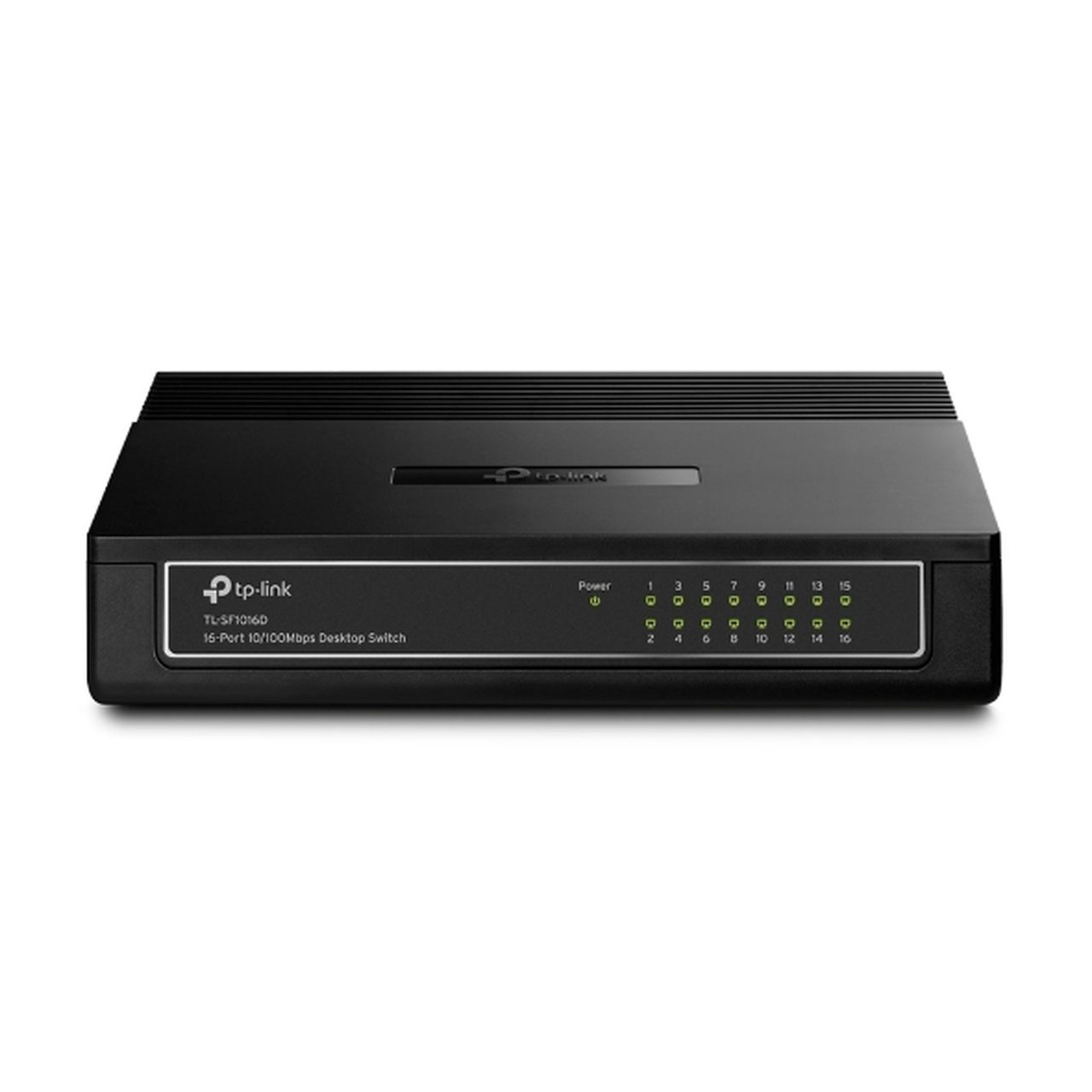 What This Product Does:
The TL-SF1016D Fast Ethernet Switch is designed for SOHO (small office / home office) users. All 16 ports support MDI / MDIX automatic sensor, you don't have to worry about cable type, just plug in and play. In addition, with innovative energy-saving technology, the TL-SF1016D can reduce energy consumption and most packaging materials can be reused, making it an environmentally friendly solution for your business network.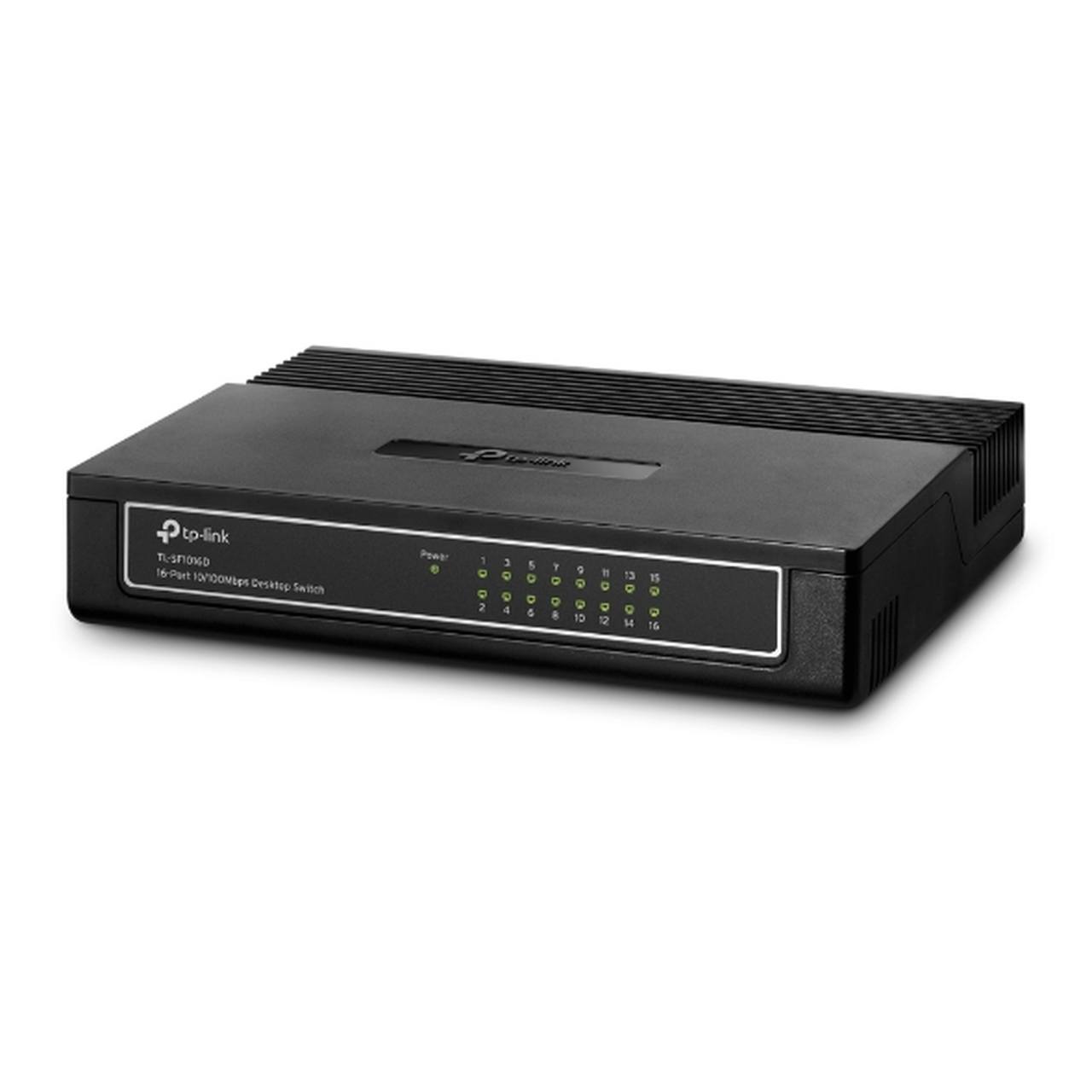 High Performance:
The TL-SF1016D Fast Ethernet Switch has 16 RJ45 ports for 10/100 Mbps auto-negotiation. All ports support automatic MDI / MDIX functionality, eliminating the need for crossover cables or designed connectors. The IEEE 802.3x flow controller allows you to control traffic congestion for full duplex mode and rear pressure for Uni directional mode and have a reliable operation of the TL-SF1016D.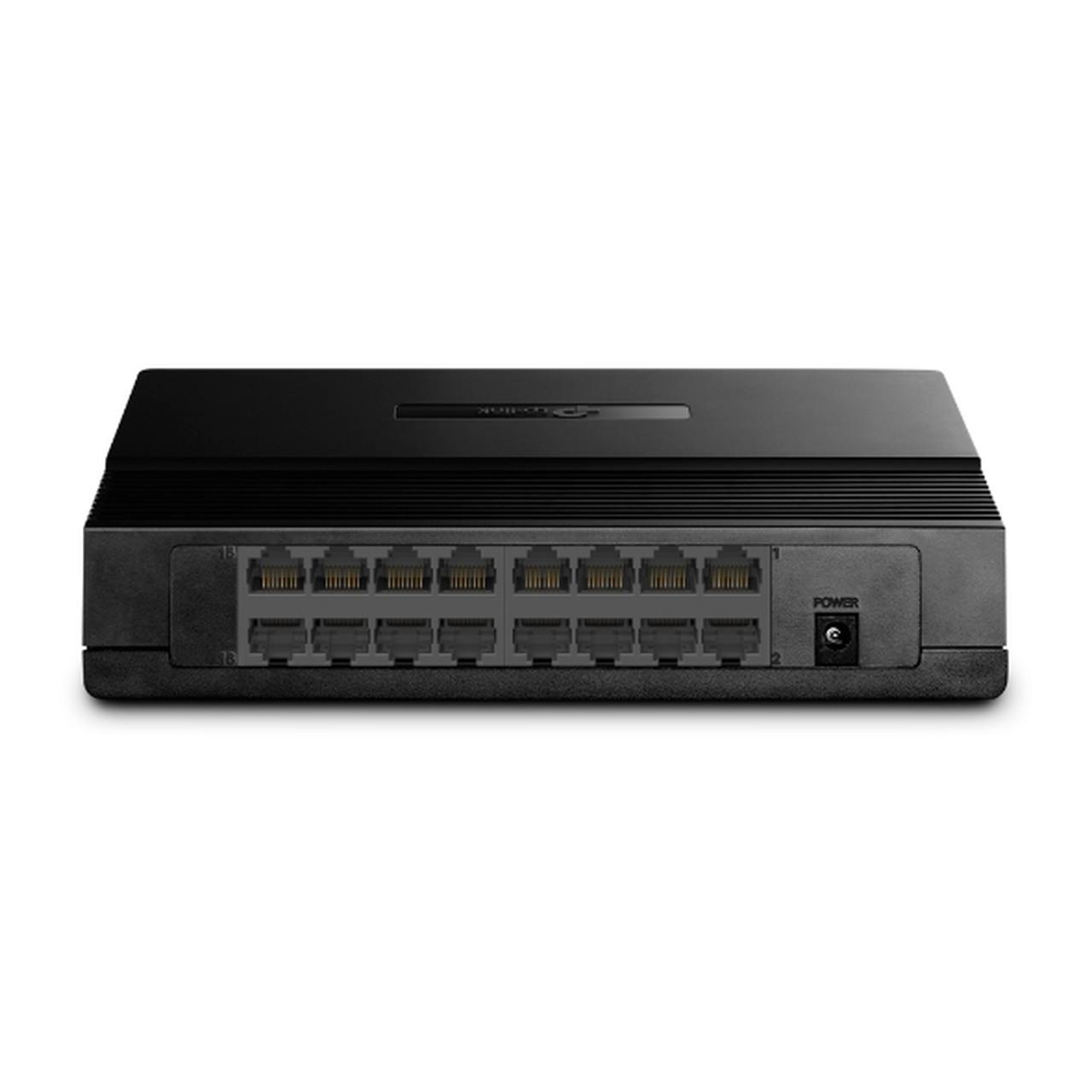 TP-Link Green Technology:
This new TL-SF1016D Fast Ethernet Switches will significantly increase network consumption using the new generation of energy saving technology. It automatically adjusts the power consumption depending on the connection condition and cable length to reduce network carbon emissions.
Easy to Use:
The automatic functions of this switch make it easy to install, install and troubleshoot. No configuration required. Automatic MDI / MDIX eliminates the need for cable switching. Automatic negotiation at each port clears the network device's connection speed (10, 100 megabytes per second), which effectively adjusts compatibility and performance.