Tp-Link

TL-SF1008P

Tp-Link TL-SF1008P 8-Port 10/100Mbps 4-Port POE+ Desktop Switch
8 RJ45 10/100 Mbps ports
4 PoE + ports transmit data and power on separate cables
Works with IEEE 802.3af / compliant PDs
Supports up to 30 watts of power at one PoE port.
PoE Power supports up to 66W for all PoE * ports
Data and power range in extended mode up to 250 m
Prioritize mode for verifying the quality of encrypted applications is a top priority for ports 1-2.
No need to plug in and configure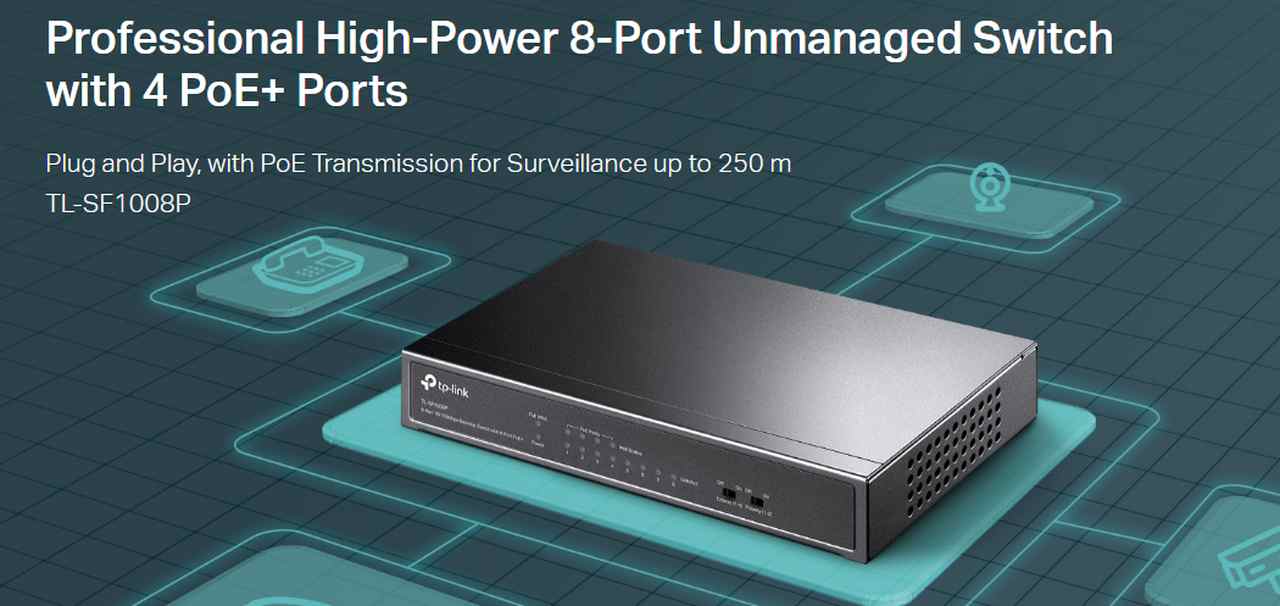 Dedicated 8-Port Switch with 4-Port POE+ (66 W Budget) for Numerous Applications:
Tp-Link TL-SF1008P 802.3af / in PoE + Compatible supports up to 30W per PoE port. Only 4W budget PoE power * for 4 PoE ports * Unleashes a wide range of applications such as offices, bedrooms and small business monitoring. It is fully compatible with IP cameras, access points, IP phones, computers, printers and more.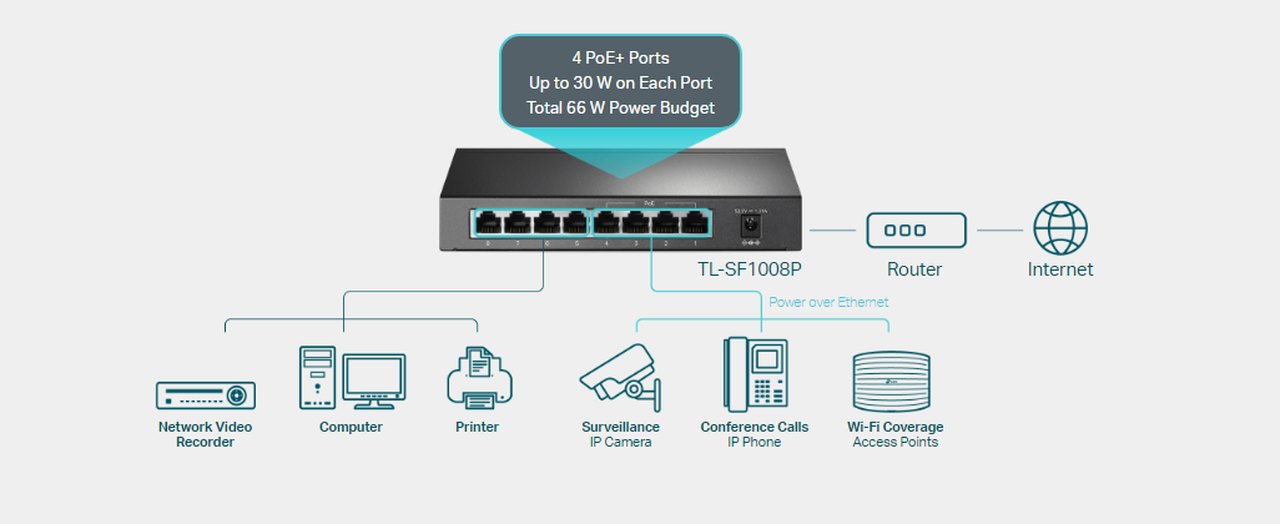 Plug and Play, No Configuration Required:

Ideal for IP Surveillance —Up to 250 m Transmissions:
In extended mode, the PoE transmission range is up to 250m, making it ideal for deploying IP cameras in large areas.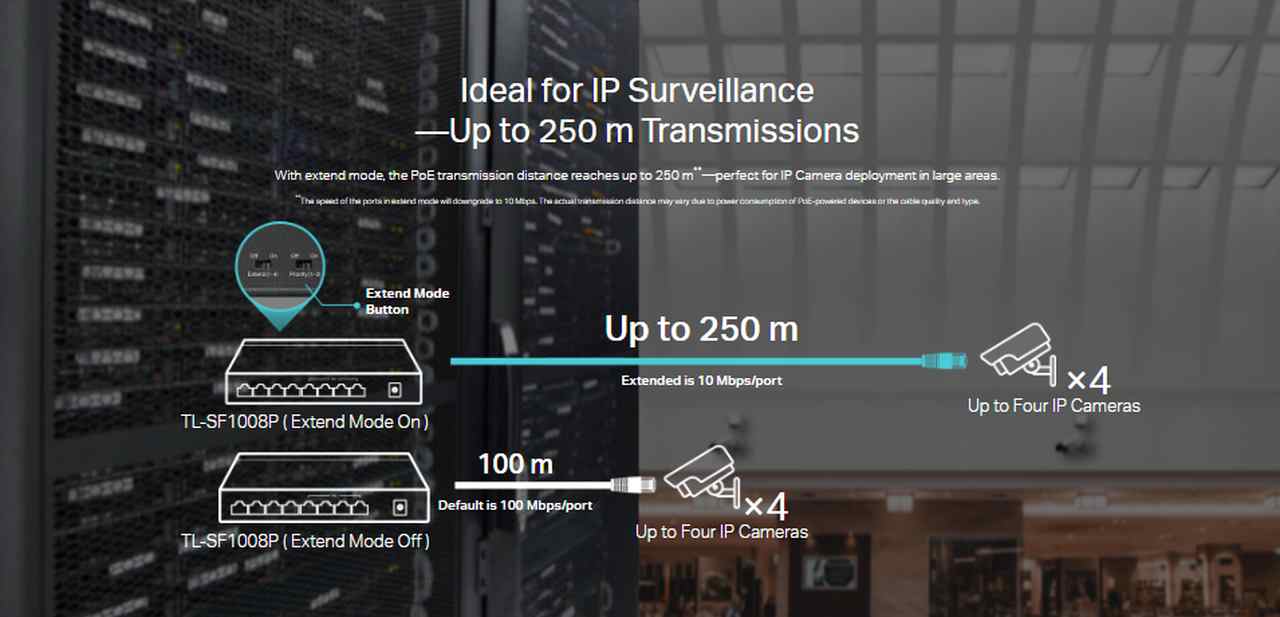 Priority Video Quality Guaranteed:
Tp-Link TL-SF1008P confidential applications, such as critical business areas, take 1-2 priority up to a higher port when one-touch priority mode is enabled.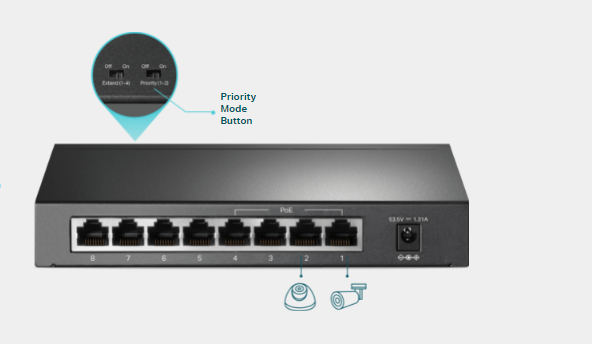 Intelligent Power Management:
When total power consumption exceeds 66 watts, smart power management eliminates the low priority port. This provides high priority power to the port and protects the device from power overload. It also automatically detects the required power and provides it to PoE devices, protecting your PoE and non-PoE devices from damage.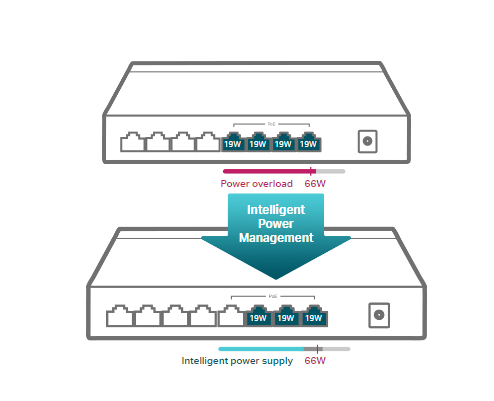 Durable Metal Casing of Tp-Link TL-SF1008P:
The interior of the TL-SF1008P is protected by a high quality steel case, which ensures the long service life of the product. After passing a series of rigorous reliability tests, the TL-SF1008P offers the performance you can count on.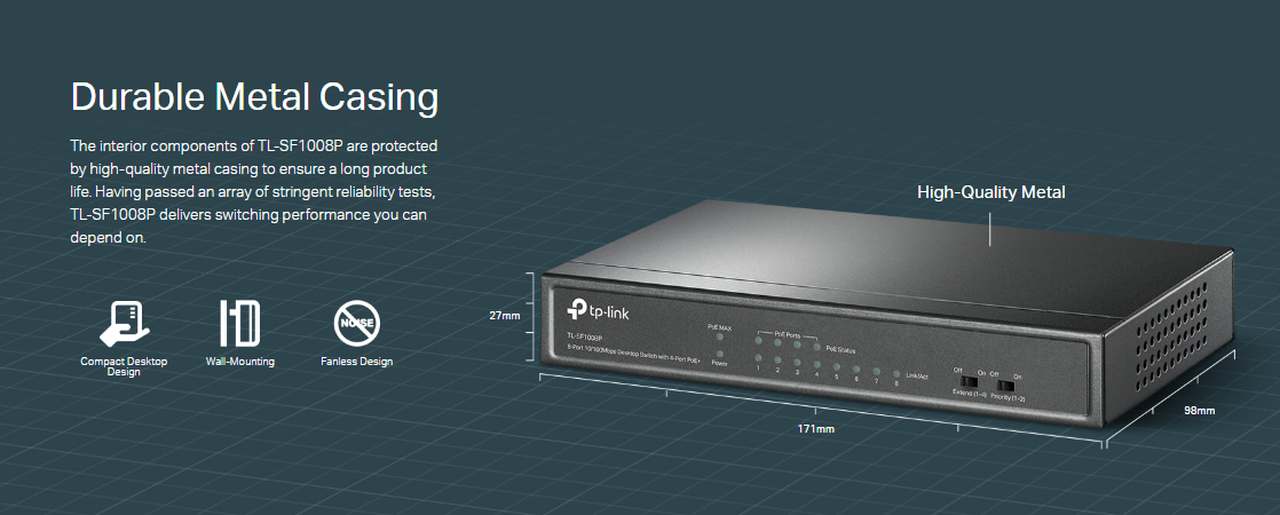 Specifications of Tp-Link TL-SF1008P: