TP-Link
TL-R470T+
TP-Link TL-R470T+ Load Balance Broadband Router
Extended installation balance for up to 4 WAN ports for maximum bandwidth and backup capabilities
Provides a comprehensive customer account and network management for administrators using a supported PPPoE server.
Marshall Bandwidth resources for specific customers based on their specific application environment.
A small container for an economical solution for a small office or internet cafee chain.
What This Product Does:
The TL-R470T + Broadband Load Router is a smart choice for small businesses. This will make you a bigger profit on a low-profit investment. The TL-R470T + has three interchangeable WAN / LAN ports and supports up to 4 WAN ports to meet different Internet service requirements from a single device. The TL-R470T + combines multiple load balancing strategies, enhanced QoS and robust firewall to ensure a stable network and secure Ethernet connection. In addition, the TL-R470T + is easily managed by a web tool, making network building and management more convenient.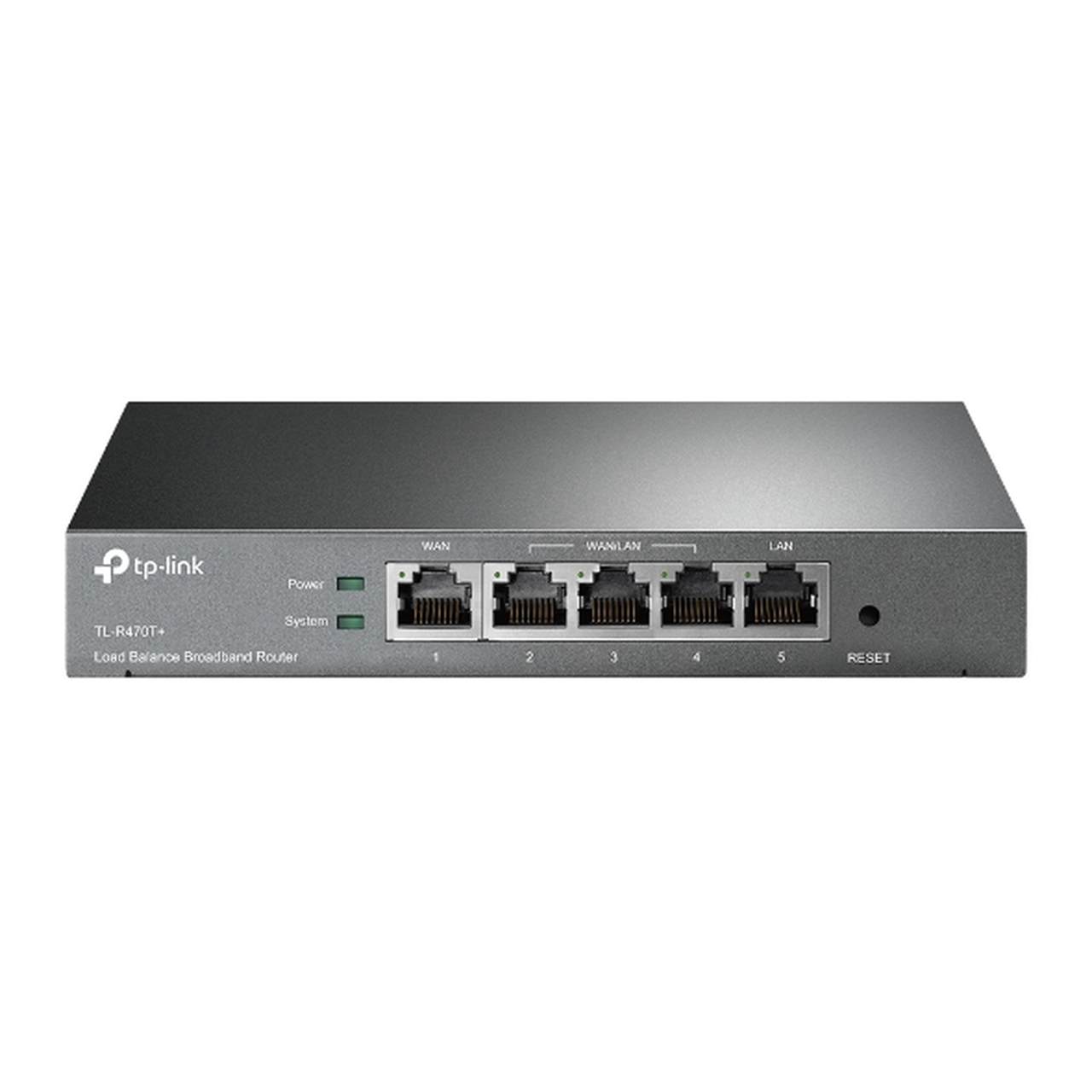 Three Changeable WAN/LAN Ports:
The TL-R470T + has three optional ports that can be configured for both LAN and WAN, allowing the router to support up to four WAN ports to meet different Internet service requirements from a single device. The router also has a built-in intelligent load balancing function that automatically selects the most efficient line according to load and bandwidth requirements, providing users with stable network time and secure Ethernet connection.
Abundant Security Features:
To protect against external threats, the TL-R470T + can automatically detect and block Denial of Service (DOS) attacks such as TCP / UDP / ICMP floods, Ping of Death and other similar threats. This router also provides IP / MAC / URL / WEB filtering functions that protect against hackers and viruses. For applications such as FTP, H.323, SIP, IPsec, and PPTP, the TL-R470T + is not compatible with NAT, for administrators to enable ALG settings related to the above five applications with one click.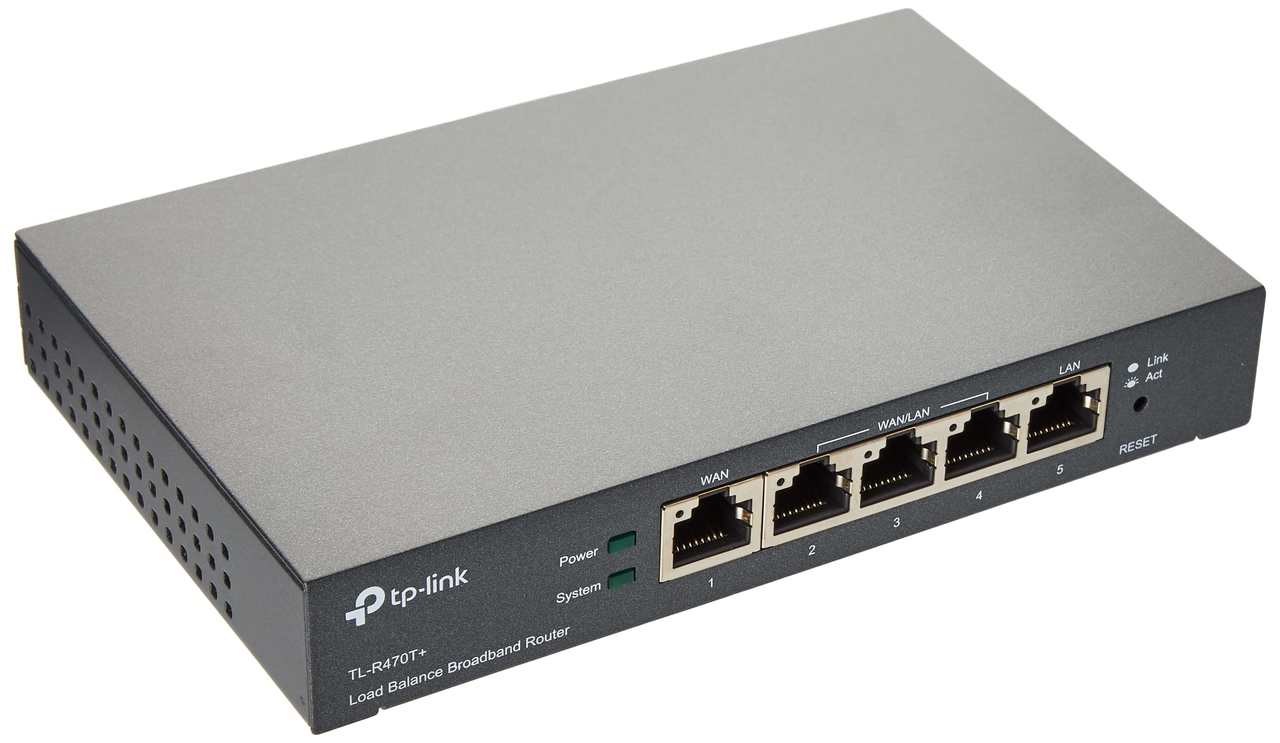 Efficient Access Management:
Setting up a PPPoE server to assign PPPoE accounts to users on a private network only allows users with legitimate and verified accounts to access the Internet. By connecting to IP-based bandwidth control, it may restrict bandwidth usage for some PPPoE accounts. Moreover, the e-bulletin function can periodically advertise to certain groups of users in the form of a webpage, which informs users about the exact time of the PPPoE account. With the above features, the router gives priority to different users in power for better management.
Safety Minded Enterprise Investments:
Professional lightning protection technology is designed to prevent electrical impulses from entering the device and releasing it without damaging the ground. This router is designed to prevent lightning damage up to 4 kV in the ground connection. This behavior ensures that network infrastructure investments are protected from the most aggressive elements of mother nature.