Modem Router
1*10/100Mbps Ethernet Port
2 * TL-PA2010 Powerline Ethernet Adapters, Ethernet cable (RJ45), Resource CD, Quick Installation Guide
Find similar
TP-Link TL-PA2010KIT
TP-Link TL-PA2010KIT AV200 Nano Powerline Adapter Starter Kit
Compatible with Home Plug AV standards, maximum data rate up to 200Mbps 1
Smaller design, smaller than most Powerline adapters on the market, clever in front of any exit
No new wiring, just plug and play, no setup required
Patent energy saving mode automatically reduces power consumption by up to 75%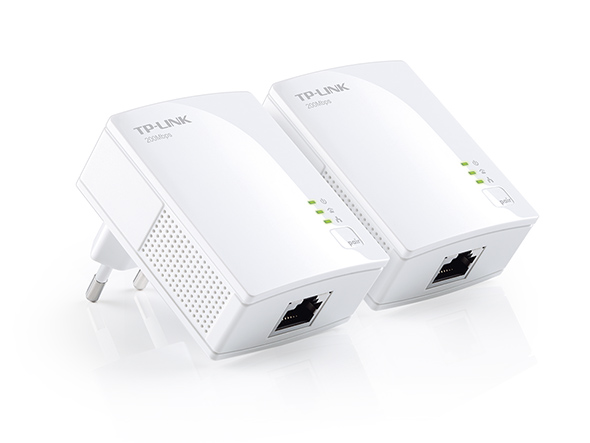 What This Product Does:
TP-LINK TL-PA2010KIT Grid Inverters use your home's electrical wiring to transmit data at a normal rate. This means that without additional wires, users can easily plug the TL-PA2010KIT into existing channels and create a network infrastructure in no time. Thanks to the compact design you can easily connect it anywhere in your home!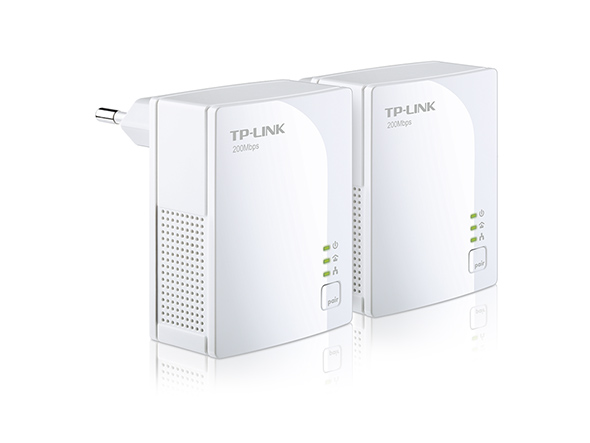 Up to 200Mbps, 300 Meters:
With advanced HomePlug AV technology, TL-PA2010KIT provides users with stable high-speed data transfer up to 200Mbps over 300Mbps network devices - from PC and game consoles to IPTV set-top box, printers and NAS hard drives.
Miniature Design, Ultra-compact:
With the new compact chassis design, the TL-PA2010KIT is much smaller than the old 200Mbps micro powerline products from TP-LINK. Approximately 28.5 mm thick and high quality, it blends perfectly with the white body, with any outlet.
Pair Button for Easy Network Security:
Users can set up a hassle-free Powerline network in minutes, with AES 128-bit encryption for network security and data protection. Only! 1. Plug the adapter into the power outlet 2. Connect the device to the adapter with the network cable 3. Press the encryption keys - and you're done!
Reduces Power Consumption Up to 75%:
TL-PA2010KIT, the new generation Powerline Inverter, consumes less power than the current Powerline Inverter, with ergonomic design and advanced energy saving mode. When there is no data transfer or reception for a period of time, it immediately switches from the normal "working" mode to "energy saving" mode, which reduces power consumption by up to 75% *. * Actual information may vary depending on network conditions and local conditions.