Modem Router
WPS Button RESET Button Power ON/OFF Button
VDSL/ADSL Modem Router, Wireless Router,
3 10/100Mbps RJ45 LAN Ports 1 10/100Mbps RJ45 LAN/WAN Port 1 RJ11 Port
IEEE 802.11b, 802.11g, 802.11n
TD-W9960 External DSL Splitter RJ-11 DSL Cable RJ-45 Ethernet Cable Quick Installation Guide Power Adapter
TP-Link TD-W9960
300Mbps Wireless N VDSL/ADSL Modem Router
Versatile Connectivity: With DSL and LAN / WAN ports, the TD-W9960 fully complies with VDSL2 / ADSL2 + / ADSL2 / ADSL standards and also works with fiber / cable access.
Boosted Speeds: Super fast VDSL broadband up to 100Mbps with 300Mbps Wi-Fi.
Maximized Range: Powerful external antennas provide long-term wireless coverage in all directions.
Effortless Management: Set up in minutes with a powerful Tether app or a recognizable web interface and manage your network from anywhere.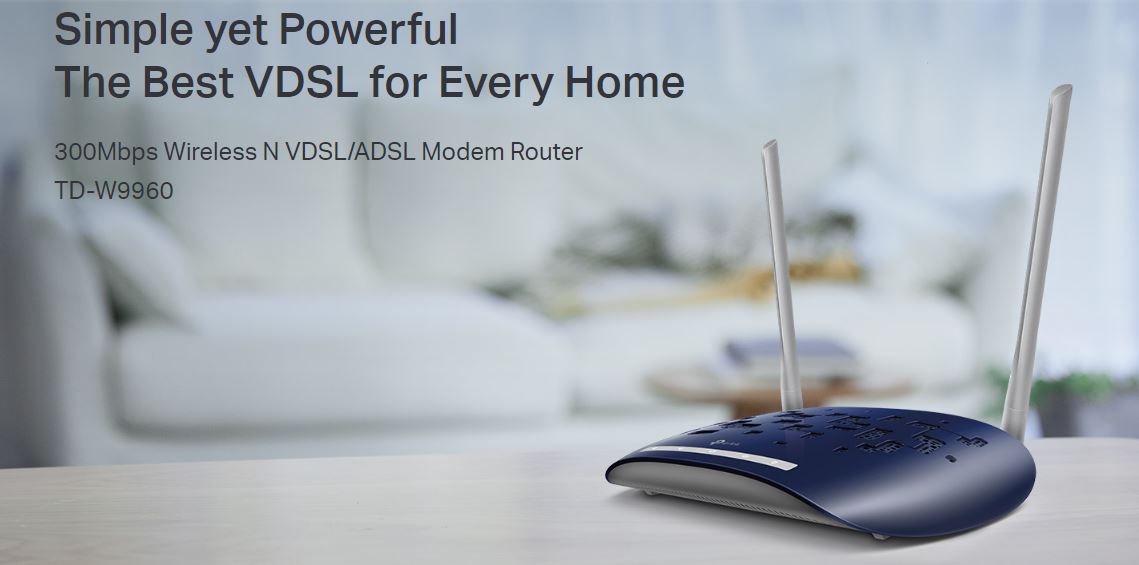 Superfast VDSL Modem Router:
VDSL2 technology provides VDSL broadband access speeds of up to 100 megabytes per second up and down streams. The built-in DSL port supports all standard DSL connections * to ensure compatibility with most ISPs.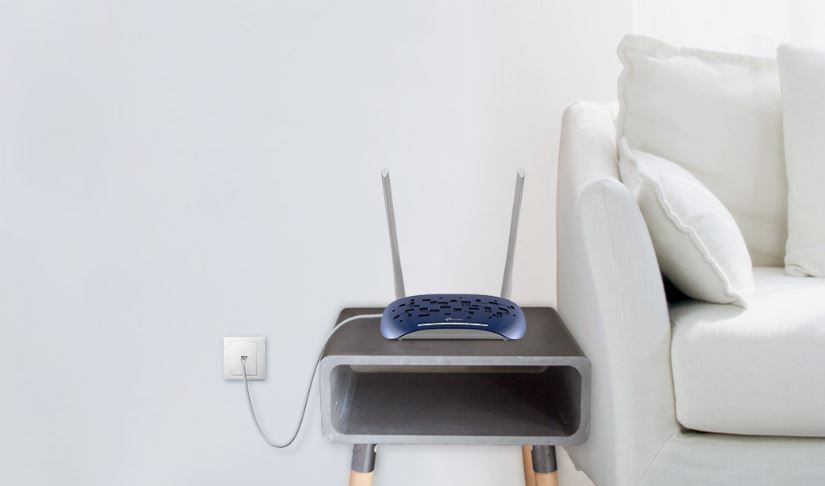 Wi-Fi Speed Up to 300Mbps:
With 300Mbps wireless speed, 2.4GHz band and 4Mbps LAN ports, the TD-W9960 is ideal for HD streaming, online games and other bandwidth applications.
Easy Setup and Management:
Configure the TP-Link TD-W9960 with a familiar web interface and a powerful Tether app in minutes. Manage network settings, including parental and access control from any Android or iOS device. Manage your home network anytime, anywhere.
Features:
Powerful Antennas: 5dBi Two high-gain external antennas transmit signals in all corners of your home, creating a secure and stable Wi-Fi network.
6kV Lightning Protection: Lightning protection TD-W9960 protects against electric shock during thunderstorms, so you can safely browse the Internet even in bad weather.
Secure Surfing: Parental control restricts connection time and access to selected devices. The guest network creates a separate Wi-Fi network for visitors, making your main network secure.