TP-Link Tapo C500
Outdoor Pan/Tilt Security WiFi Camera
The TP-Link Tapo C500 is an outdoor security WiFi camera designed to provide comprehensive monitoring capabilities. It delivers 1080p Full HD live view for clear and detailed images. With its smart AI features, it can detect persons and track motion efficiently, promptly notifying users as necessary. The camera boasts a wide field of view, offering a horizontal range of 360° and a vertical range of 130° to cover all angles effectively.
Even during nighttime, the Tapo camera ensures safety with its night vision functionality, allowing clear visibility up to 98 feet even in complete darkness. Its IP65 weatherproof rating makes it suitable for various outdoor conditions, offering excellent waterproof and dustproof performance. Installation is versatile, as it can be mounted on walls, ceilings, or poles using the provided screws, template, and loops.
For storing recorded videos, users have flexible options. They can save footage on a microSD card with a capacity of up to 512 GB, or they can opt for the Tapo Care** cloud storage service. The TP-Link camera also features a customizable sound alarm, enabling users to record their own audio alerts for extended usage scenarios. To safeguard privacy, a physical privacy mode is available, which physically blocks the lens with the housing.
Moreover, the camera supports two-way audio communication through its built-in microphone and speaker, facilitating interaction with individuals near the TP-Link camera.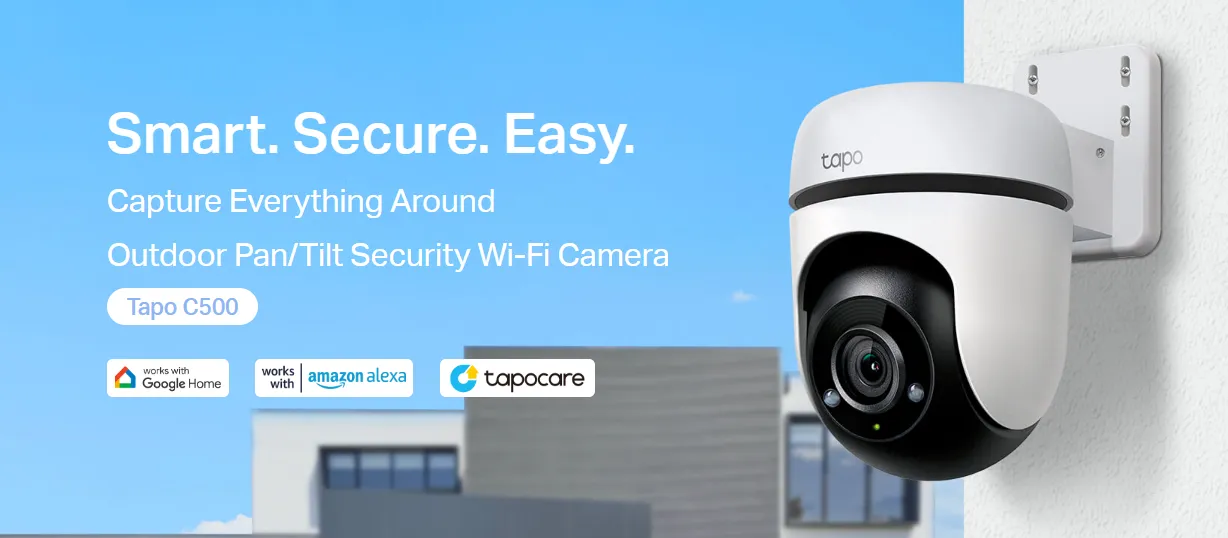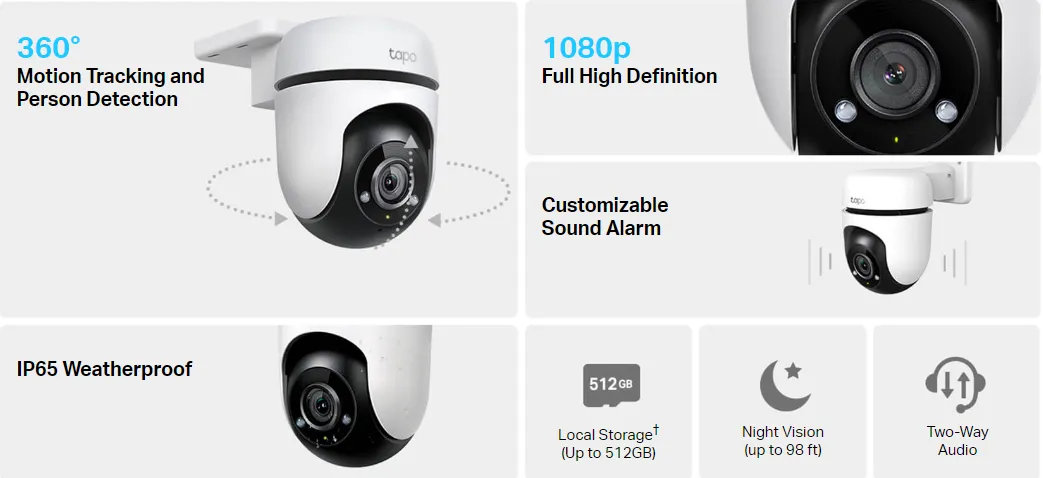 Detection of individuals and tracking of movements:
The intelligent AI recognizes individuals as it tracks motion through swift rotations, alerting users whenever necessary.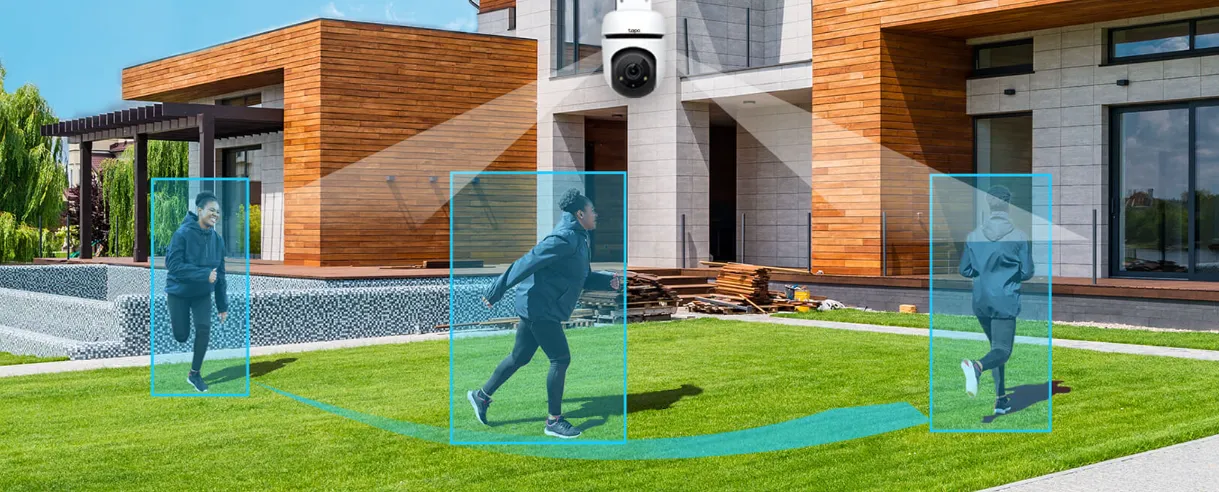 360° Visual Coverage
Offers a panoramic view with a horizontal range of 360° and a vertical range of 130°, ensuring complete coverage of the surroundings.

Experience clarity in every moment with 1080p Full HD.
Seize additional details to enhance the brilliance of every moment.

Sharp Night Vision(up to 98 ft)
Guarantees your safety by offering a clear visual range of up to 98 feet, even in complete darkness.

Resistant to both water and dust with an IP65 rating
Delivers outstanding waterproof and dustproof capabilities for outdoor situations.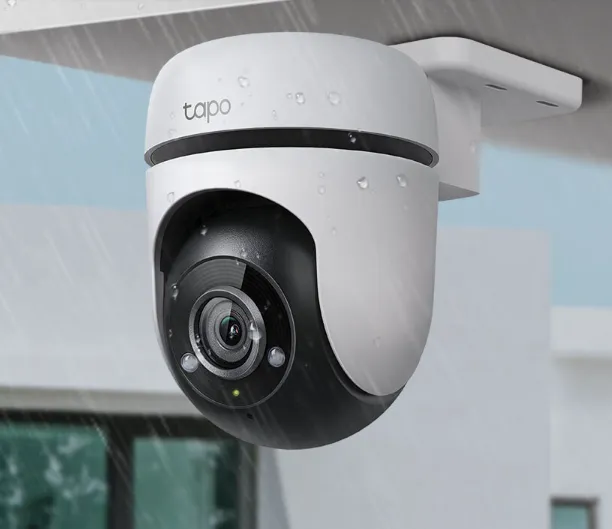 Alarm with adjustable sound settings
Capture your personalized audio as an alarm to expand its potential applications.