TP-Link EAP235-Wall
Omada AC1200 Wireless MU-MIMO Gigabit Wall Plate Access Point
The TP-Link EAP235-Wall Omada AC1200 Wireless MU-MIMO Gigabit Wall Plate Access Point offers rapid dual-band Wi-Fi, delivering simultaneous speeds of 300 Mbps on the 2.4 GHz band and 867 Mbps on the 5 GHz band, resulting in a combined speed of 1,167 Mbps using MU-MIMO technology. The access point features four Gigabit Ethernet ports, including one uplink and three downlink ports. One of the downlink ports supports PoE pass-through, enabling power supply to wired devices.
Integrated into the Omada SDN ecosystem, the TP-Link access point provides features like Zero-Touch Provisioning (ZTP), centralized cloud management, and intelligent monitoring. You can conveniently manage it through cloud access and the Omada app. Its sleek design seamlessly blends into various environments such as hotels, hospitals, offices, and dormitories.
Installing the access point is effortless, as it's designed for easy mounting and is compatible with standard junction boxes (86 mm, EU, US). It also supports 802.3af/at PoE for streamlined power delivery.
Security is a priority with the option to create a secure guest network using multiple authentication methods like SMS, Facebook Wi-Fi, and vouchers, along with various wireless security technologies.
Advanced wireless technologies, including MU-MIMO, Band Steering, and Beamforming, are incorporated to enhance network performance and optimize connectivity.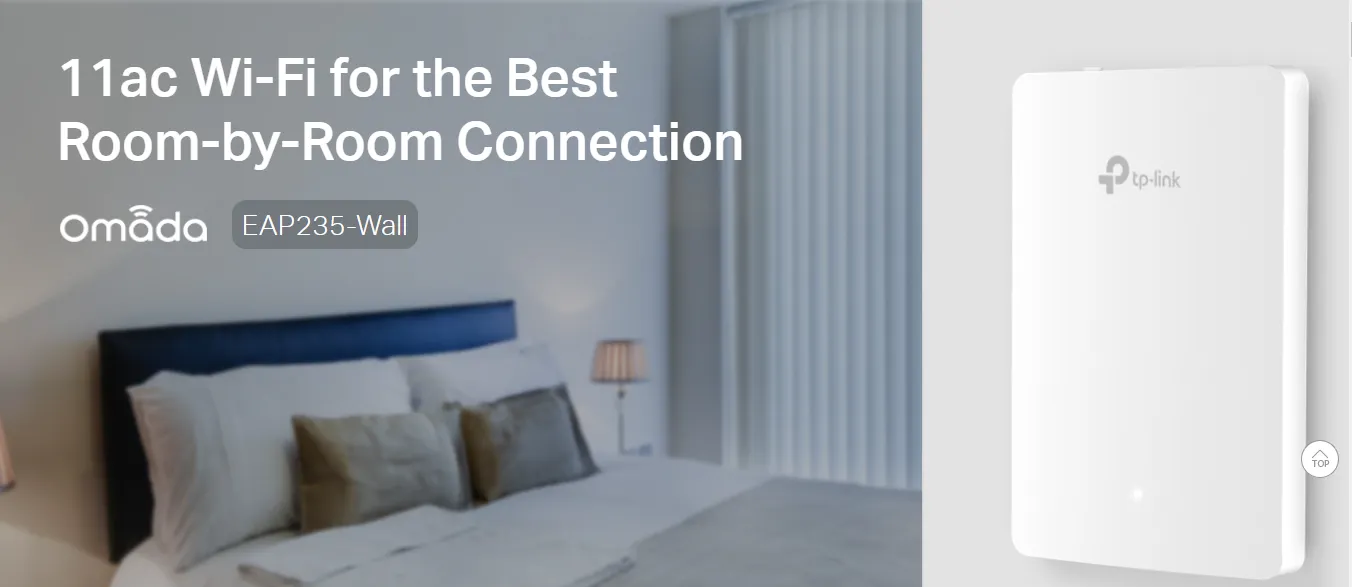 Dedicated Complete, Private Wi-Fi Network in Each Room:
With an EAP installed in each room, guests can experience their personal high-speed Wi-Fi network, ensuring robust signal strength and comprehensive coverage from every corner.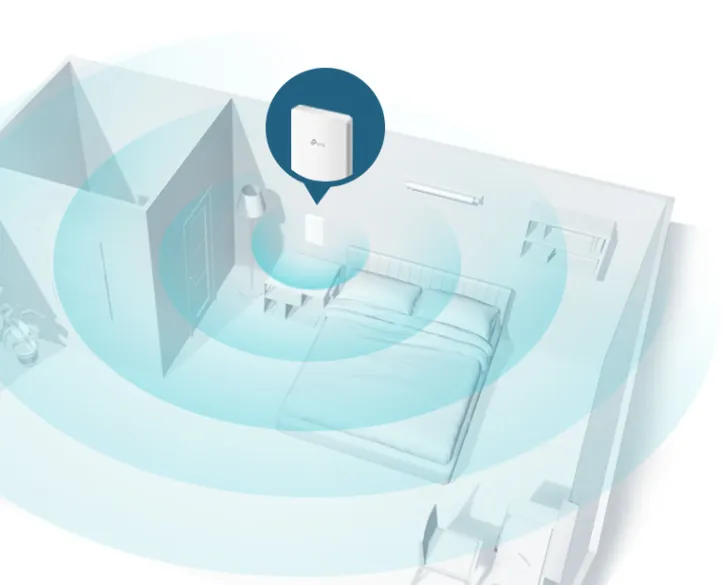 Absolute Thinnest, Inconspicuous Design:
Boasting a mere 15 mm thickness, this wall plate AP stands as the slimmest option, showcasing a modern and understated aesthetic. Its design seamlessly integrates with the ambiance of hotel rooms, hospitals, offices, and school dormitories, ensuring potent Wi-Fi performance without disrupting the room's visual harmony.

Effortless Deployment with PoE Powered:
By embracing 802.3af/802.3at Power over Ethernet, there's no requirement for extra wiring installation within the building. All that's needed is to directly connect the existing Ethernet cables, and you're good to proceed.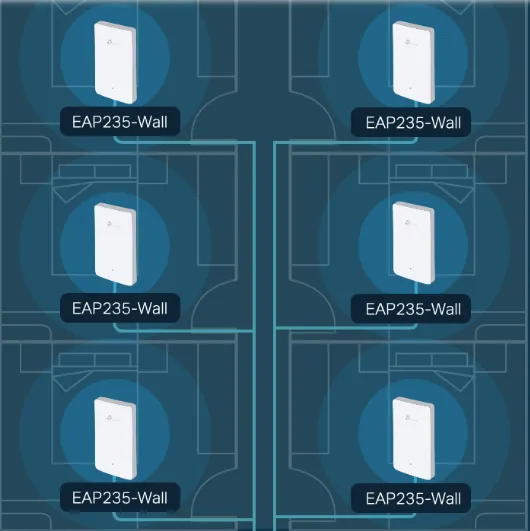 Quick, Simplified Installation:
The installation of TP-Link EAP235-Wall is straightforward, eliminating any need for additional expenses, time investment, or specialized expertise.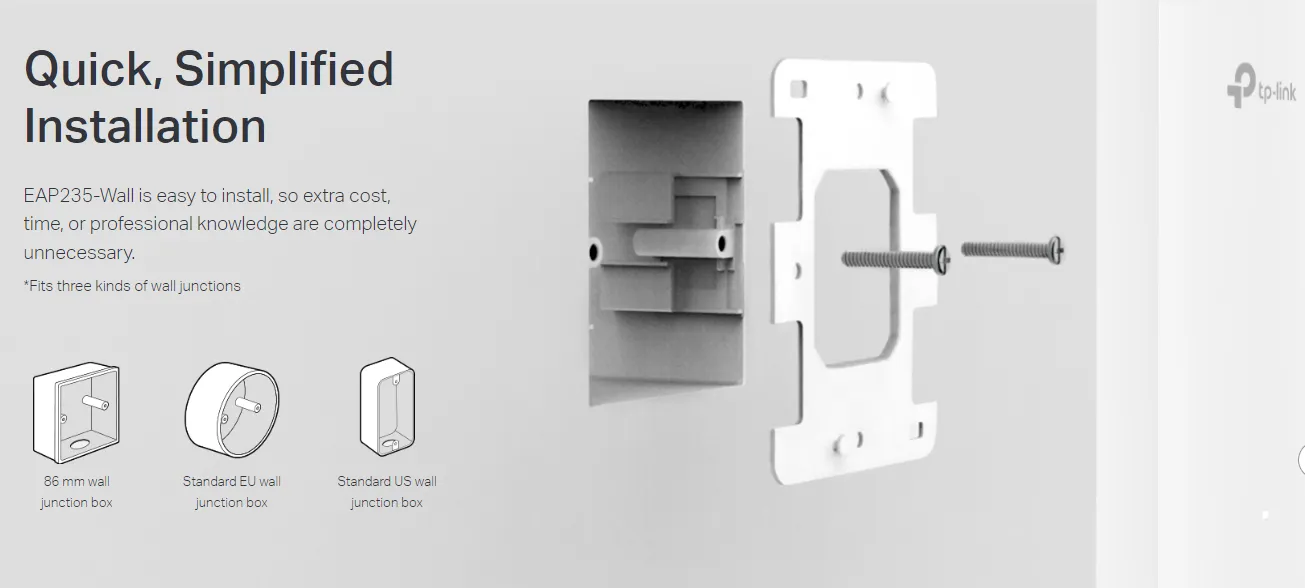 Full Gigabit Ports to Bridge Network:
Furnished with four Gigabit data ports (1 uplink + 3 downlink), one of the downlink ports featuring PoE pass-through, facilitating the connection of numerous devices to your high-speed network. This setup allows wired devices such as VoIP phones to receive power without the necessity for additional electrical wiring.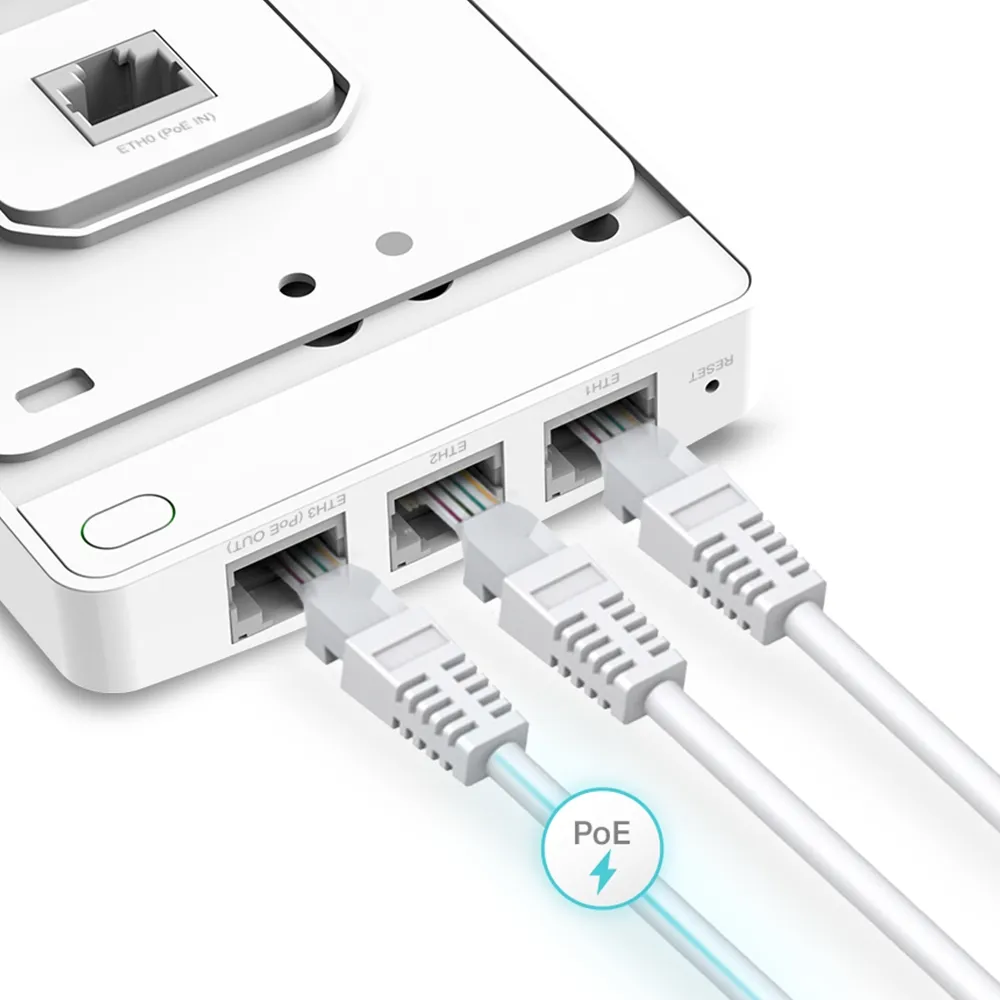 Omada SDN—Smarter Cloud Solution for Business Networking:
The Omada Software Defined Networking (SDN) platform seamlessly incorporates various network components like access points, switches, and gateways. This integration ensures the establishment of a robust business network characterized by improved efficiency, enhanced security, and heightened reliability.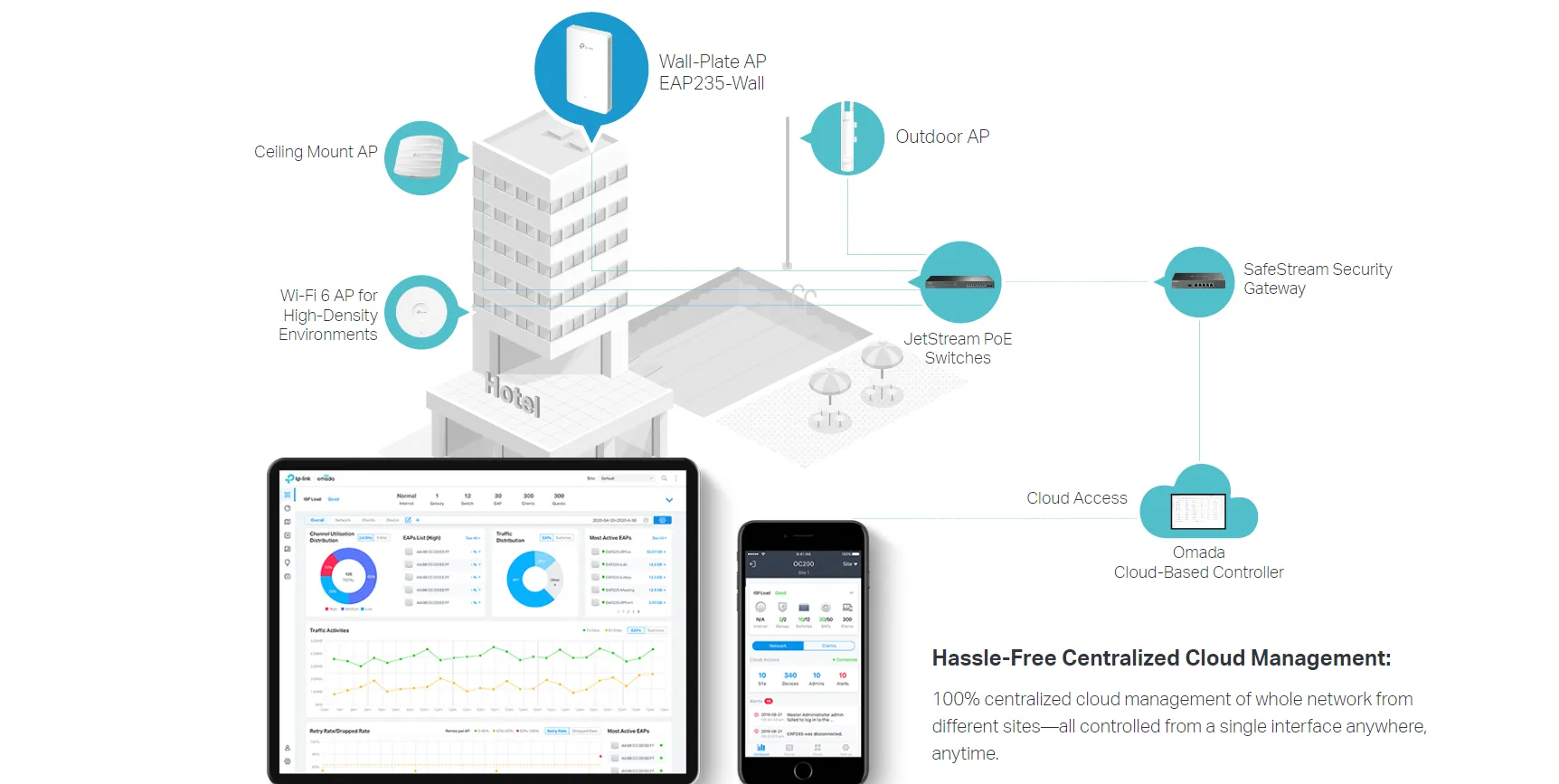 Easy Management with the Omada App:
Simply adhere to the configuration instructions provided in the Omada app, and you'll be up and running within minutes. With Omada, you have the ability to adjust settings, keep track of network status, and oversee clients, all conveniently accessible through your smartphone or tablet.