Modem Router
Range Extender, Access Point
1× 10/100 Mbps Ethernet Port, 1× 10/100 Mbps Ethernet Port
11n: Up to 300 Mbps (dynamic), 11g: Up to 54 Mbps (dynamic), 11b: Up to 11 Mbps (dynamic)
300 Mbps Wireless N Wall-Plate Access Point EAP115-Wall, Installation Guide, Mounting Screw
Find similar
TP-Link EAP115-Wall
TP-Link EAP115-Wall 300Mbps Wireless N Wall-Plate Access Point
Integrated into Omada SDN: Centralized cloud management and intelligence monitoring.
Centralized Management: Access the Cloud and Omada app for maximum convenience and ease of management.
Elegant Appearance: An unprecedented 11mm thin design, such as a light switch or power socket to fit perfectly into any room.
Elegant Appearance: Easy to install Chassis, compatible with 86mm and EU standard connector box, 802.3af PoE support.
Secure Guest Network: With many authentication options (SMS / Facebook WiFi / Vouchers, etc.) and many wireless security technologies.

Installation Made Easy:
Disconnect the dialog box from the interface with a screwdriver.
Remove the EAP interface.
Plug the Ethernet cable into the Uplink + POE port to the wall.
Adjust the access point to the wall using the provided screws.
Replace the interface board.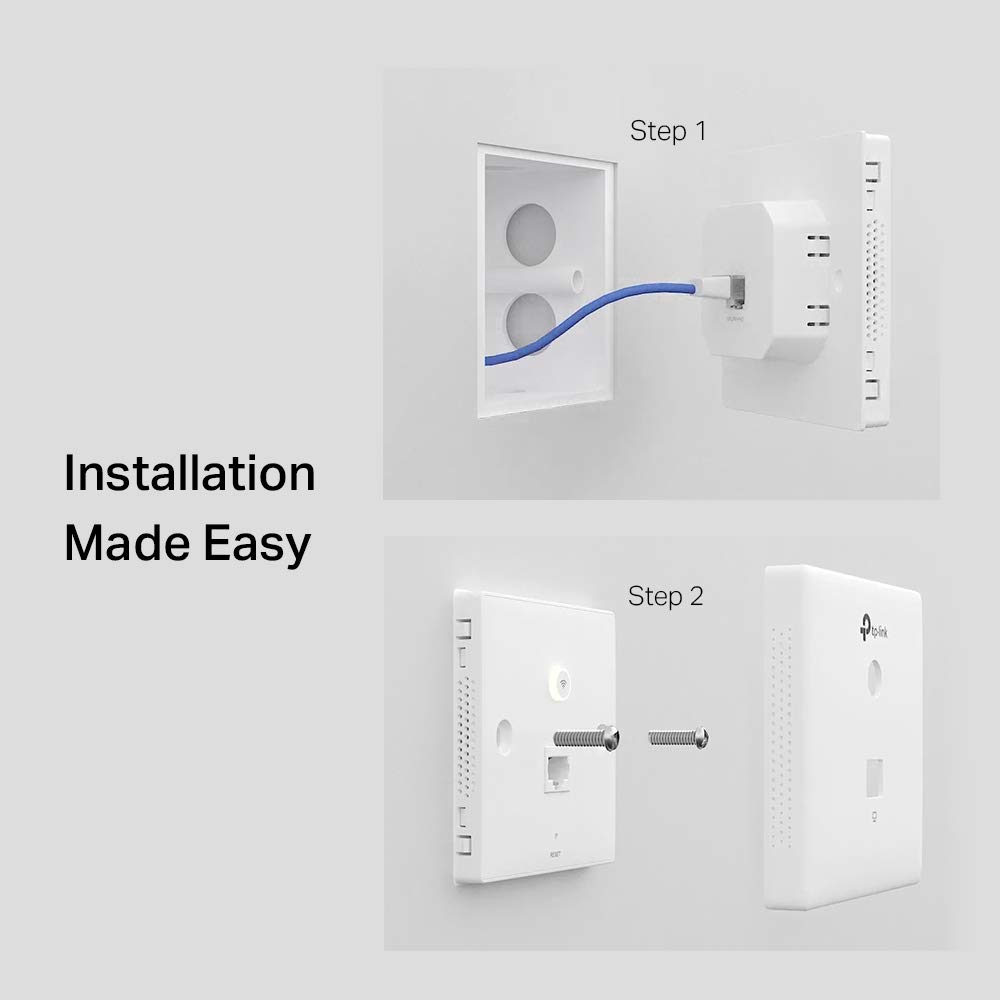 Perfectly Formed:
EAP115-Walls integrate elegantly and minimally with any work environment. The thin design includes an 11mm thick body.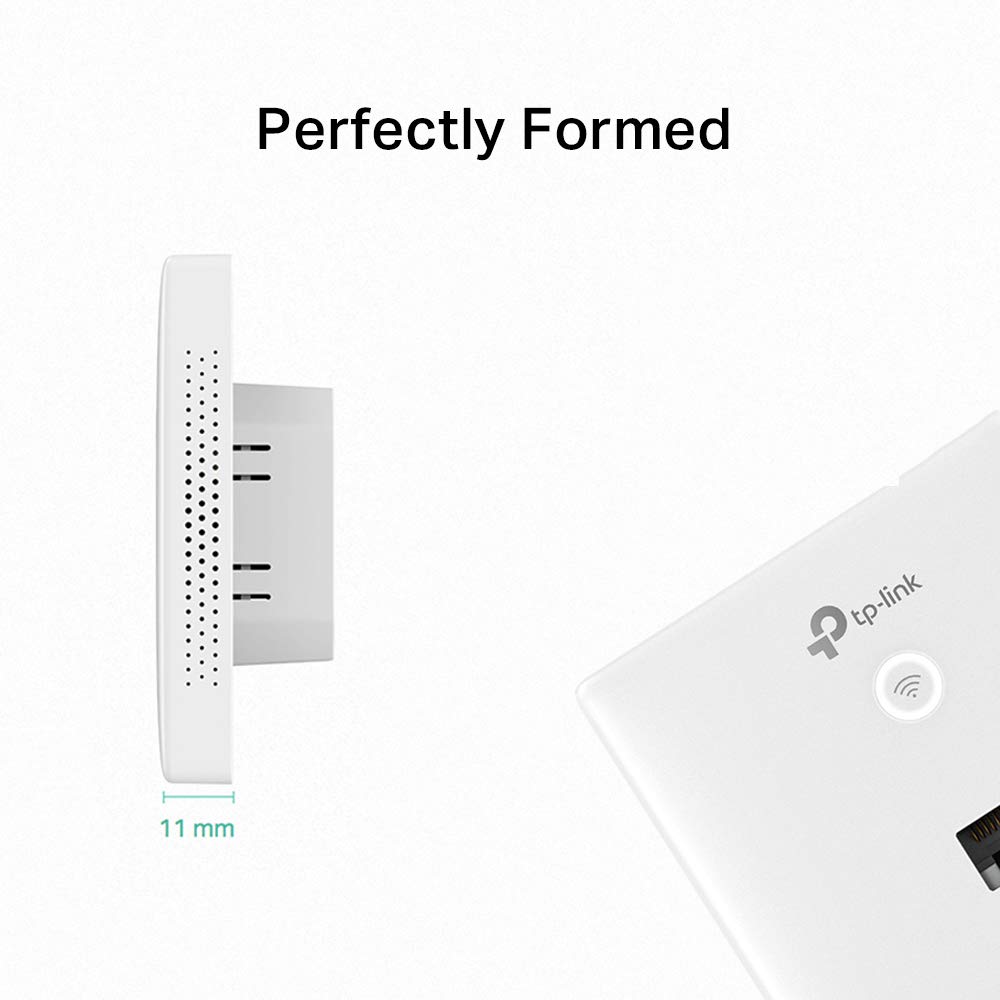 Effortless Deployment:
With 802.3af Power over Ethernet support, you do not need additional cables. Plug in your existing Ethernet cables and you're ready to go.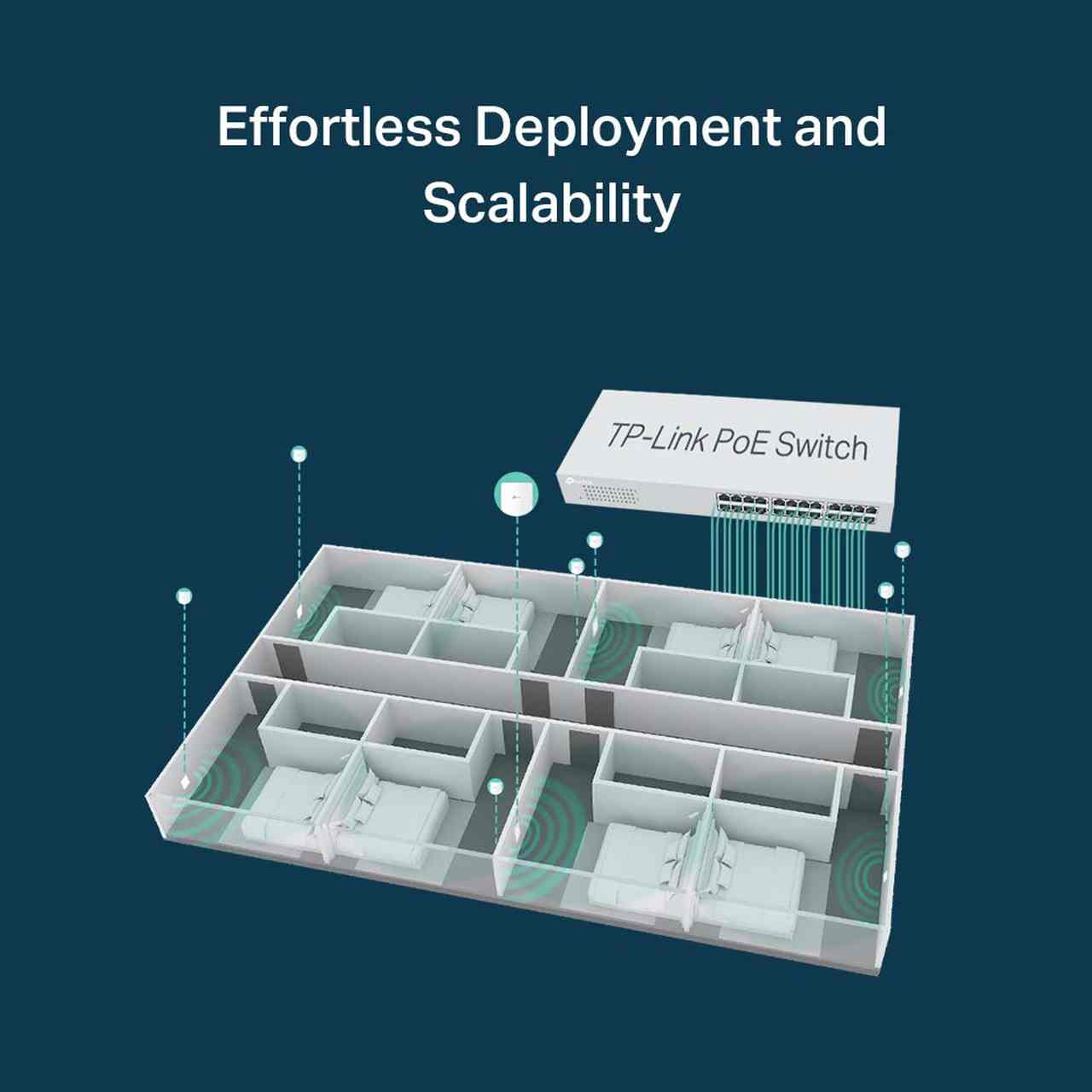 Complete Wireless Coverage:
The AEP in each room provides a strong wireless signal and allows guests to use their own Wi-Fi.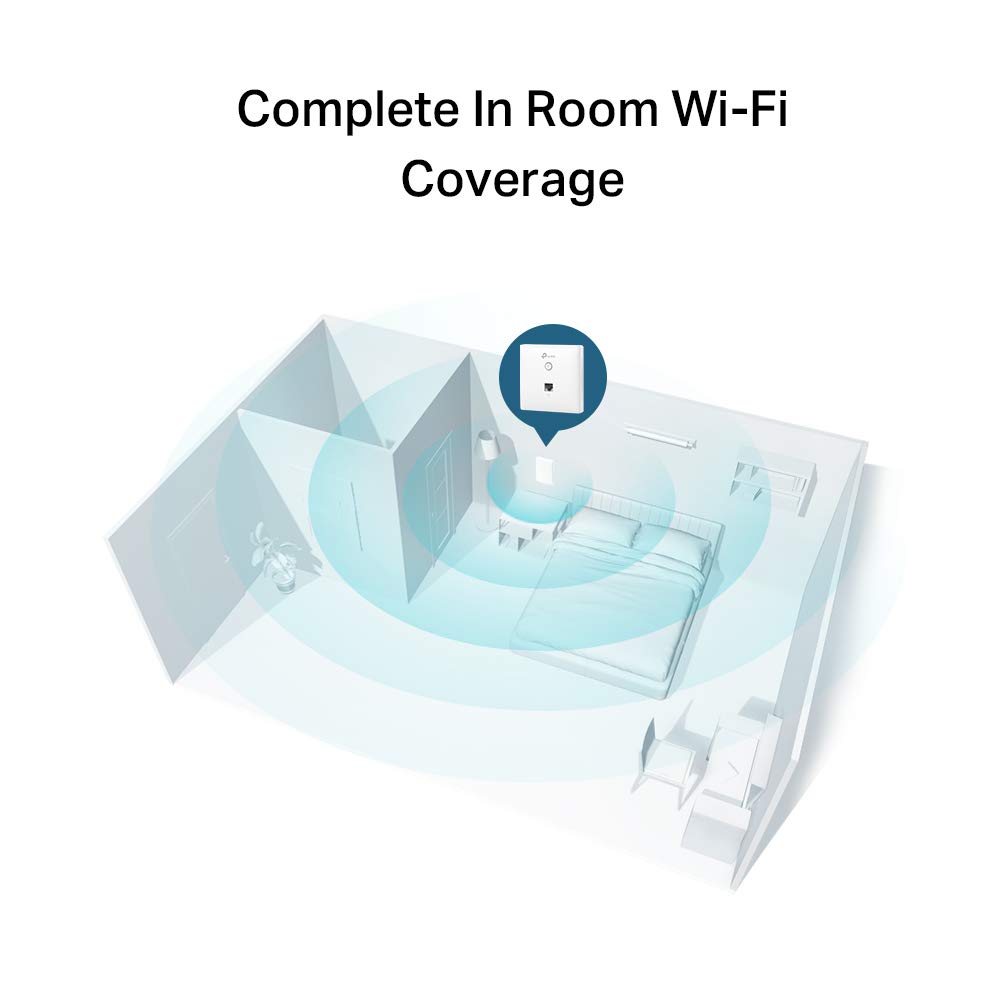 Omada SDN—Smarter Cloud Solution for Business Networking:
The Omada Software Integrated Network (SDN) platform integrates network devices including access points, switches and switches, providing a secure business network with high efficiency, high security and high reliability.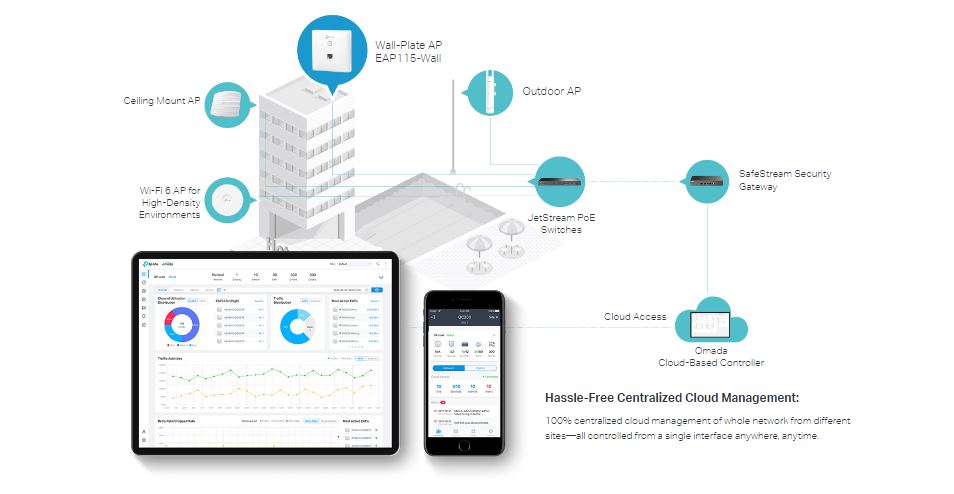 Easy Management with the Omada App:
Follow the setup instructions on the free Omada app to set up in minutes. Omada allows you to configure settings, monitor network status, and manage customers using your smartphone or tablet.