Modem Router
Three detachable dual band external antennas
1 Power On/Off Button 1 Wi-Fi On/Off Button 1 WPS Button 1 RESET Button
1 10/100/1000Mbps RJ45 WAN/LAN Port 3 10/100/1000Mbps RJ45 LAN Ports 1 RJ11 Port 2 USB 2.0 Ports
5GHz: Up to 1300Mbps, 2.4GHz: Up to 450Mbps
IEEE 802.11ac/n/a IEEE 802.11n/g/b
AC1750 Wireless Dual Band Gigabit ADSL2+ Modem Router External Splitter RJ-11 Telephone Cable RJ-45 Ethernet Cable Quick Installation Guide Power Adapter
Find similar
TP-Link Archer D7
TP-Link Archer D7 AC1750 Wireless Dual Band Gigabit ADSL2+Modem Router
TP-Link Archer D7 AC1750:
Supports 802.11ac, the next generation Wi-Fi. A premium wireless connection is provided by simultaneous connection of 2.4GHz at 450Mbps and 5GHz at 1300Mbps. Share printers locally and files and media remotely with network devices or via an FTP server Ethernet WAN (EWAN) ports accept connections from cables and fiber modems over Ethernet cables. TP-LINK Tether provides the easiest way to access and manage your router on iOS and Android devices.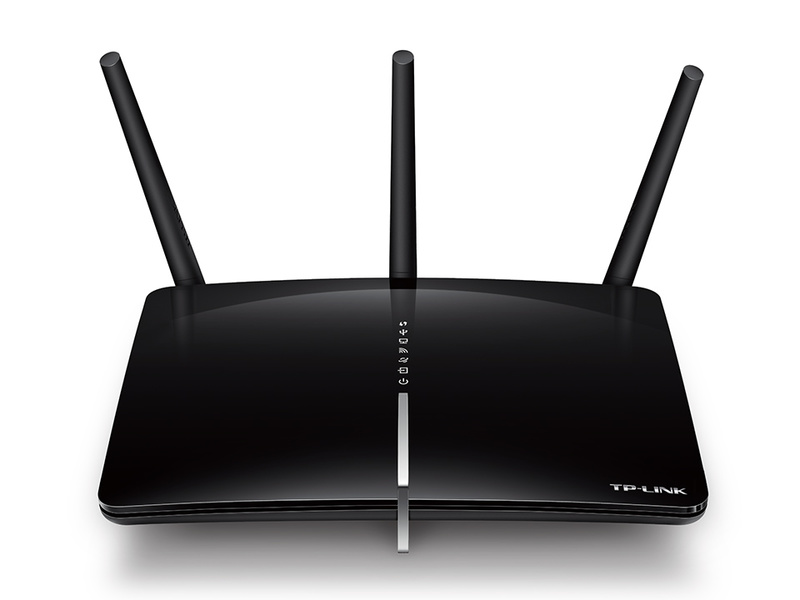 Superfast Wireless Speed with 802.11ac:
It comes with 802.11ac, the next-generation Wi-Fi standard. Archer D7 offers a combination of wireless data rates up to 1750Mbps, three times faster than Wireless N. It is 1300 Mbps at 5 GHz and 450 Mbps at 2.4 GHz. 802.11ac also offers better power efficiency and better security, making the Archer D7 the perfect hub for your home or small office network.
Premium Wireless Network Experience:
Simultaneous dual band provides the flexibility of two networks each for mission-critical and bandwidth-intensive applications. Three externally removable dual-band antennas and a high-power amplifier guarantee maximum range and performance.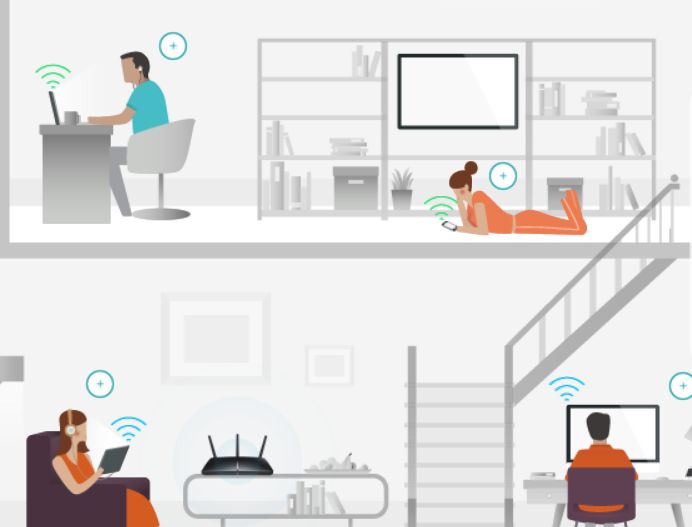 Full Gigabit Wired Connection:
With one Gigabit LAN / WAN port and three Gigabit LAN ports, the Archer D7 requires a fast and reliable connection for intensive work and entertainment such as lag-free meetings and HD video streaming. An ideal choice for bandwidth users. Or online games.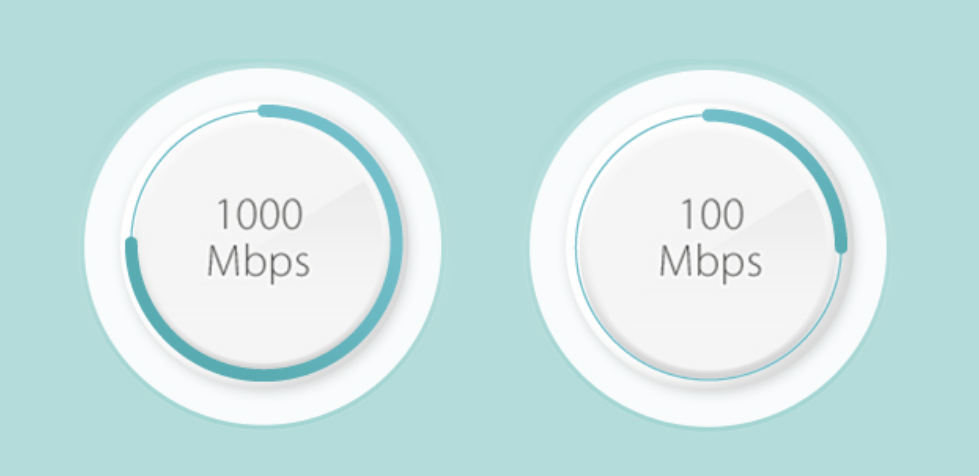 Easy USB Storage and Sharing:
Archer D7's two multifunction USB 2.0 ports allow you to share your printer with multiple computers and devices on your network, or share files and media via an FTP server at home or away from home. You can do it.
Interchangeable LAN/WAN Port:
Archer D7 supports ADSL and Ethernet WAN connections, providing the flexibility you need to get the most out of your Internet connection. The ADSL port supports ADSL connections over standard telephone cables, and the LAN / WAN port allows the Archer D7 to accept connections from fiber / cable modems using Ethernet cables.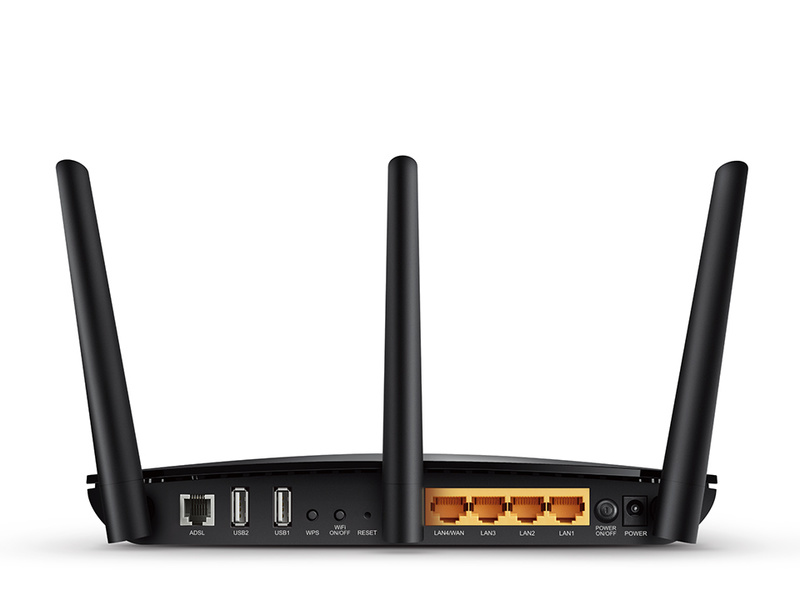 Guest Network:
Guest Network Access provides another secure Wi-Fi access for guests using your home or small office network.
Parental Control:
Parental controls allow parents or administrators to set access control policies for their children or employees.
Easy To Use :
Easily connect to the Internet with advanced configuration tools and intelligent auto-discovery that automatically detects connection types. Archer D7 supports IPv6, the next-generation Internet protocol, to help protect future networks.
IPV6 Supported:
Archer D7 supports IPv6 and Next generation Internet protocol helps you To protect the network in the future.