Toshiba
Toshiba, P300, 1TB, Internal, Sata, Hard Disk,
EMEA Region, Toshiba Storage Solutions – The 3.5-inch P300 Desktop PC Hard Drive delivers a high performance for professionals. With its dual-stage actuator, you can count on smooth, responsive computing. What's more, your data and media is secured with a ramp loading design, as well as a shock sensor. The P300 is available in capacities up to 6 TB.
POWERFUL STORAGE:
The P300 is ideal for graphic designers and creative professionals who require high performance. Available with up to 6TB of storage capacity, high read / write speeds, and a secure design.
PERFORMANCE ALONGSIDE RELIABILITY:
Available in 2TB to 6TB models, the P300 dual stage trigger improves positioning accuracy by eliminating the effects of vibration on head alignment. This design allows for more accurate and faster reads and writes, as well as immediate access to the data.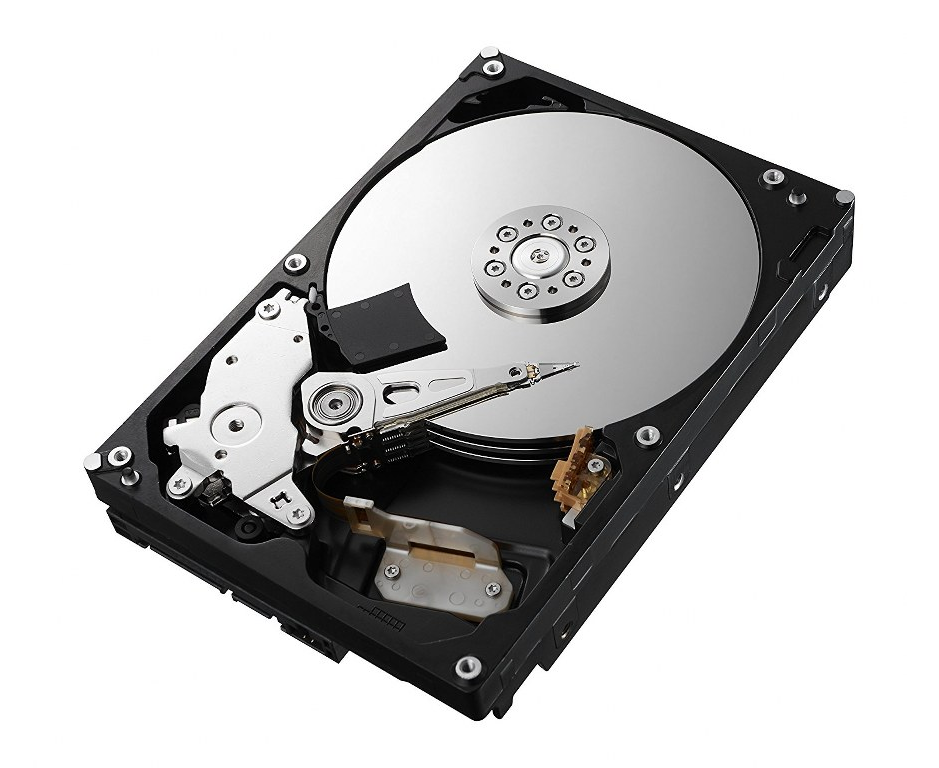 ENHANCED ACCESS PERFORMANCE:
The performance of read / write data access sequences has been improved by innovative technology that reduces head movement and disk rotation. The improved data access sequence helps improve performance and reduce mechanical stress on the drive.
KEEP DATA SECURE:
The P300's design includes an internal impact sensor to prevent data loss. In addition, lamp mount technology means that when you move your hard drive or desktop computer, the drive slider will not touch the drive and you run the risk of wear and data loss.
BUILT TO DELIVER DESIGNED TO LAST:
Toshiba is known worldwide for 50 years of innovation, and its hard drive line is no exception. Designed for high capacity and excellent performance, you can be sure that Toshiba's hard drive expertise is working in your storage system.
Specifications:
Form factor

3.5-inch

Interface

SATA 6.0 Gbit/s)

Advanced Format (AF)

Yes

RoHS compatible

Yes

Halogen Free Yes
Shock Sensor

Yes

Recording Technology

CMR (500GB- 3TB): HDWD130EZSTA, HDWD130UZSVA, HDWD120EZSTA, HDWD120UZSVA, HDWD110EZSTA, HDWD110UZSVA HDWD105UZSVA,

SMR (2 TB-6 TB): HDWD260UZSVA, HDWD240UZSVA, HDWD220UZSVA, HDWD320UZSVA, HDWD260EZSTA, HDWD240EZSTA, HDWD220EZSTA, HDWD320EZSTA

Performance
Rotational speed

5,400 rpm (2TB - 6 TB SMR) 7,200 rpm (500 GB - 3 TB CMR, 2 TB SMR HDWD320)

Buffer size

256 MB (2 TB SMR HDWD320), 128 MB (2TB - 6 TB SMR), 64 MB (500 GB - 3 TB CMR)

Native Command Queing (NCQ)

supported

Reliability
Unrecoverable error rate

1 per 10E14 bits read

6.40 W typ. (500 GB, 1 TB)

Consumption – Read/Write
Supply voltage
5VDC (±5%) / 12VDC (±10%)