Team Group T.Froce
Delta RGB 16GB DDR5 CL38 6000MHZ Ram

The T-FORCE DELTA RGB 16GB DDR5 CL38 is not just a memory module; it's a visual spectacle that redefines the gaming experience. With its RGB Colors and 120° Ultra-Wide Lighting, this memory module takes inspiration from stealth aircraft, offering a refreshing visual experience. The clean geometric silhouette, reminiscent of its DDR4 predecessor, adds a touch of sophistication to any gaming rig.
Overclocking Made Effortless with Intel XMP3.0 Support:
Unlock the full potential of your system with the T.Force DELTA RGB DDR5, designed to support Intel XMP3.0 for One-Click Overclocking. Experience ultra-fast overclocking speeds at the click of a button, providing enthusiasts and gamers alike with a seamless way to enhance performance. This memory module brings power and speed to your fingertips.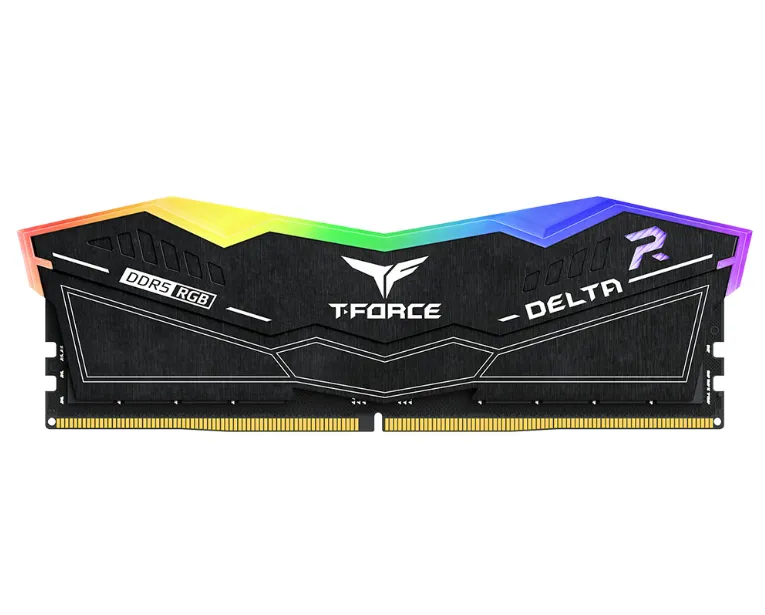 Enhanced Cooling for Optimal Performance:
Stay cool under pressure with the Strengthened PMIC Cooling Design of the DELTA RGB DDR5 RAM. Featuring professional thermally conductive silicon and a reinforced PMIC cooling design, this memory module ensures effective, stable PMIC operations. The result? A reliable and efficient cooling solution that keeps your system performing at its best.
On-Die ECC for Uncompromised System Stability:
When it comes to stability, the Team Group DELTA RGB DDR5 has you covered. The on-die ECC support provides error correction and detection, guaranteeing that system stability remains uncompromised even as you push for peak performance. This memory module brings a new level of reliability to your gaming setup.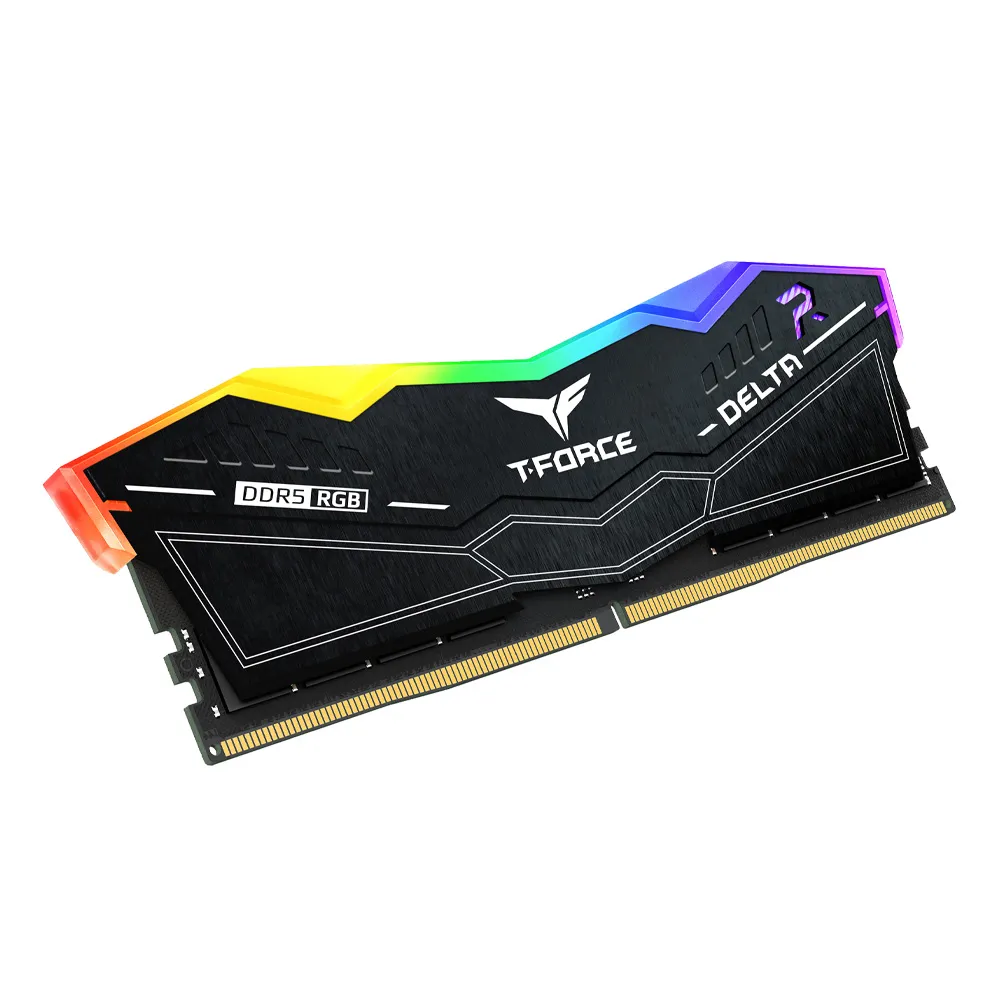 Efficient Power Management for Uninterrupted Gaming:
Equipped with Power Management ICs (PMIC), the DELTA RGB DDR5 minimizes noise interference and ensures stable, efficient power distribution across all components. Experience fast, reliable power supply that enhances the overall performance of your system, keeping you in the game without interruptions.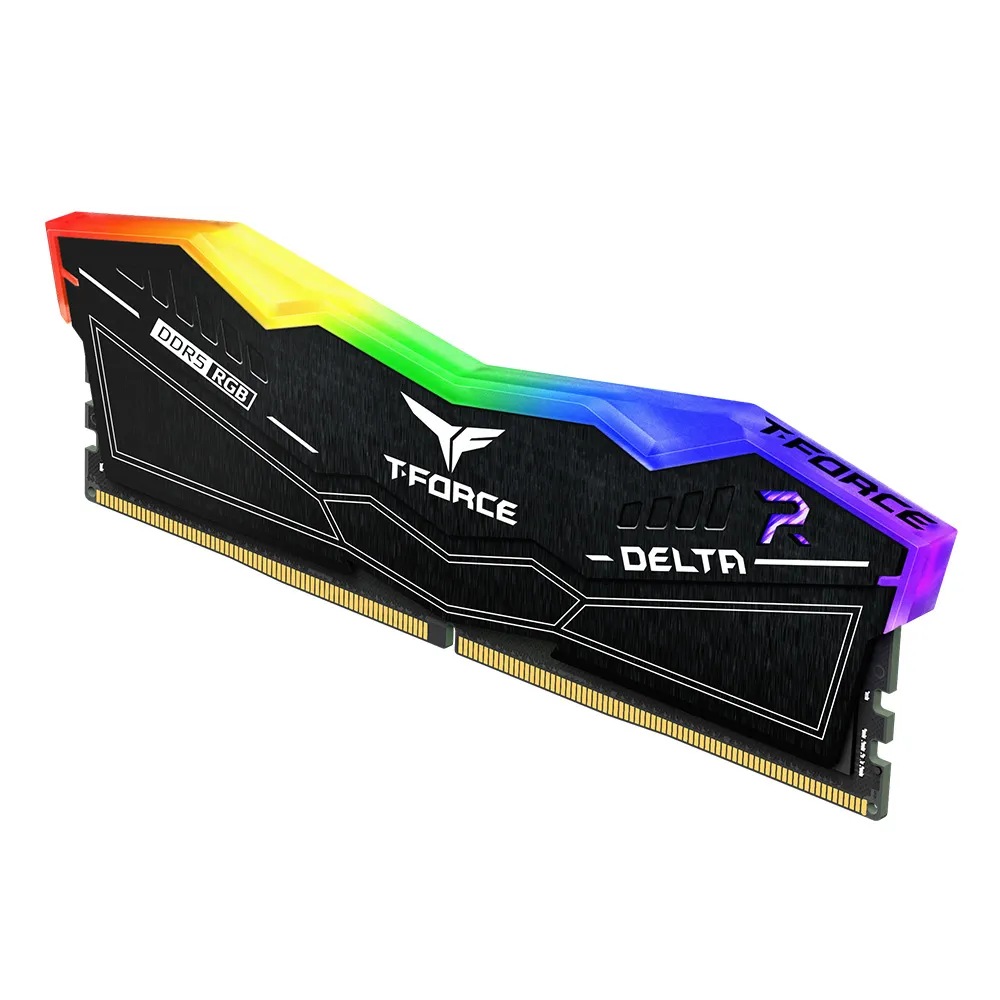 High-Quality ICs for Unmatched Stability and Reliability:
TEAMGROUP's commitment to quality shines through in the DELTA RGB DDR5. Rigorously tested for compatibility and reliability, this memory module features high-quality ICs carefully selected to deliver stability and compatibility. Elevate your gaming experience with memory you can rely on.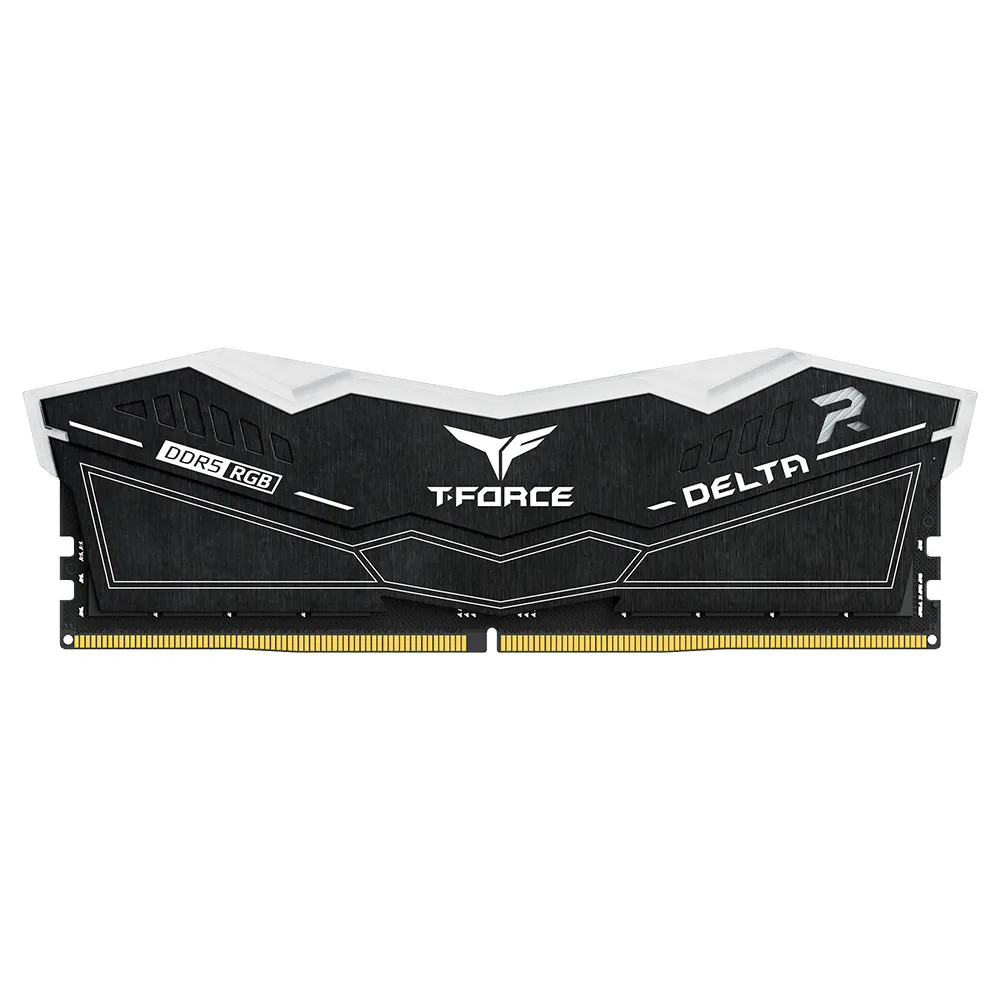 Personalize Your Lighting Experience with Smart RGB IC Controllers:
Take control of your system's aesthetics with the Smart RGB IC Controller of the T-FORCE DELTA RGB DDR5. Compatible with popular lighting effect software such as ASUS Aura Sync, GIGABYTE RGB Fusion 2.0, MSI Mystic Light Sync, ASROCK-Polychrome Sync, and BIOSTAR Advanced VIVID LED DJ, this memory module allows gamers to design their own lighting effects. Create a stunning RGB system that reflects your unique style.