Keyboard
Easy-Switch Technology (Multi-device pairing)
No
Palm Rest for added comfort
Yes
Standard
KL5000
Gaming Keyboard
This is a high-quality class A keyboard designed for the European market with LED gaming lights, super silent and comfortable typing experience, and 10 practical multimedia hotkeys. The cable is shielded and made of strong copper, with a length of 1.8 meters, and it works with a USB plug. It is a full-sized keyboard with a high-low key design and has mechanical properties that include an operating load of key cap with a maximum load of 52 ± 7g and a total stroke of 3.6 +/- 0.2mm. The key has a minimum resilience of 15g for the key drawing force and 1.2Kg. It has been tested for more than 5 million times under the DC 5V 0.1mA working condition at the speed of 4 times per second. The keyboard has a certification of FCC and CE and has a dimension of (L) 467.89mm (W) 221.7mm (H) 36mm, with a weight of 707±5g. The power supply for the keyboard is +5V+/-0.5V with a working current of <100mA MAX. The outer diameter of the cable is 11600 ± 0.1 mm, and the diameter of the cable is 0.30 mm, with a USB 4-Pin Interface. The cable flexing test swing times are more than 2000 times with a weight of 200g, angle of ±60 degrees, and speed of 30 times/min.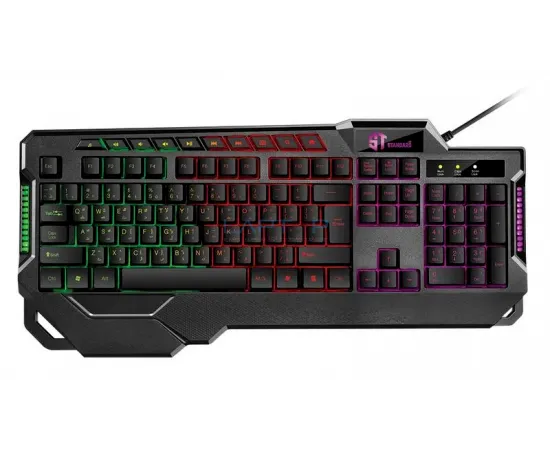 The Standard KL5000 Gaming Keyboard is a keyboard designed specifically for gaming. It features a standard 104-key layout with blue LED backlighting and a palm rest for added comfort during extended gaming sessions.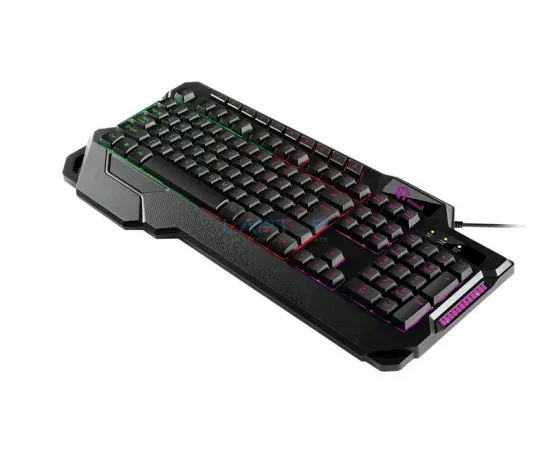 The keyboard also has a number of additional features that make it ideal for gaming, including anti-ghosting technology that allows for multiple key presses at once without any lag or input errors. It also has dedicated media control keys for easy access to music and video playback, as well as a game mode key that disables the Windows key to prevent accidental tabbing out of games.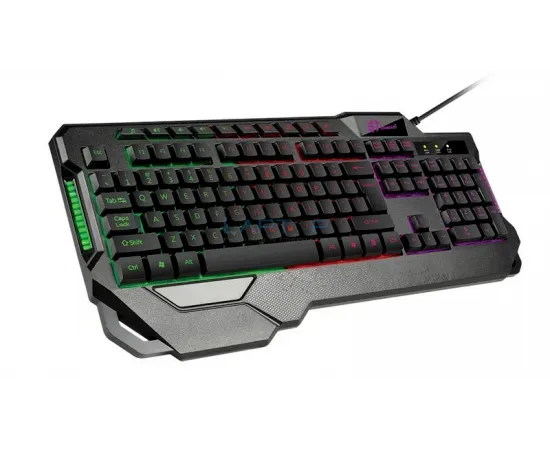 The Standard KL5000 Gaming Keyboard connects to a computer via a USB cable and is compatible with Windows and Mac operating systems. It is also relatively affordable, making it a great option for gamers who want a high-quality keyboard without breaking the bank.