Keyboard
Easy-Switch Technology (Multi-device pairing)
No
Palm Rest for added comfort
Yes
Standard KL3000
Gaming Keyboard
The Standard KL3000 is a high-quality class A gaming keyboard with LED lights for an enhanced gaming experience. It offers a super silent and comfortable typing experience, making it ideal for prolonged use. The keyboard also features 10 practical multimedia hotkeys for easy access to various functions. It comes with a 1.8M cable shield and strong copper for durability, and can be easily connected to a computer using a USB plug. The full-size keyboard has a powerful and reliable design with a high-low key layout.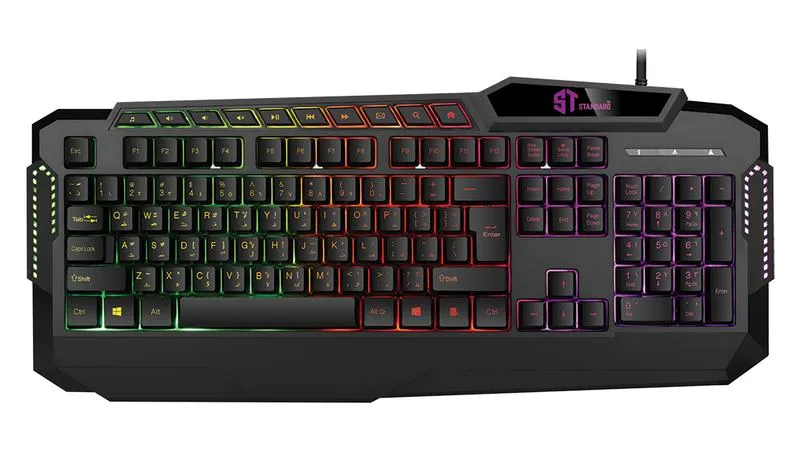 The Standard KL3000 Gaming Keyboard has mechanical properties that enhance its functionality. The key caps have a maximum operating load of 52 ± 7g, and special keys are equipped with stabilizer bars. The total stroke for the keys is 3.6 +/- 0.2mm, and the minimum resilience of the keys is 15g drawing force and 1.2Kg. The keyboard has been tested more than 5 million times at a speed of 4 times per second under DC 5V 0.1mA working condition, ensuring its reliability and durability.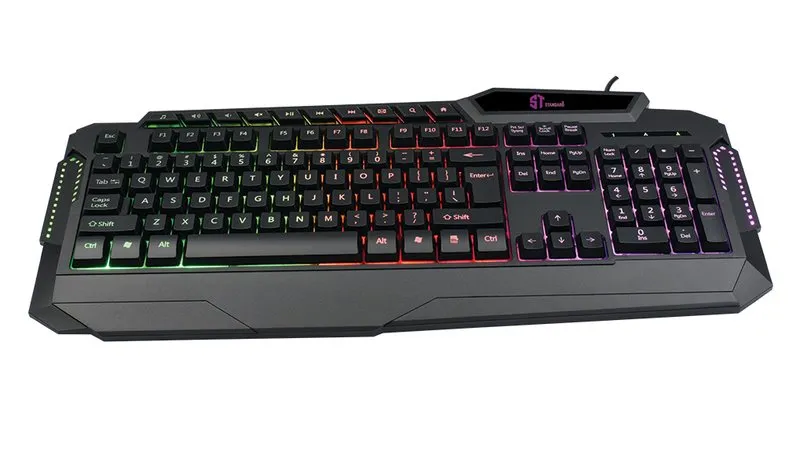 The Standard KL3000 Gaming Keyboard can be operated within a temperature range of 0°C to +40°C, and it can be safely stored within a temperature range of -20°C to +60°C. The keyboard provides a tactile response with no discomfort or unpleasant feeling when any part of the key is pressed at a speed of 4 times per second. The materials used in the keyboard's construction are certified by FCC and CE, ensuring their quality and safety. The keyboard has a size of (L) 485mm x (W) 210mm x (H) 32mm and weighs 805 ± 5 g, making it a comfortable and convenient device to use.