Point Of Sale Spec
RS-232/Parallel/USB/WIFI/Ethernet
AC100 – 240V±10% (include); DC 24V, 2A
Find similar
SPRT
SP-POS88VMF
Receipt, Printer,
Receipt printer designed to print on paper 80 mm wide. It has a high printing speed - 250 mm/sec, which allows it to be used in places where a large number of checks are needed. An auto cutter is installed, which makes using the printer comfortable, without the need to manually tear off printed receipts. This receipt printer can be connected to a computer using the following interfaces: USB, RS-232, LPT, Ethernet.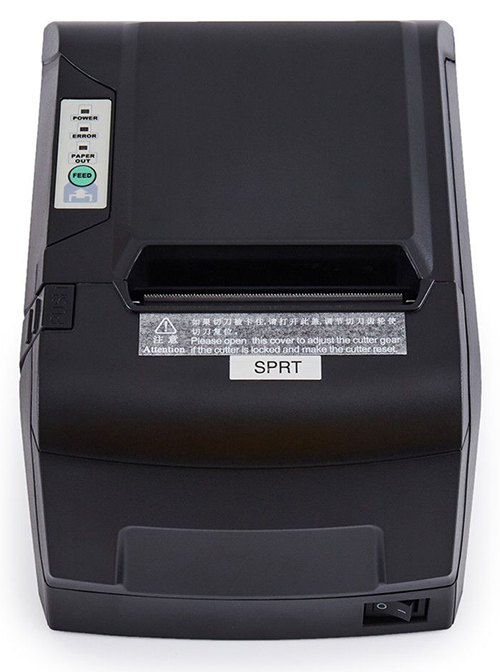 the fastest (250 mm/sec.) and quiet printer in its line, has an increased resource of thermal head and auto cutter. Ideal for use at cash registers in supermarkets, cafes, hotels, etc. together with a computer or specialized trading terminals. Suitable for printing images and barcodes.
Syncotech SP POS88V Printer Features : new model of thermal line printers; compact, reliable, size width: 79.5 ± 0.5 mm; high printing speed and low noise level, 250 mm/s; ease of use; print width: 72mm.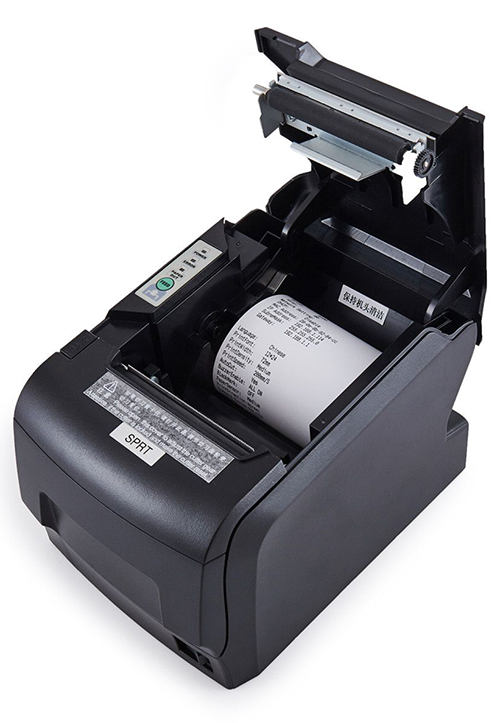 Scope of POS88V receipt printer: restaurants, department stores, convenience stores, supermarket, cafes...etc. POS88V USB receipt printer is designed to print sales receipts, orders, invoices and other non-fiscal documents. It is used in the hotel, restaurant business, as well as in the service sector. Reliable, easy-to-use, high-speed devices with the ability to print graphics and barcodes, as well as automatic paper cutting.
Specification:
Type desktop
Maximum number of characters per line 42/48
Maximum print speed 250 mm / s
Peculiarities paper end sensor
Source of power from the network 220V
Interfaces USB
Power consumption 50 W.
Dimensions
The weight 2.6
Type of seal thermal printing
Operating Humidity 85%
Dimensions 151 x 200 x 140 mm
Country of manufacture China
Warranty, months 12
Font size A: 12 x 24 dots
Consumable Width 80 mm
Consumable Diameter 80 mm
Pruning is waiting complete
Adapter / power supply external
Ability to connect a cash drawer 1 box
Support for barcode printing UPC-AUPC-CEAN-13EAN-8CODE39ITFCODEBARCODE93CODE128, 2D:PDF417,QR CODE, DATA matrix
Operating system Win9X; WinME; Win2000; WinNT; WinXP; WinVista; Win7
Storage temperature from -20 to +60 ° C