SPRT POS891UED
Network receipt printer
The POS891UED printer is a new type of thermal printer with high speed printing, low noise, high reliability, excellent print quality and unwanted ribbons to avoid disruption during regular maintenance.
Small size easy:
POS891UED Printer: Small size, easy operation, advanced application. Especially suitable for commercial cash register, PC-POS, bankPOS, and all kinds of receipt printing.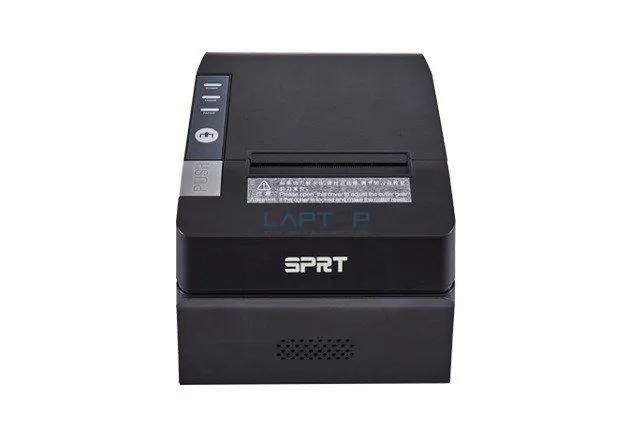 The SPRT POS-891UED Network Receipt Printer is a high-quality thermal line printer designed specifically for receipt printing in various retail and hospitality environments. With its reliable performance and versatile features, it offers efficient and professional printing solutions.
Utilizing thermal line printing method, this printer ensures fast and clear printing results. It has a resolution of 8 dots per mm, allowing for crisp and readable text and graphics on receipts. The maximum printing speed of 200 mm/s enables swift transaction processing, enhancing customer satisfaction and reducing waiting times.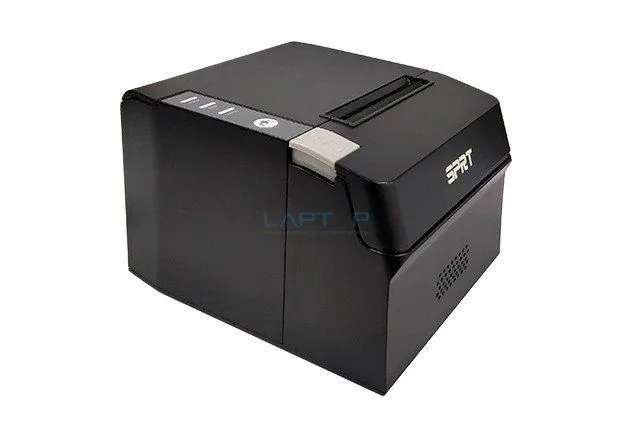 The printer offers an effective printing width of 72 mm, accommodating standard receipt sizes. It supports different paper types, including normal thermal paper and blackmark paper. The paper width is precisely controlled at 79.5±0.5 mm, and the maximum paper size supported is 80 mm×Ø80 mm. The paper thickness ranges from 0.06 mm to 0.08 mm, ensuring durability and longevity.
The SPRT POS-891UED features drop-in easy paper loading, making it effortless to reload paper rolls. This user-friendly design promotes efficiency and reduces downtime during busy business operations. The printer also supports multiple print fonts,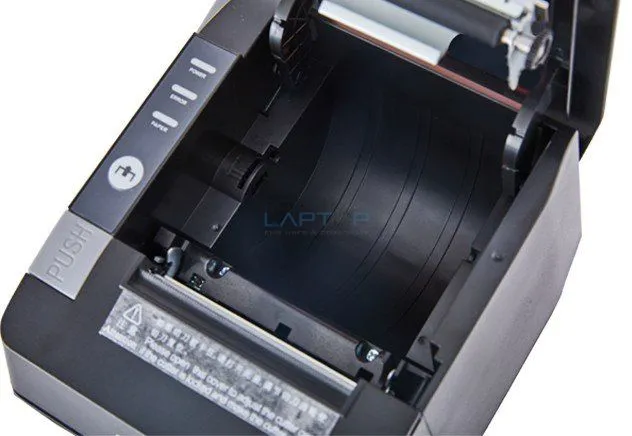 With an extensive barcode support, the printer can generate various 1D barcodes such as UPC-A, UPC-E, EAN-13, EAN-8, CODE39, ITF25, CODABAR, CODE93, and CODE128. It also supports 2D barcodes like PDF417, QRCODE, and Data Matrix. This barcode capability ensures compatibility with a wide range of applications and simplifies product identification and tracking.
The printer offers flexible connectivity options, including USB and USB+Ethernet interfaces. This allows seamless integration with various point-of-sale (POS) systems and enables easy setup in networked environments. It also features a cash drawer port with a 6-PIN RJ-11 socket, providing convenient connectivity for cash drawer peripherals.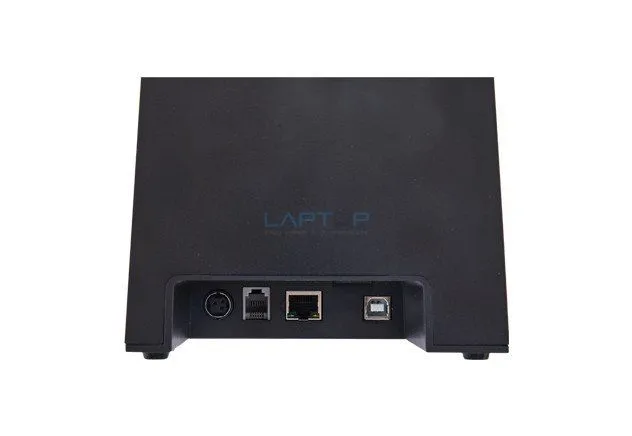 Operating within a temperature range of 5 to 50℃ and a humidity range of 10 to 80%, this printer is suitable for diverse working environments. It maintains reliable performance in both moderate and challenging conditions. For storage, it can withstand temperatures from -20 to 60℃ with a humidity range of 10 to 90%.
The SPRT POS-891UED Network Receipt Printer is powered by a DC24V±10%, 2A power supply, ensuring stable and consistent operation. Its efficient power management helps reduce energy consumption and overall running costs.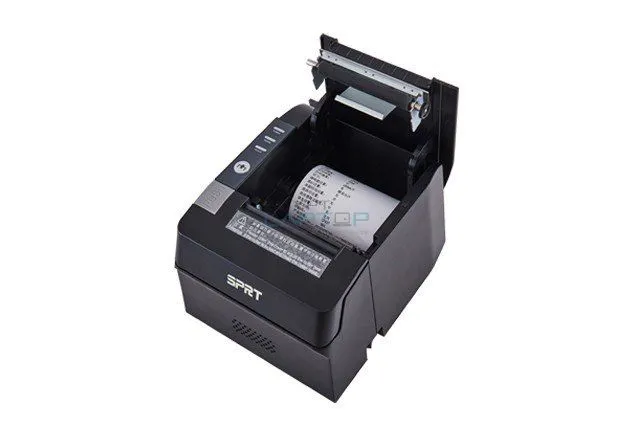 In summary, the SPRT POS-891UED Network Receipt Printer offers high-speed, reliable, and versatile receipt printing solutions. With its advanced features, user-friendly design, and wide compatibility, it is an ideal choice for businesses seeking efficient and professional receipt printing capabilities.