Seagate
1TB, Sata, PC, Internal, Hard Disk,
Professional:
SC685P uses a reversible USB-C connector. There are no ups and downs like traditional USB connectors. No speculation, just like the first time, always pin it. With a z height of 7mm, the bulky acanthopterig's professional-grade 2.5-inch drive can be replaced with a thin, proportional laptop or similar small nasty system.
High Performance:
The bulky 2.5-inch professional Acanthopterygian drive with a z-height of 7mm is an upgrade to a thin and comfortable laptop or similar small nasty system.
1TB Hard Disk:
The 7200 cycle drive is available with a capacity of up to 1TB and has a transfer rate of up to 160MB / sec for high speed file transfers.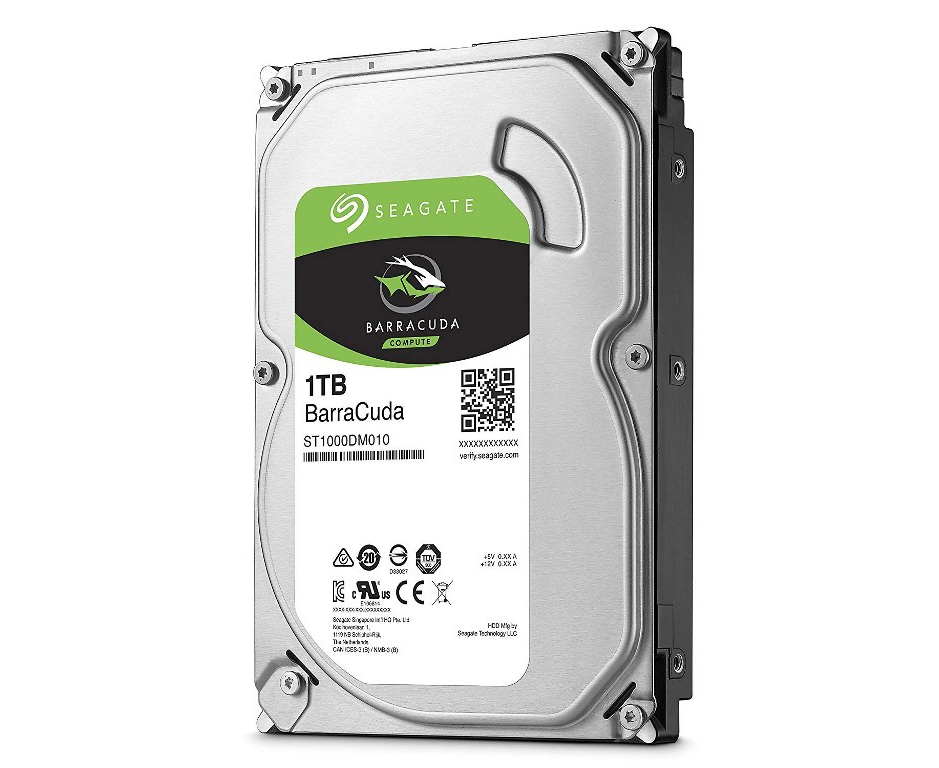 Intel NVM Performance:
Hard disk capacity. SSD location.
BarraCuda drives offer the expected functionality and Intel Optane ™ memory, which could be an innovative class of persistent memory. SSD-like performance and response Huge capacity 2x standard engine speeds for loads and load applications 1 Availability without concessions
GO-TO Source Or Desktops And Mobile Computers:
Rapidly diversified. Reliable. The Acanthopterygian range is ideal for desktop and laptop computers. Take advantage of industry-leading features and fast loading that are expected for games and serious workloads.