U.P.S Specifications
16.51 x 9.246 x 30.505 cm
Schneider BVS650I
650VA/375W 230V UPS
Schneider Electric Easy UPS 1 Ph Series BVS:
For homes and small offices, Schneider Electric is introducing a new class of UPS designed for basic power protection needs, even in the most unstable power conditions, with the introduction of the Easy UPS 1 Ph BVS series. increase. The Easy UPS 1 Ph BVS series is a versatile, high quality UPS designed for intermittent power applications.
The Schneider Electric Easy UPS 1 Ph BVS series is a general purpose UPS designed to operate in unstable power conditions and deliver the quality that millions of people around the world rely on.

Flexible design for high and low power devices:
It can power low-power devices such as modems, routers, and VOIP, as well as high-power devices such as computers and game consoles.
Stay connected for hours, not minutes:
Stay connected to the internet by safely powering your home router or modem, even when your computer or other powerful device is turned off.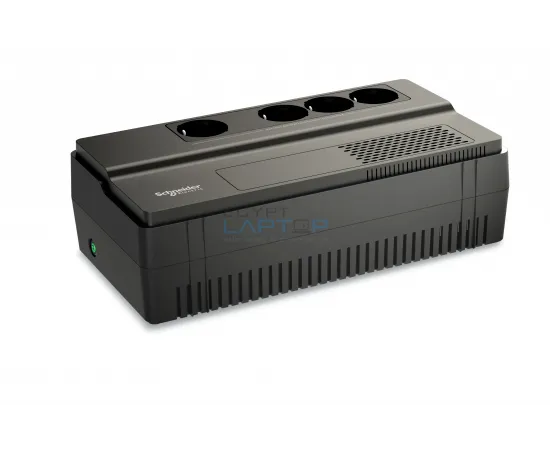 Automatic voltage regulation (AVR)
Corrects a sudden drop in voltage or a sudden rise in voltage to a safe level. This is especially important in areas with weak power. It also extends battery life by compensating for DC voltage fluctuations without wasting battery power.
Reliable surge protection:
Protects your valuable electronic devices against damaging lightning, surges and spikes.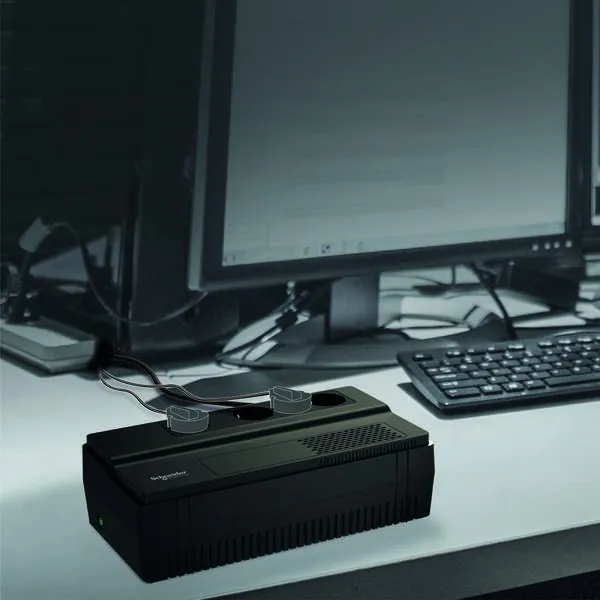 Wall mounting sockets:
Keyhole sockets for mounting the Schneider BVS650I UPS in structured wiring closets, behind desks, in basements, and garages