Schneider SRVS240BP-9A
Easy 1 Ph On-Line SRVS 240V Battery Pack
The Schneider SRVS240BP-9A Easy 1 Ph On-Line SRVS 240V Battery Pack is a lead-acid battery pack that comes in a black color. It has dimensions of 36.8 cm in height, 19 cm in width, and 48.5 cm in depth. The net weight of the battery pack is 60 kg. This battery pack is not suitable for rack-mounting and does not offer USB compatibility.
Designed specifically for use with a 240V electrical system, the Schneider SRVS240BP-9A serves as a reliable backup power solution for electronic equipment during power outages or disruptions. It functions as an online battery pack, ensuring continuous power supply.
Aside from its backup power capabilities, the SRVS240BP-9A incorporates various features to enhance battery reliability and durability. It includes automatic voltage regulation to safeguard against voltage fluctuations and conducts regular self-tests to verify the battery's operational status and its ability to provide reliable backup power when needed.
the Schneider SRVS240BP-9A is a dependable and user-friendly battery pack that safeguards critical electronic devices by offering backup power in situations where the regular electrical supply is interrupted.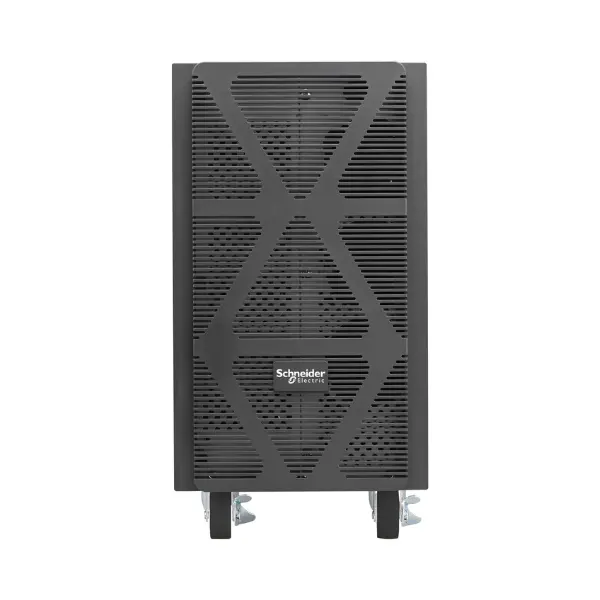 In terms of conformance, the battery pack has certifications such as CE, UKCA, EAC, and complies with the EN/IEC 62040-1 standard.
For environmental conditions, the battery pack can operate within an ambient air temperature range of 0 to 40 °C. The relative humidity should be within 0 to 95% non-condensing. It can operate at altitudes up to 3000 m. For storage, the ambient air temperature range is -15 to 40 °C, with a relative humidity of 0 to 95% non-condensing. The storage altitude can be up to 15000 m.
The battery pack consists of 20 battery blocks per string . The battery voltage is 240 V.
In terms of packaging, it is a single unit (PCE) with dimensions of 46 cm (height), 29 cm (width), and 57 cm (length). The weight of the package is 63 kg.
Features:
9 Ah Battery capacity
240 V Battery voltage
Floor-standing Mounting mode
-15…40 °C ambient air temperature
2 Year warranty included battery