U.P.S Specifications
Multi-function LCD status and control console
CD with software , USB cable , User Manual, RS232 cable
Schneider SRVS1KI
1Ph on-line SRVS 1000VA/800W 230V Easy Ups
Schneider Electric Easy UPS 1Ph Online 1kVA:
Schneider Electric presents the SRVS1KI, a 1Ph online UPS model from their Easy UPS 1Ph Online series. With a power capacity of 1000 VA or 800 W, this UPS is specifically designed to cater to the power protection needs of small to medium businesses, ensuring reliable operation even in highly unstable power conditions. The Easy UPS 1 Ph Online by Schneider Electric is a versatile and competitively priced solution that excels in handling a wide voltage range and inconsistent power scenarios. It features three output connections in the form of IEC C13 sockets and delivers a nominal output voltage of 220/230/240 VAC.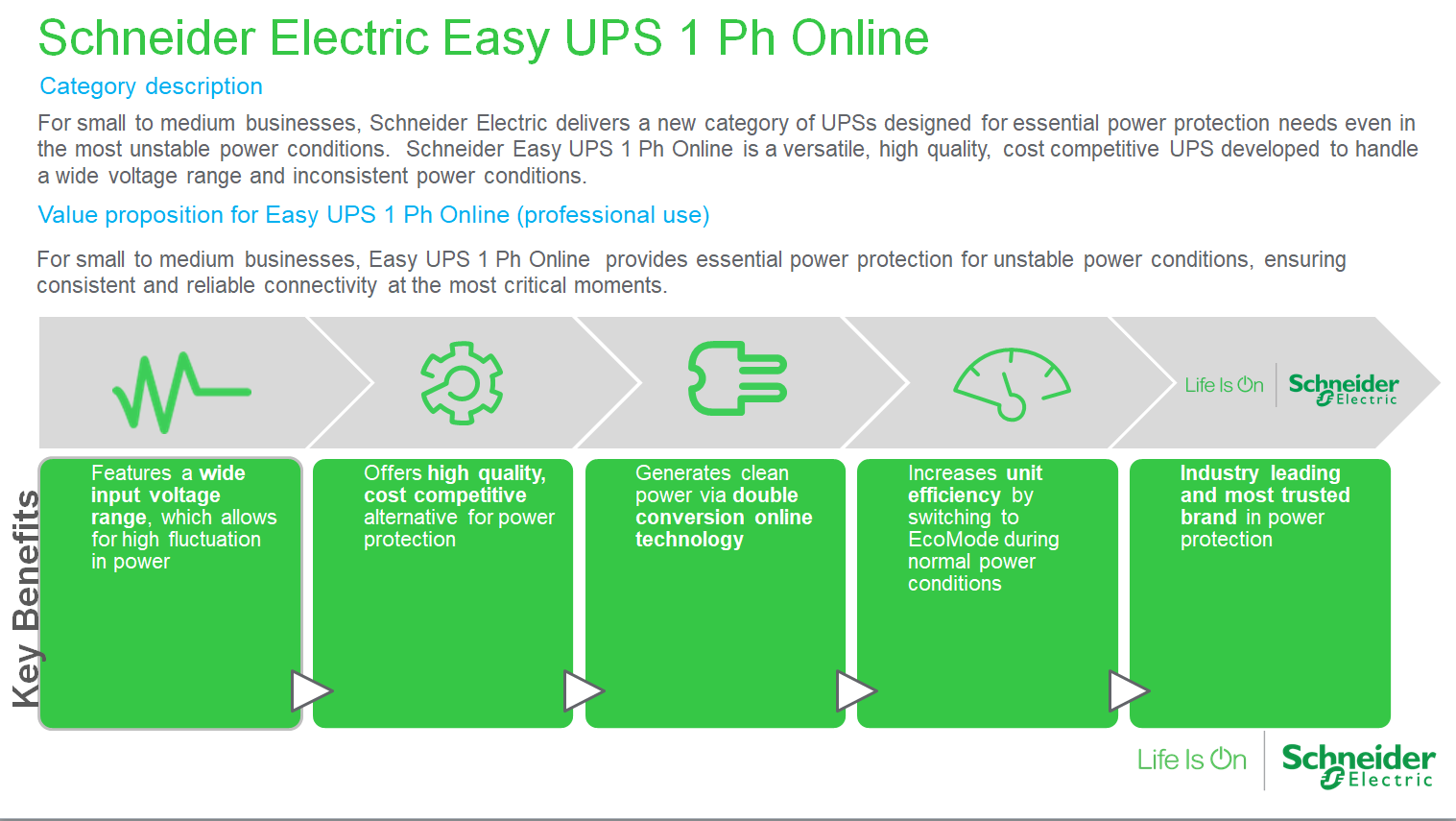 Double-conversion online topology:
Ensures the delivery of pristine power to your connected devices.
Easy to read LCD Display:
The UPS features an intuitive and user-friendly interface that provides detailed and accurate information about its status. It also offers the convenience of local configuration, allowing users to easily customize its settings according to their preferences.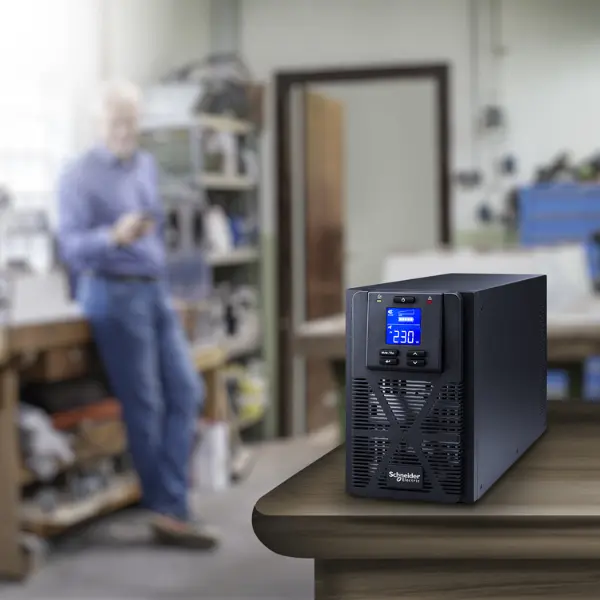 Wide Input voltage range:
With its broad input range, the UPS can handle unstable power conditions effectively. It not only reduces the transfer time to battery but also maximizes the lifespan of the battery.
Eco Mode:
The Eco Mode feature of the UPS bypasses unused electrical components during periods of stable power conditions, resulting in exceptional operating efficiency without compromising on protection.
High power factor:
The schneider UPS delivers a higher amount of real power in watts (0.8 power factor), meeting or exceeding the industry standard.
Features:
The Schneider SRVS1KI is a 1-phase on-line UPS with a capacity of 1000VA or 800W, designed for easy installation and operation. It is compatible with input voltages of 220V, 230V, and 240V, and provides output voltages within the same range. The UPS boasts a battery life of up to 10 years, ensuring long-term reliability. Additionally, the battery is covered by a 2-year warranty for added peace of mind.