Satechi ST-TCMPHS
Satechi ST-TCMPHS, Aluminium, TYPE C Mobile, Pro Hub Silver,
Unlock your new USB-C iPad's full potential with our Satechi Type-C Mobile Pro Hub. Designed specifically for iPad models with a USB-C port to conveniently access peripheral devices, wherever life may take you.
Designed for the 2018 And 2020 iPad Pro:
Features an HDMI port, USB-C PD 3.0 charging, USB 3.0 port, and a 3.5mm headphone jack, for an uncompromising mobile experience.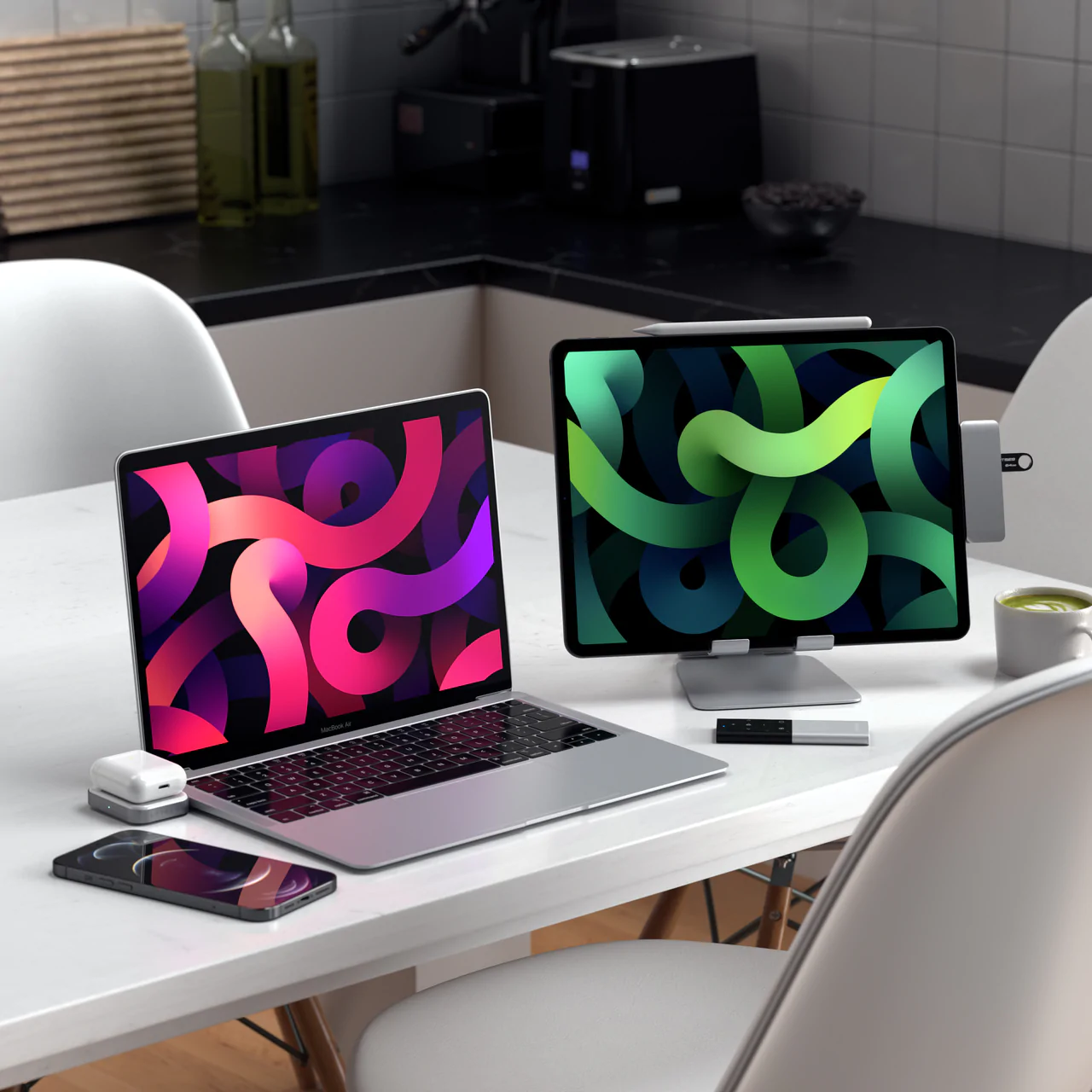 Upgraded USB-C PD Charging:
Features USB-C PD 3.0 charging to keep your 2018 & later iPad Pro powered while running high-performance applications while away from an outlet.
Stunning 4K Display. Now Portable:
Its surprisingly compact design packs a punch with a brilliant 4K HDMI display (60Hz) for seamless presentations, conference calls, and video streaming on-the-go.
Restores Your Peripherals:
Includes an 3.5mm headphone jack and an extra USB 3.0 port for connecting a USB keyboard. With its plug and play design, it is easier than ever to connect your peripherals - no additional drivers required.