Eye Saver Mode
Game Mode
AMD FreeSync.
Incredibly slim profile and stylish, contemporary design:
Super slim panel: At an incredibly slim 10 mm — as slender as a ballpoint pen — the one-piece panel is more than twice as thin as standard Samsung monitor. Simple circular stand: A simple circular stand elegantly complements the super slim display. Patterned rear panel: Horizontal patterning on the rear panel provides a stylish, contemporary finish.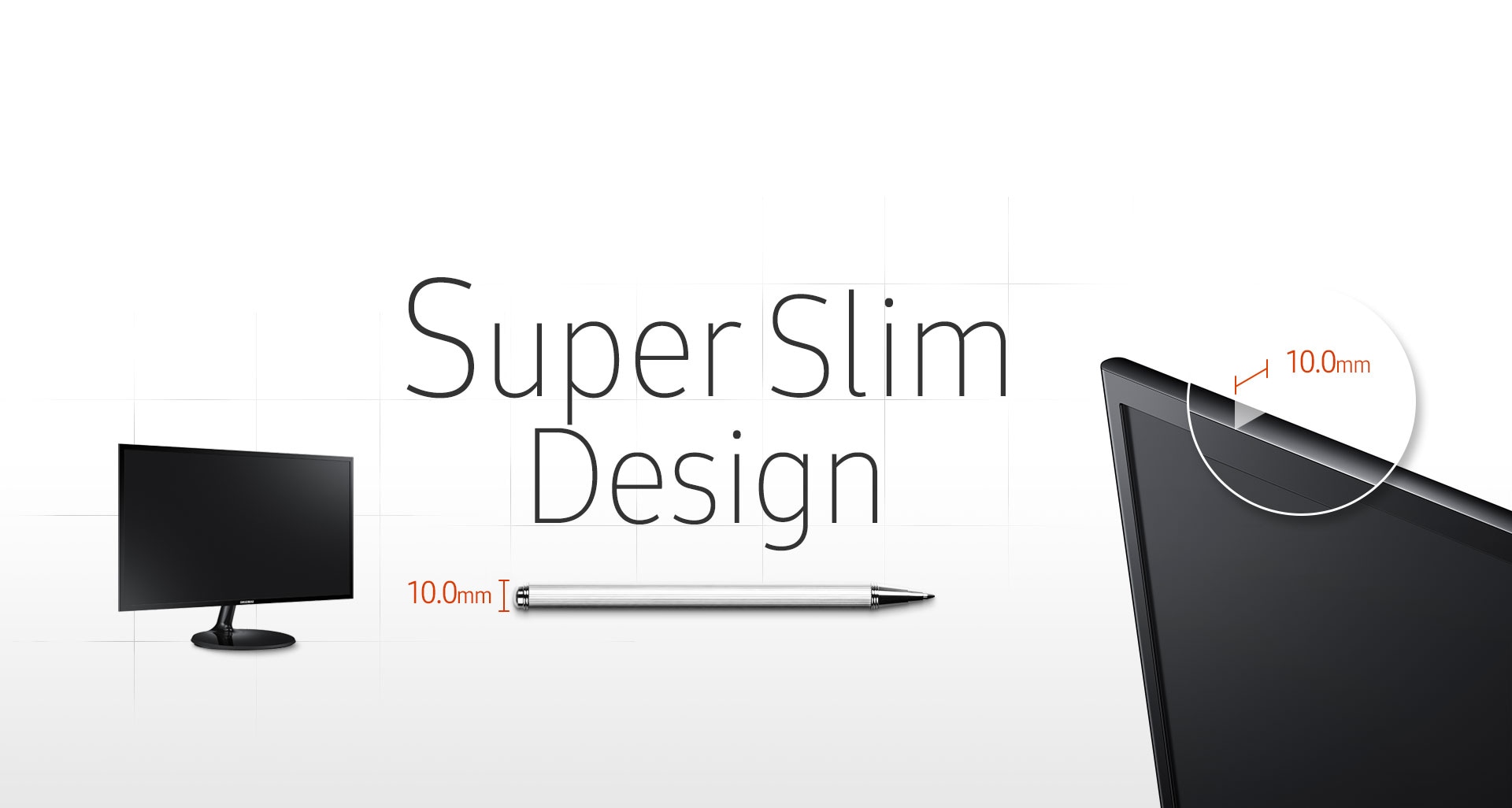 Flawlessly smooth gameplay with AMD FreeSync:
AMD FreeSync: By dynamically syncing screen refresh rate with image frame rate, AMD FreeSync minimises stutter and ensures flawlessly smooth gameplay. Game Mode: Instantly optimising screen colours and contrast for gaming, Game Mode ensures you get to see every game scene at its best.
Optimized for viewing comfort:
Eye Saver Mode: By reducing blue light emissions which stimulate the retina more than other color wavelengths Eye Saver Mode reduces eye fatigue and provides a more comfortable viewing experience. Flicker Free: Samsung's Flicker Free technology minimizes distracting screen flicker to let you work and play for longer in greater comfort.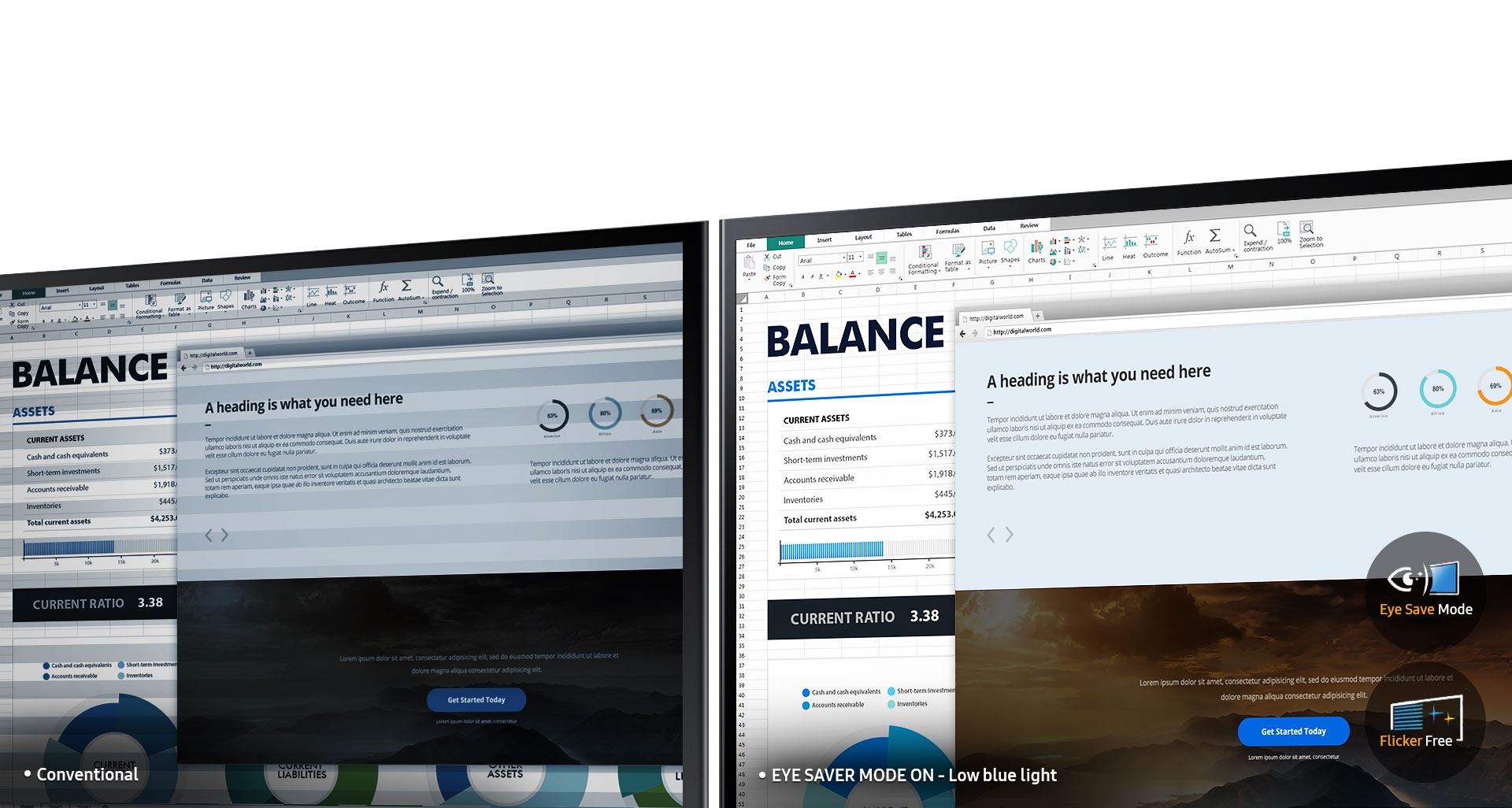 Extra-wide viewing angle for the perfect view from anywhere:
Extra-wide 178-degree viewing angle: An expanded 178-degree vertical and horizontal viewing angle ensures a clear picture from wherever you are watching, Whether sitting back to relax or gathered around with friends, the wider viewing angle means everyone enjoys the perfect view from any position.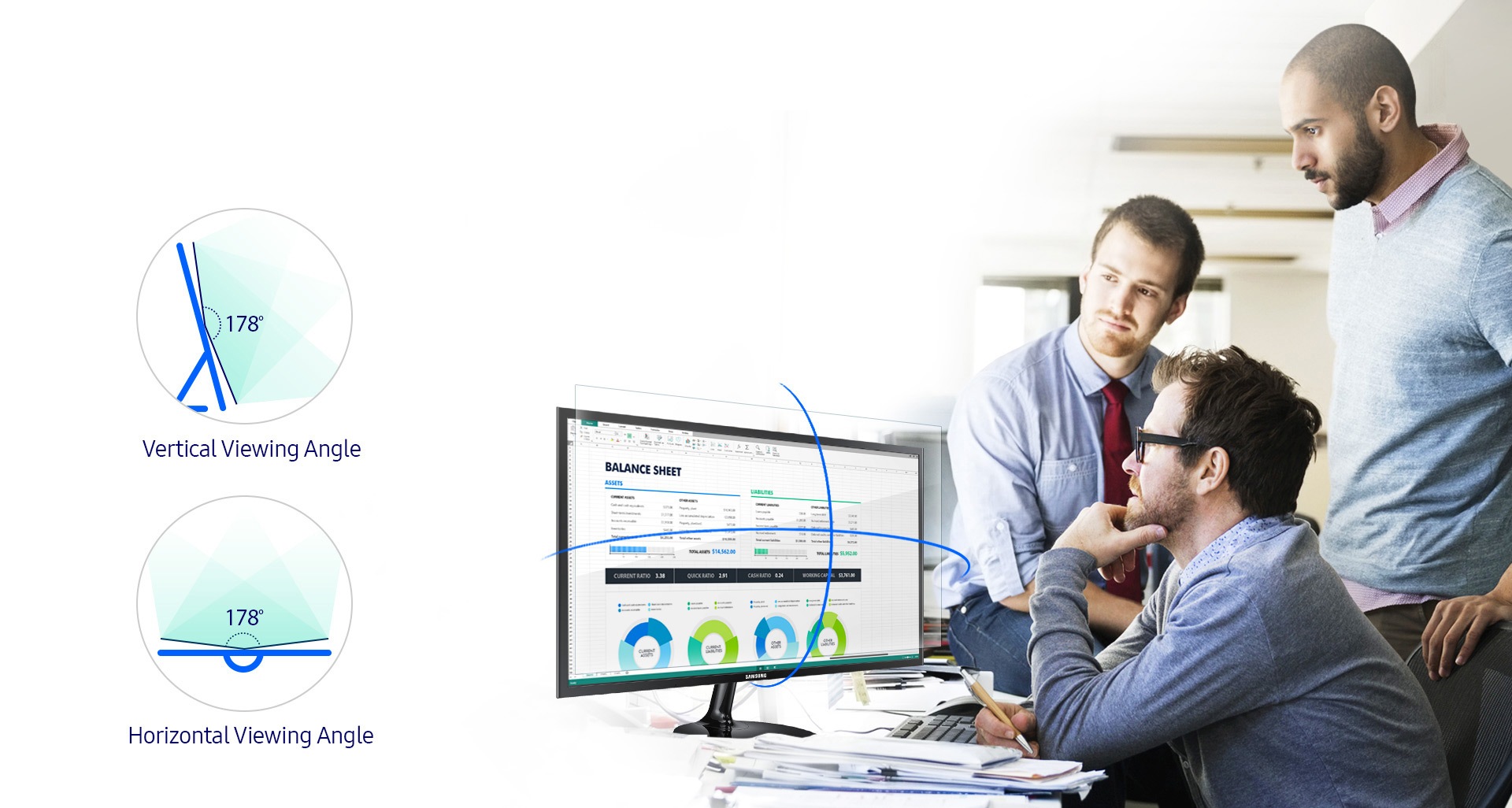 Samsung eco-saving technology reduces energy consumption and environmental impact:
On Auto setting, Samsung's eco-saving technology fluidly adjusts display brightness based on the luminescence of screen blacks to reduce energy consumption by up to 10%, Screen brightness can also be set manually to 25% or 50% of maximum.