Enjoy a better gaming experience with Game Mode

Enjoy a more comfortable viewing experience
Stay energy efficient with Eco-saving technology
Experience darker blacks with Game Mode
Instantly optimising screen colours and contrast for gaming, Game Mode ensures you get to see game scenes at their best.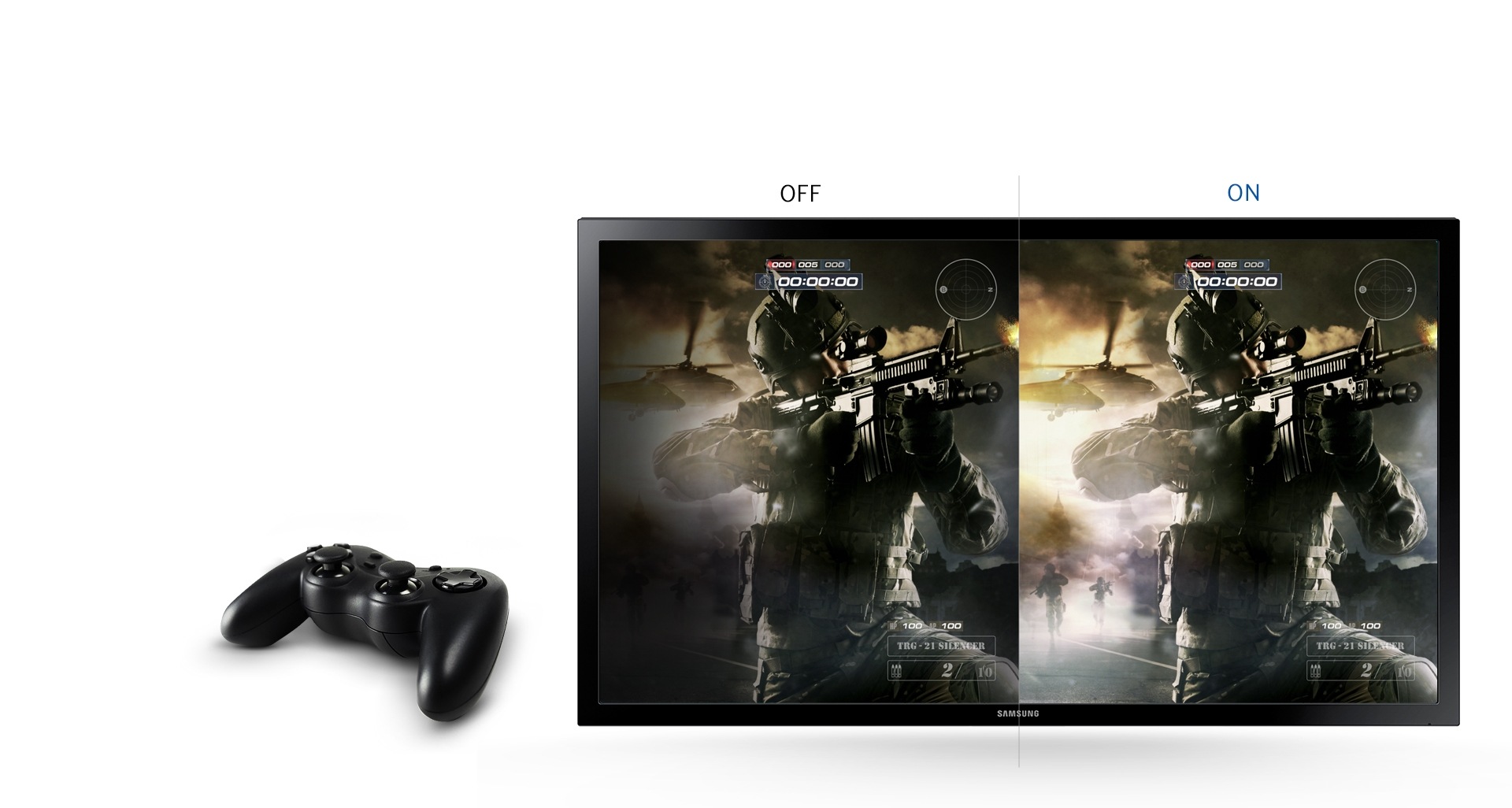 Easy on the eyes for a more comfortable viewing experience
• Eye Saver Mode: Unlike other colours emitted from screens, blue light wavelengths have a more stimulating effect on the retina, causing eye fatigue. Eye Saver Mode optimises your viewing comfort by smartly reducing blue light emissions at the touch of a button.
• Flicker Free: Flicker Free technology reduces screen flickering for a more comfortable viewing experience.
Save energy and the environment with this eco-friendly monitor
• Eco Saving Plus: Eco-saving technology reduces screen brightness for increased energy efficiency. In addition to the two standard manual settings (Minimum at 25% and Maximum at 50%), there is now a brand new Auto Setting that reduces energy up about 10%*, based on the luminescence of the screen's black sections. The screen brightness transitions fluidly while simultaneously saving energy.
• PVC Free: Monitor mechanisms and circuits are constructed without PVC** making for an eco-friendly device, lessening environmental impact. * Based on internal testing ** Some cabling contains PVC.