Monitors Features
Wireless monitor no D-Sub 1 Two no Dual-link DVI no Display port no Screen port version no Display output port no Display Out port version no Mini-Display port no HDMI port 1 HDMI version 1.4 Audio input no USB ports no USB hub
Samsung 22 Inch F22T350FHM
FHD IPS 75HZ 5ms Monitor
Comprehensive View in a Sleek Design:
Immerse yourself in a comprehensive viewing experience with the Samsung F22T350FHM 22-inch monitor. The simple yet elegant design maximizes concentration with its three-side bezel-less display, adding a modern aesthetic to any work environment. Whether you're using a single monitor or setting up a multi-monitor configuration, the screens align seamlessly for a virtually gapless display, minimizing distractions and enhancing productivity.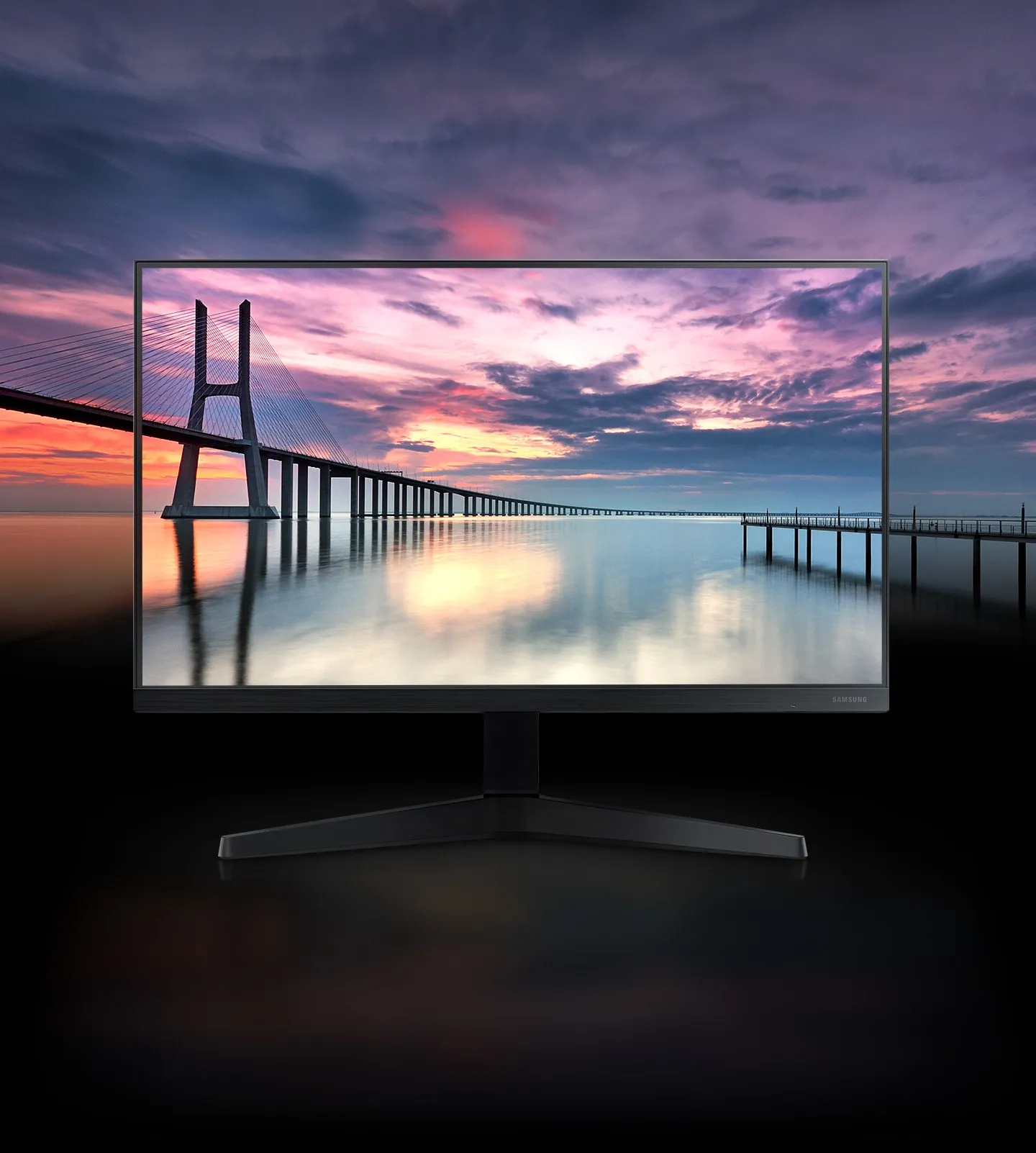 Crystal-Clear Viewing from Any Angle:
The IPS panel of this monitor ensures a vivid and multi-color experience from any angle. Enjoy color clarity across every inch of the screen, even in a widescreen format. Shadows and tones remain accurate without any washout, providing a visually stunning display that adapts to your viewing position. Say goodbye to compromised visuals and hello to a consistent and immersive viewing experience.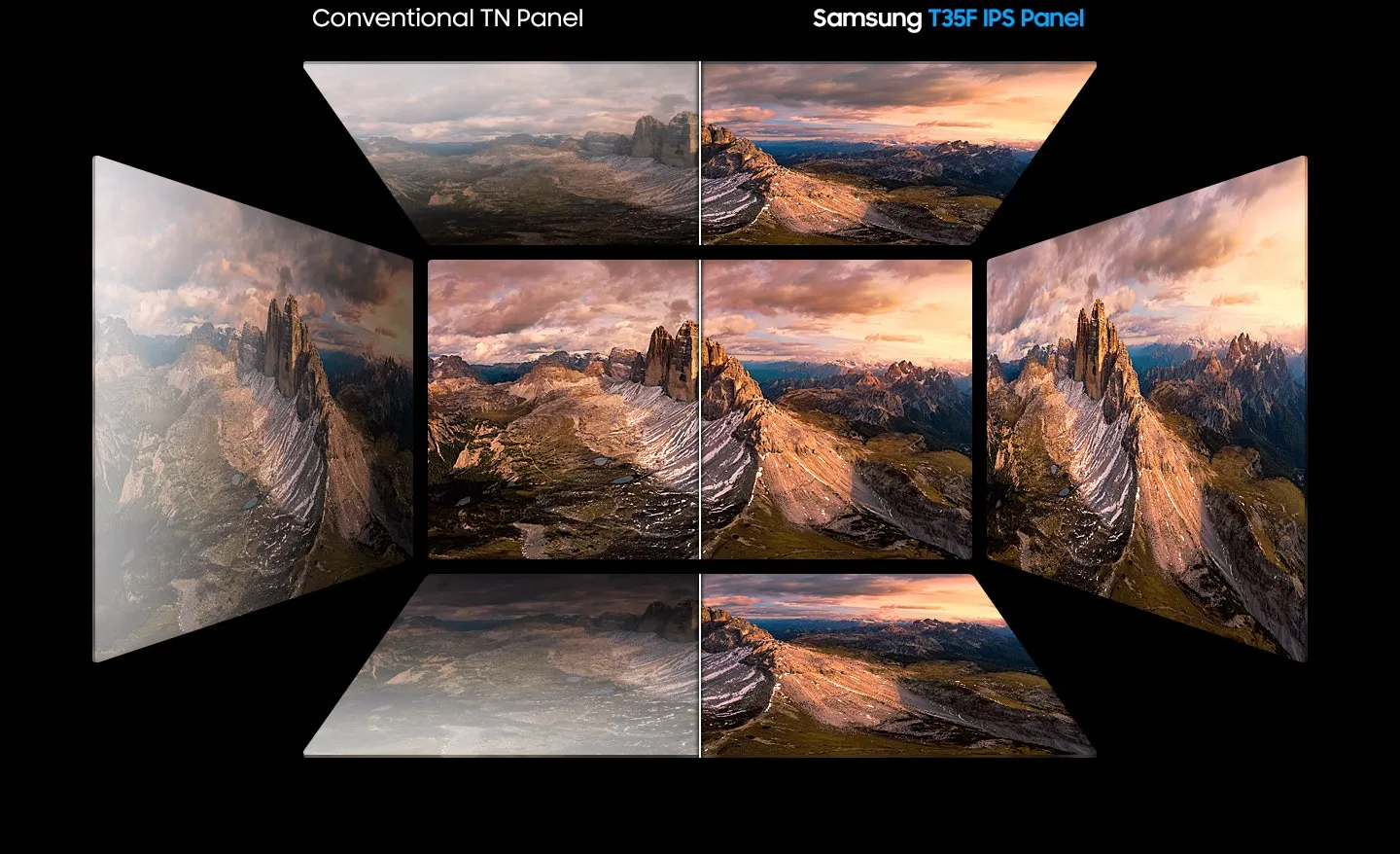 Synchronous Movement for Seamless Entertainment:
Experience super-smooth entertainment with AMD Radeon FreeSync™ technology. This feature keeps the monitor and graphics card refresh rates in perfect harmony, reducing image tearing and interruptions. Whether you're engrossed in a movie or engaming, fast scenes appear smooth and fluid, enhancing your overall viewing and gaming pleasure.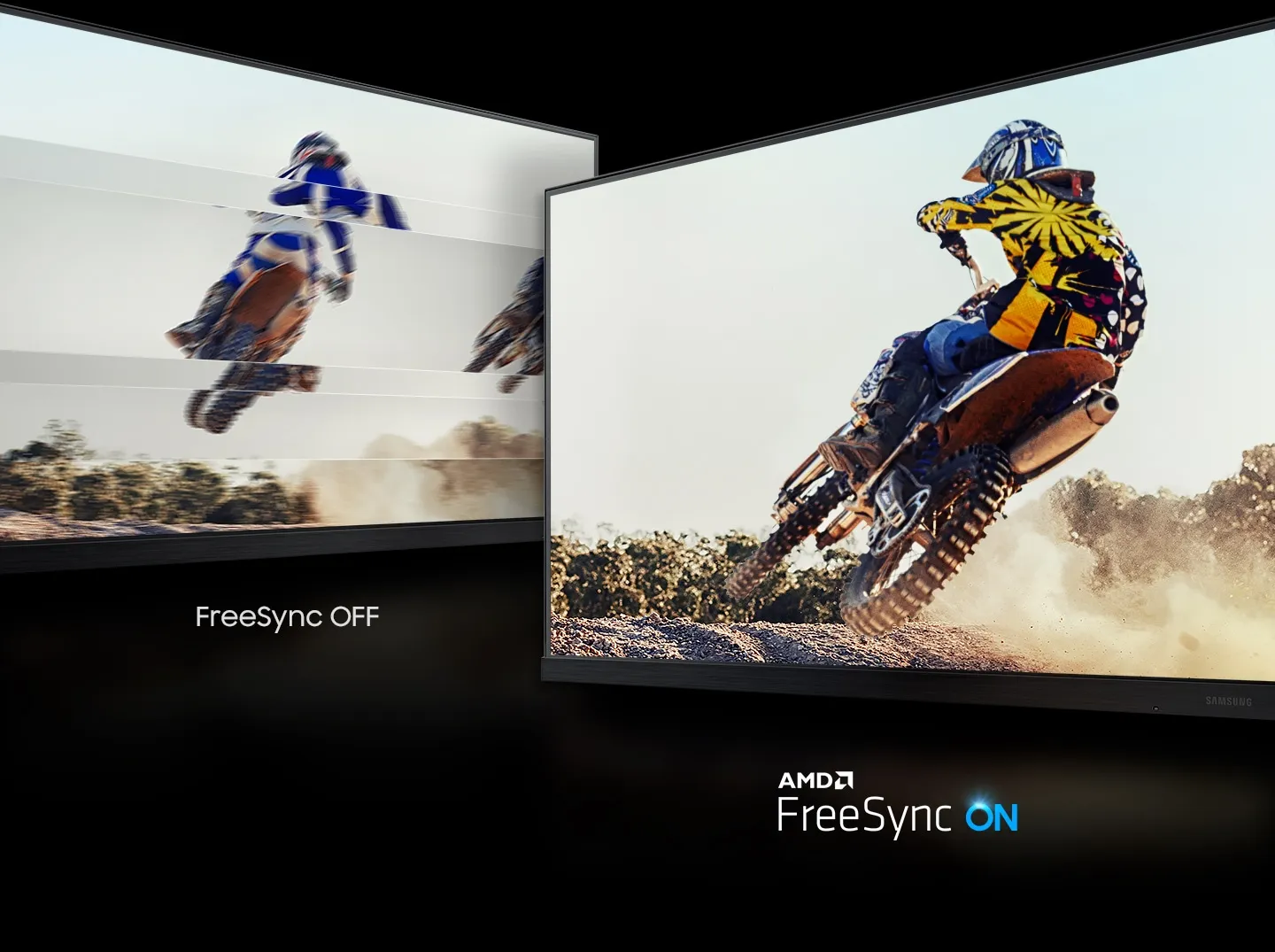 Smooth and Streamlined Visuals with 75Hz Refresh Rate:
Enjoy flawlessly rendered images with the 75Hz refresh rate, ensuring smoother scenes whether you're watching your favorite TV drama, videos, or playing games. Lag and distortion become a thing of the past, as the Samsung F22T350FHM monitor delivers a visually seamless experience, allowing you to focus on the content without any interruptions.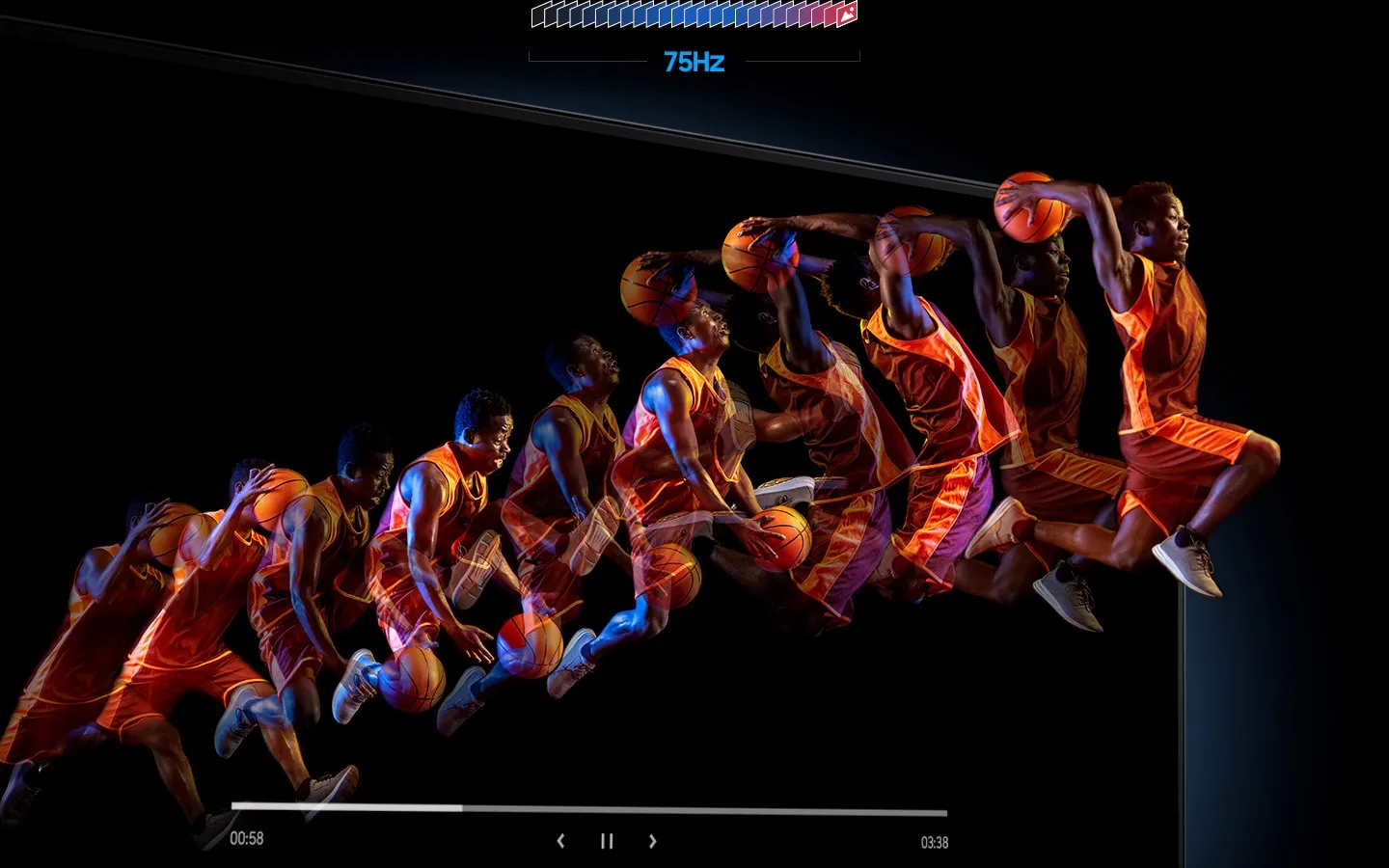 Unlock More Gaming Power with Optimal Game Settings:
Gain a competitive edge with optimal game settings that enhance color and picture contrast. This feature ensures that scenes are displayed with perfect clarity, allowing you to spot enemies hiding in the dark effortlessly. The Game Mode adapts to any game, filling your screen with all the details you need for an immersive gaming experience.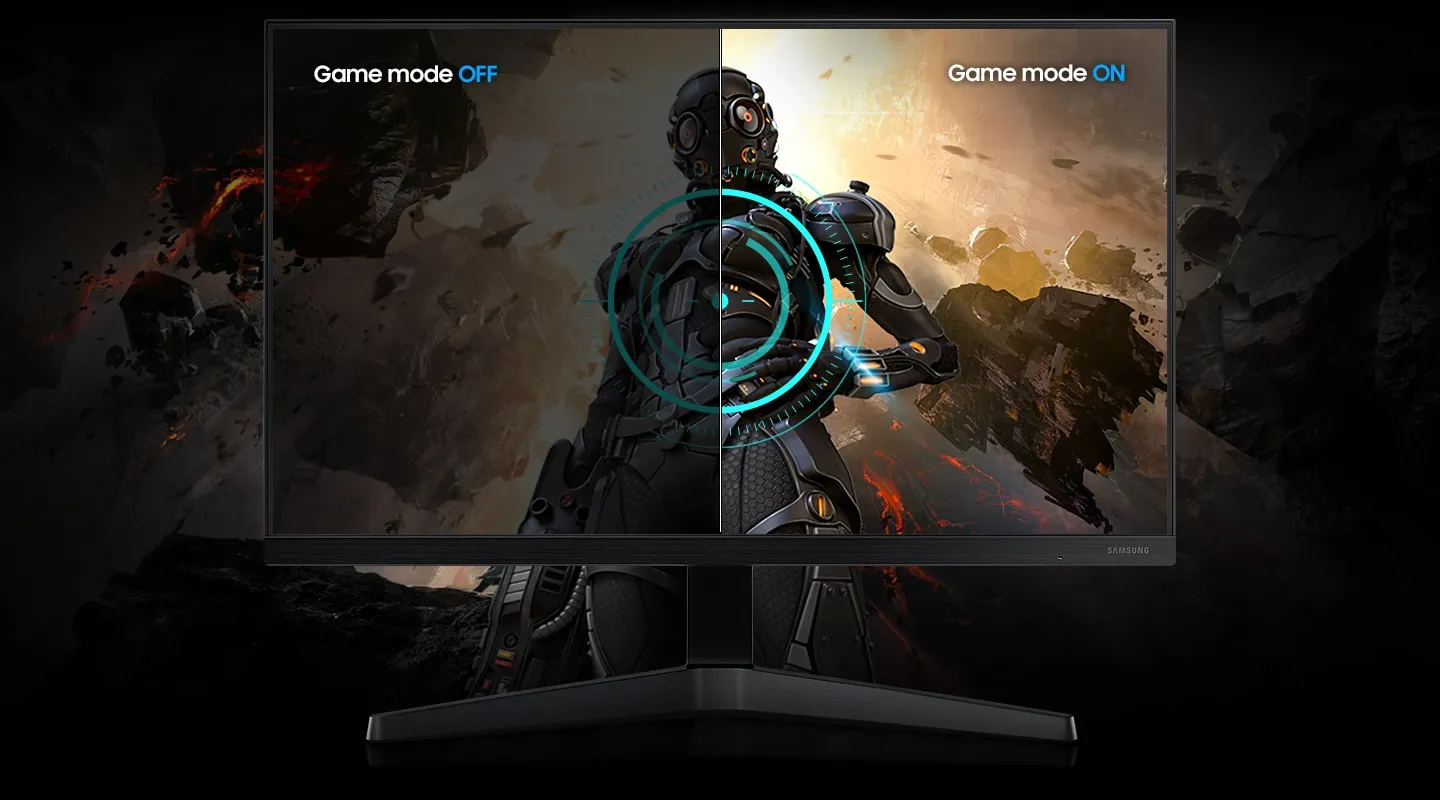 Superior Eye Protection for Extended Use:
Your eye health is a priority with the Samsung F22T350FHM monitor. Advanced eye protection technology reduces eye strain during extended hours in front of the screen. Flicker-Free technology eliminates annoying screen flicker, and Eye Saver Mode reduces blue light emission, contributing to healthier eyes for prolonged use.
Real Craftsmanship for Enhanced Connectivity:
Experience enhanced communication capabilities with HDMI and D-sub ports. Connect multiple devices directly to your display, providing complete flexibility in your computing environment. The Samsung F22T350FHM monitor is not just a display; it's a hub for seamless connectivity, ensuring your work or entertainment setup is both convenient and efficient.
In summary, the Samsung F22T350FHM 22 Inch Monitor combines aesthetic appeal with powerful features to offer a comprehensive and immersive viewing experience. From its bezel-less design to advanced gaming settings and superior eye protection, this monitor caters to diverse needs, making it an excellent choice for both work and play.