Keyboard
Easy-Switch Technology (Multi-device pairing)
No
Palm Rest for added comfort
No
Redragon K590
Mechanical Gaming Keyboard
Unparalleled Versatility in Gaming Control:
The Redragon K590, a unique tenkeyless mechanical gaming keyboard, seamlessly combines wired and wireless functionalities. Its innovative design offers both a wired USB connection and a 2.4GHz wireless option, providing gamers with unparalleled flexibility. The inclusion of a USB Nano receiver ensures a swift and responsive gaming experience, making it an exceptional choice for those seeking adaptability in their gaming setup.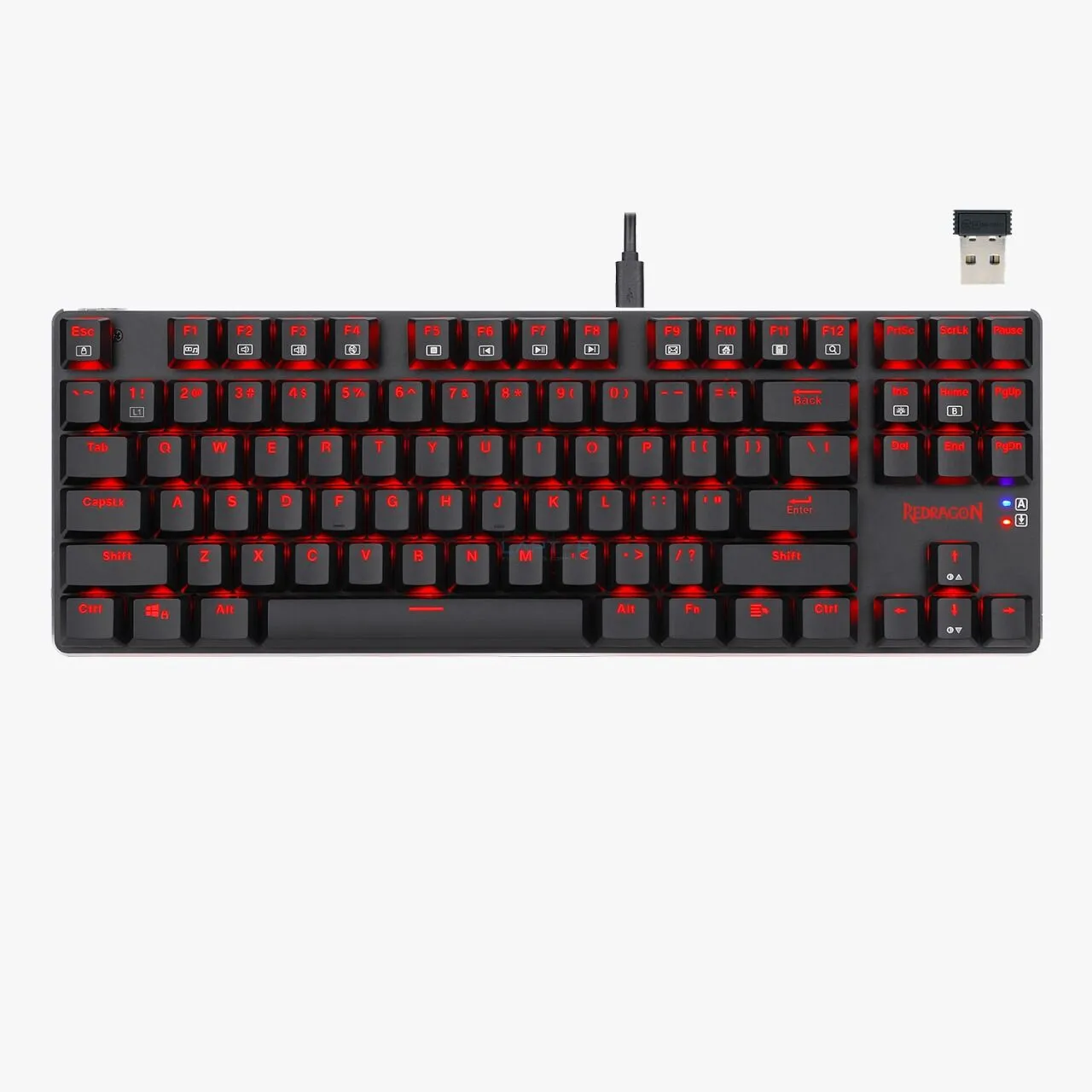 Precision Engineered for Gaming Triumph:
Featuring 87 compact and low-profile keys, the Redragon K590 boasts a distinctive layout that prioritizes gaming efficiency. The keyboard incorporates super-elastic mechanical keys with a moderate resistance level, akin to Otemu Cherry Red switches. Tested for an impressive 50 million keystrokes, these keys deliver precise actuation and responsiveness, creating an optimal gaming environment for various genres, including FPS games like Call of Duty.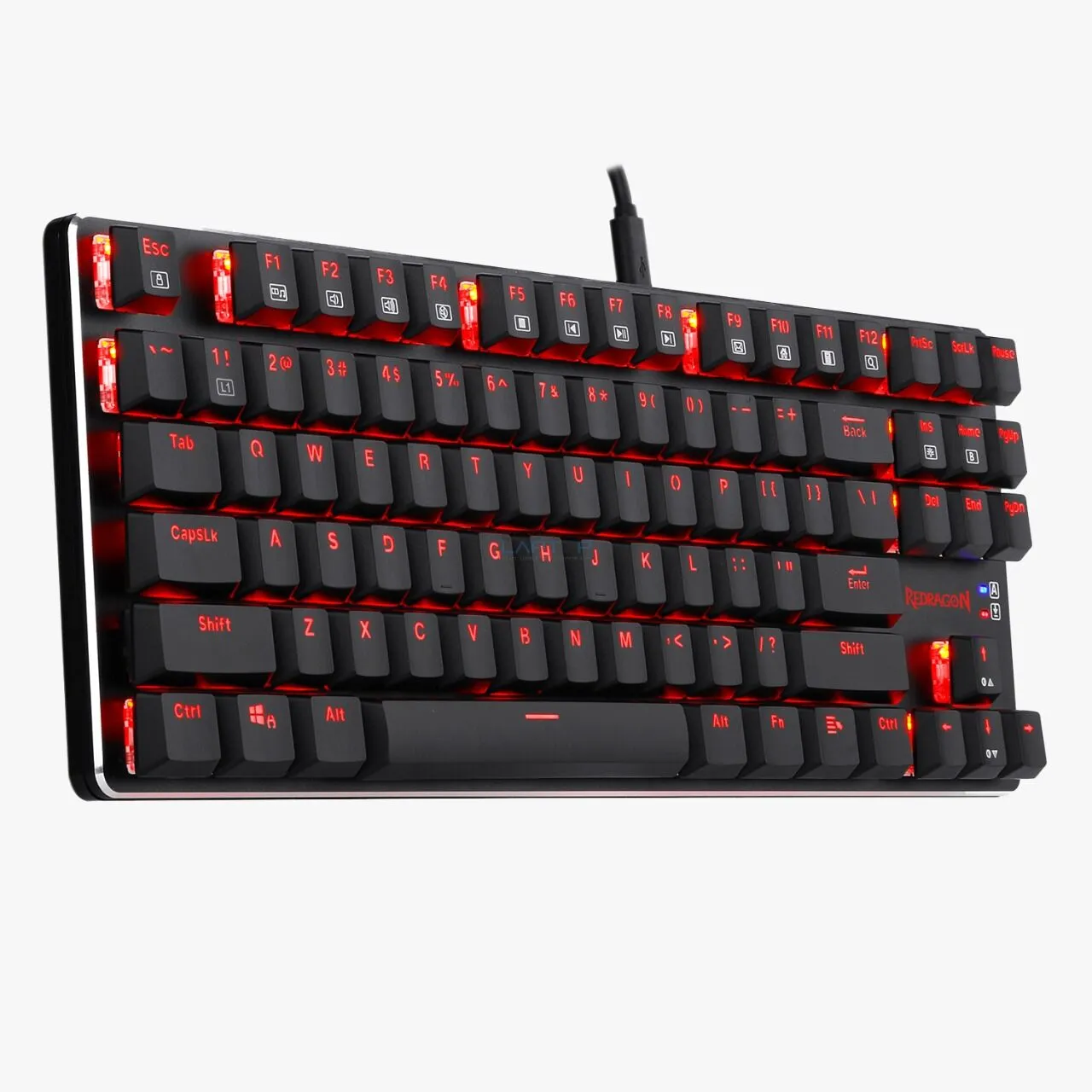 Illuminate Your Victory Path:
Step into a world of vivid gaming aesthetics with the Redragon K590's red LED backlighting. This keyboard offers a customizable lighting experience, allowing users to choose from five brightness levels and adjust the breathing rate and mode. The molded keycaps enhance the illumination, providing a clear and scratch-resistant display. Immerse yourself in the vibrant glow as you navigate through intense gaming sessions or customize the ambiance to suit your preferences.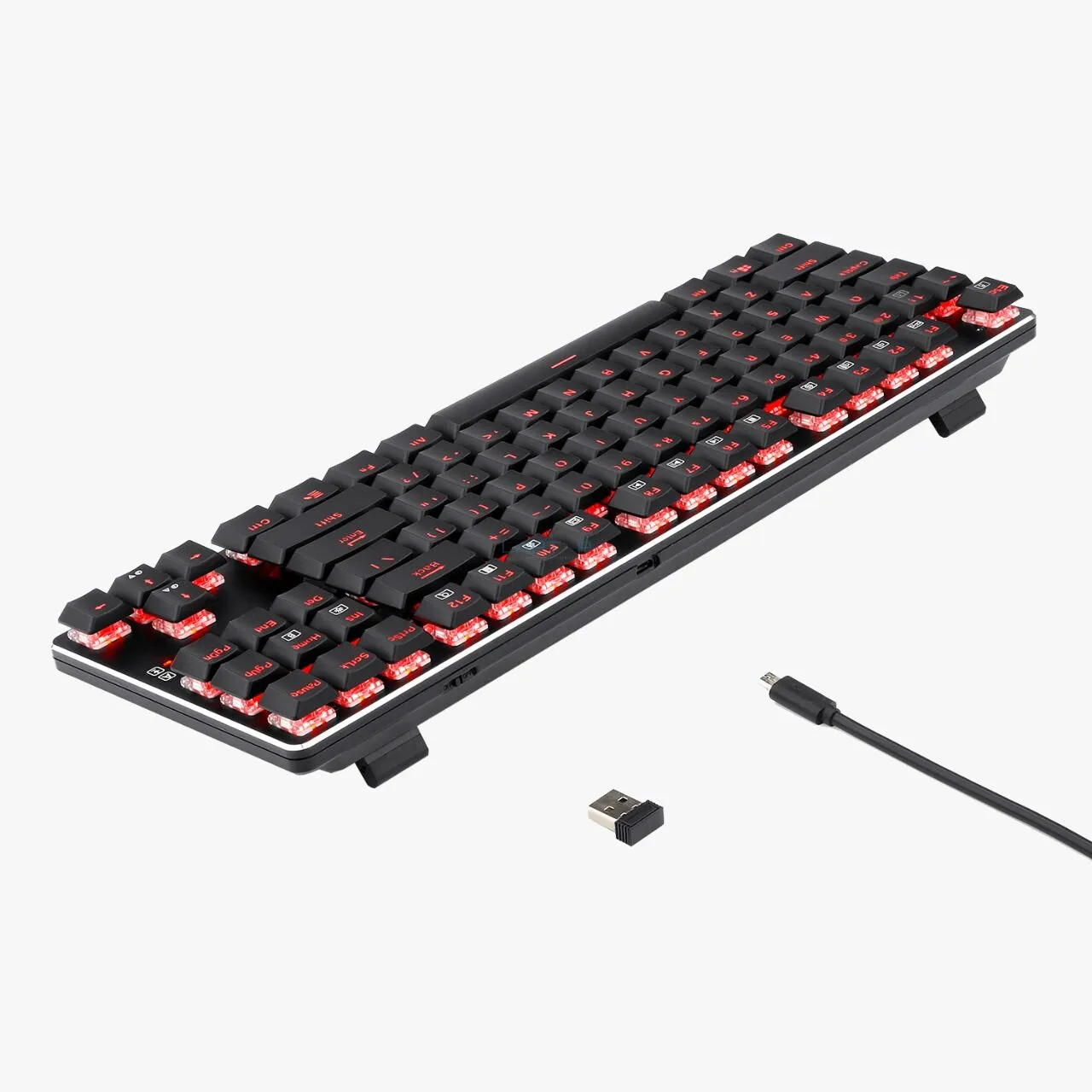 Ergonomic Excellence for Endurance:
Crafted with a low-profile ergonomic design and durable aircraft-grade aluminum base, the Redragon K590 Mechanical Gaming Keyboard prioritizes comfort during extended gaming sessions. The plate-mounted mechanical switches contribute to the keyboard's durability, ensuring it withstands the rigors of competitive gaming. Integrated controls tailored for popular gaming platforms like League of Legends, Steam, Fortnite, PUBG, and Overwatch further enhance the ergonomic experience.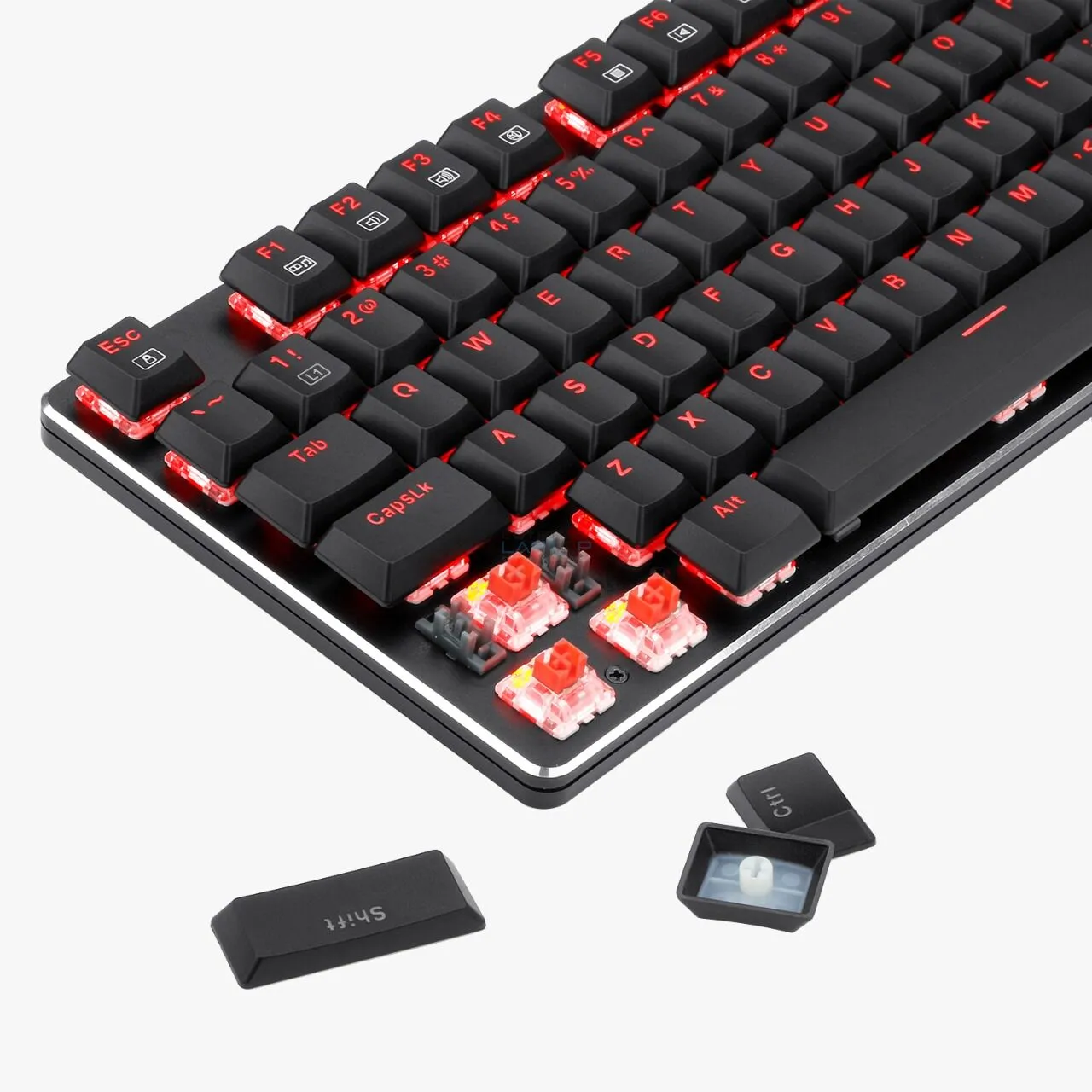 Anti-Ghosting Precision for Uninterrupted Play:
The Redragon K590 guarantees an anti-ghosting gaming experience with its 87 non-collision mechanical keys. This feature, combined with a 12-key multimedia layout, ensures flawless performance, especially in the heat of battle. The keyboard's ergonomic, non-slip, and splash-proof design adds another layer of functionality, while the inclusion of a 2.4GHz Nano USB receiver enhances its adaptability to various gaming setups.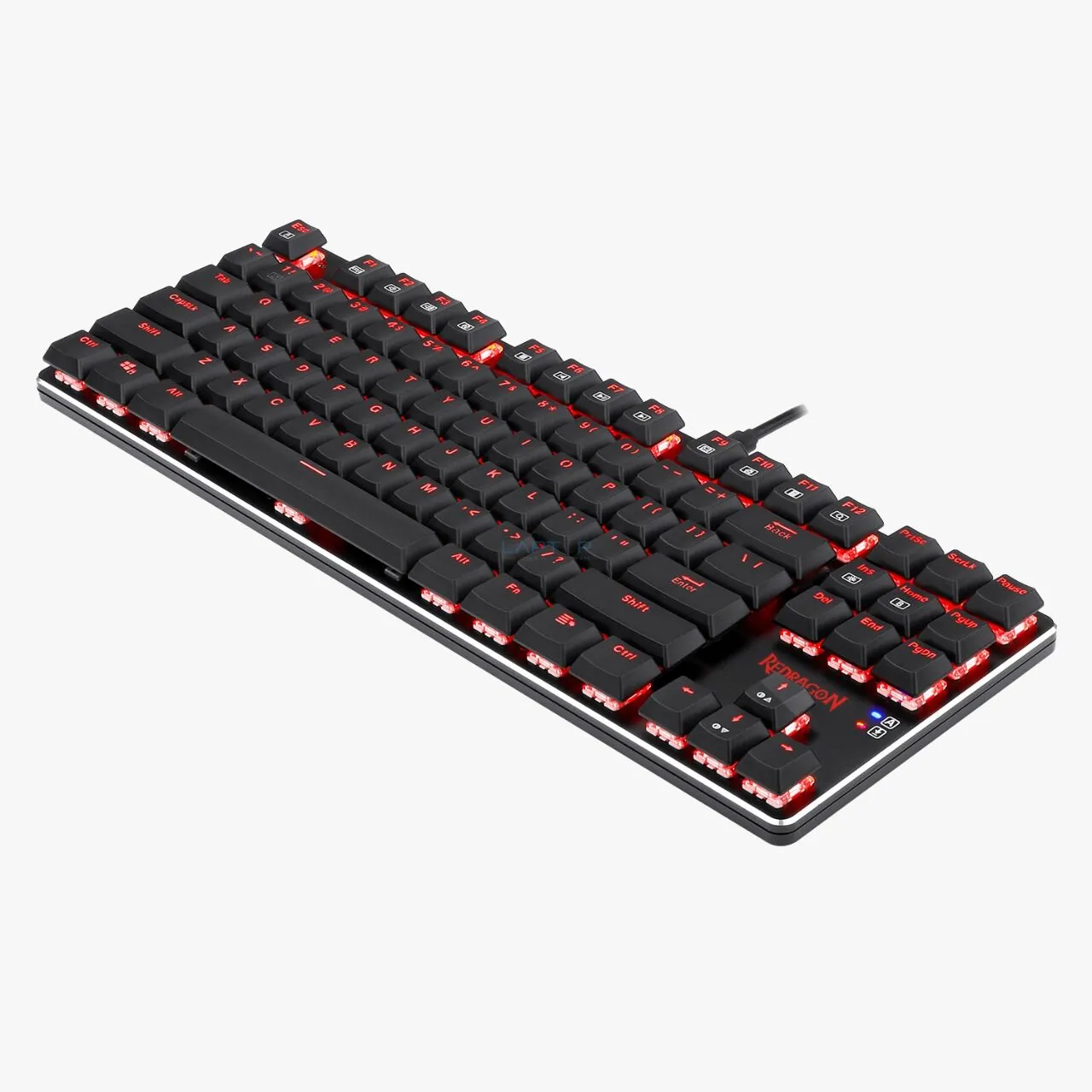 Unleash the Power Across Platforms:
Compatible with Windows 10, Windows 8, Windows 7, Windows Vista, and Windows XP (with limited Mac OS support), the Redragon K590 transcends platform barriers. Its exceptional compatibility extends to renowned gaming PC brands like MSI, Dell, Corsair, Alienware, Razer, and Asus. The inclusion of a 6-stainless steel high-speed USB cable further ensures seamless connectivity, making it a versatile choice for gamers seeking cross-platform excellence.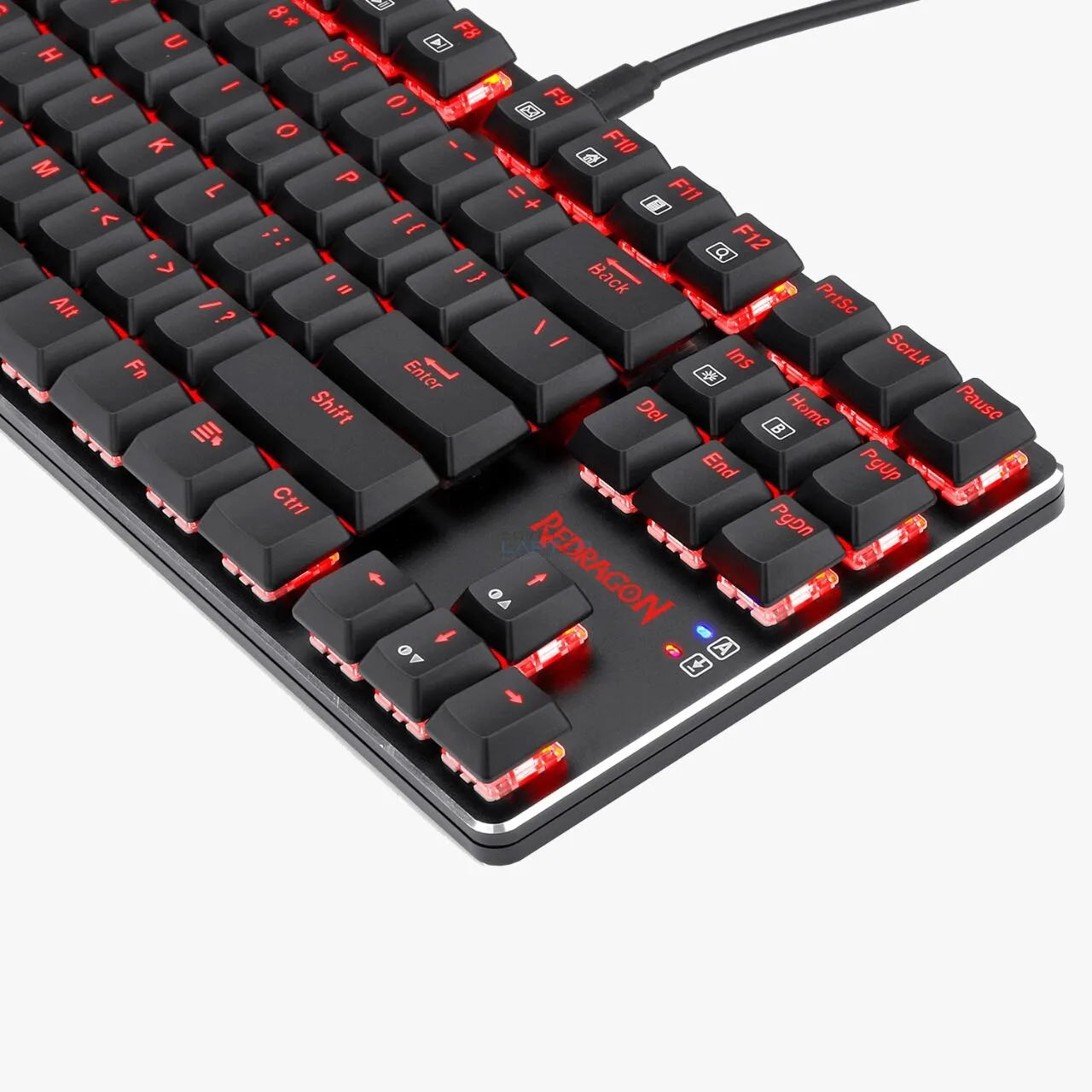 Unboxing Excellence:
Your journey with the Redragon K590 begins with the sleek and powerful Black Version keyboard. Inside the box, you'll find a user guide that demystifies the keyboard's features, ensuring you make the most of its capabilities. A warranty card is also included, providing peace of mind and assurance of the keyboard's durability. Unbox, connect, and embark on a gaming adventure like never before with the Redragon K590 Mechanical Gaming Keyboard.