Rapoo X120Pro
Wired Optical Black Mouse Keyboard Combo
Introducing the Rapoo X120 Pro Wired Optical Black Mouse Keyboard Combo, a powerful and reliable peripheral set designed to enhance your computing experience. This combo seamlessly integrates a laser-carved keycap keyboard and a precision optical mouse, delivering superior performance and comfort for all your computing needs.
The keyboard's standout feature lies in its laser-carved keycaps, utilizing cutting-edge engraving technology. This process ensures that the characters on the keys remain visible and readable even after prolonged use, as the engraved markings are highly resistant to wear and tear. This means you can enjoy a comfortable typing experience without the worry of the key labels fading away, making the keyboard both durable and long-lasting.
Worried about accidental spills? Fear not! The Rapoo X120 Pro boasts a spill-resistant design that protects the internal components from liquid damage. So, in the unfortunate event of a spill, the keyboard will continue to function without any hiccups. This feature is a lifesaver for busy individuals or those with beverages close by while working or gaming.
When it comes to precise cursor control, the included optical mouse shines with its 1600 DPI tracking engine. This high-definition optical tracking engine ensures that your movements are accurately and swiftly translated into on-screen actions, providing a seamless and responsive navigation experience. Whether you're gaming, designing, or simply browsing, this mouse's precision will undoubtedly elevate your productivity.

Laser carved keycap:
The keycaps are produced using laser engraving technology, ensuring comfort, durability, and long-lasting quality.
Spill-resistant design:
Rest assured, the keyboard design is leak-proof, meaning that accidental spills will not cause it to malfunction.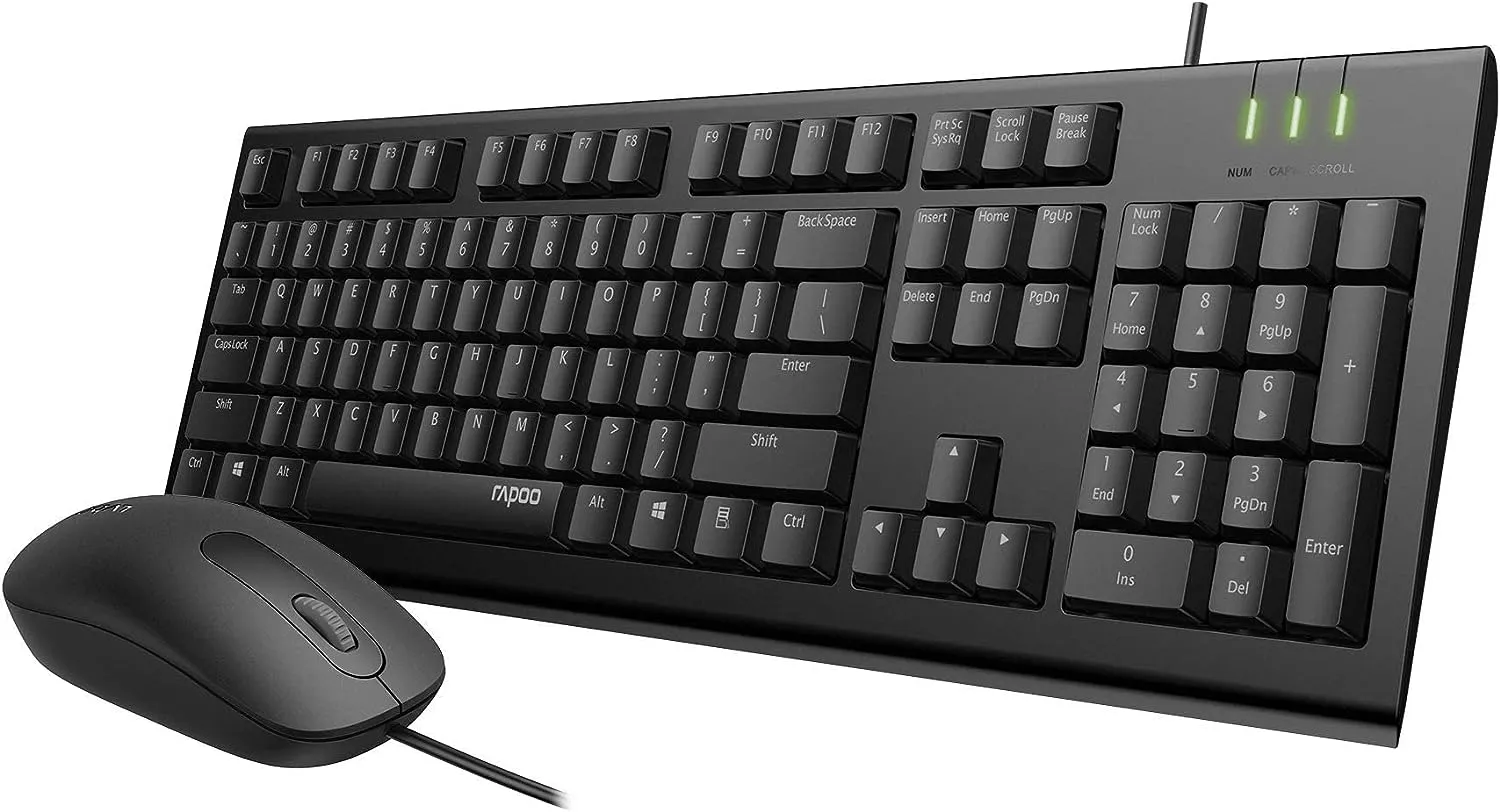 1600 DPI tracking engine:
Experience fast and seamless signal control with the 1600 dpi high-definition optical tracking engine.
Anti-oxidation:
The sealed membrane technology significantly prolongs your keyboard's lifespan by preventing oxidation of internal circuits, which can otherwise cause switch failure.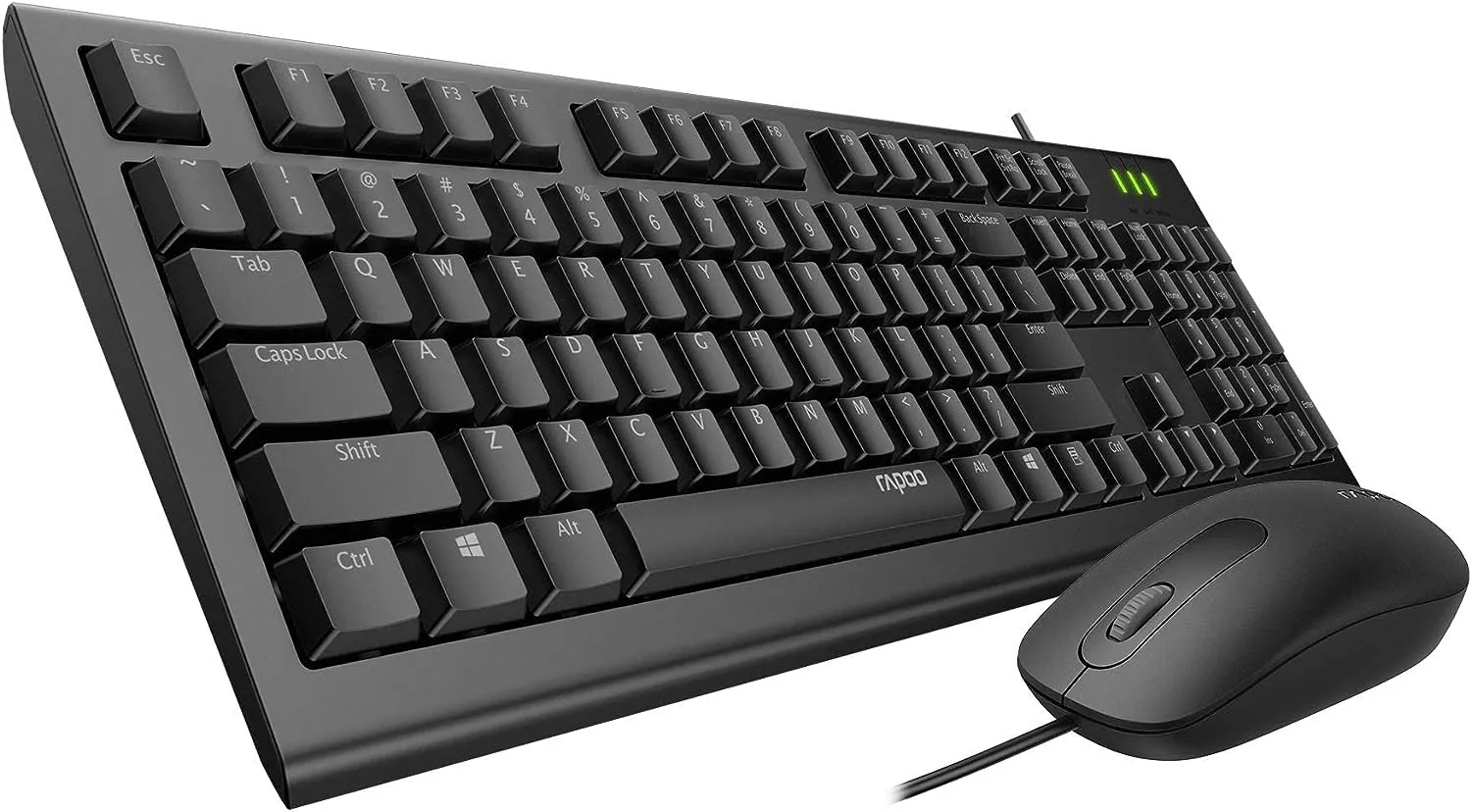 In addition to its functional prowess, the Rapoo X120 Pro is designed with longevity in mind. The sealed membrane construction of the keyboard prevents oxidation of internal circuits, reducing the risk of switch failure and extending the overall lifespan of the keyboard. This thoughtful feature ensures that your investment in this combo will pay off over the long term.
Rapoo, a renowned brand in the tech industry, has crafted the X120 Pro with meticulous attention to detail and quality. As a well-established manufacturer, they have consistently delivered products that cater to consumers' needs, and this combo is no exception. The Rapoo X120 Pro Wired Optical Black Mouse Keyboard Combo is a perfect blend of functionality, durability, and style.
In conclusion, the Rapoo X120 Pro is the ideal companion for your computing endeavors. With its laser-carved keycaps, spill-resistant design, high-definition optical tracking engine, and anti-oxidation features, this combo stands as a reliable and long-lasting solution. Embrace the next level of efficiency and comfort with the Rapoo X120 Pro, elevating your computing experience to new heights.