Mouse Accessorise
Windows XP/Vista/7/8/10 macOS
Find similar
Rapoo
Rapoo, V110, Wired, Backlight, Gaming, Keyboard Mouse Combo,
Ergonomic right-handed design:
Designed for right-handed people, it has up to 7 buttons. Very comfortable grip for perfect game control.
Customisable real-time resolution adjustment:
Four adjustable DPI modes (1000/1600/2400/3200) for accurate tracking anytime, anywhere. You can switch the DPI value with the click of a button.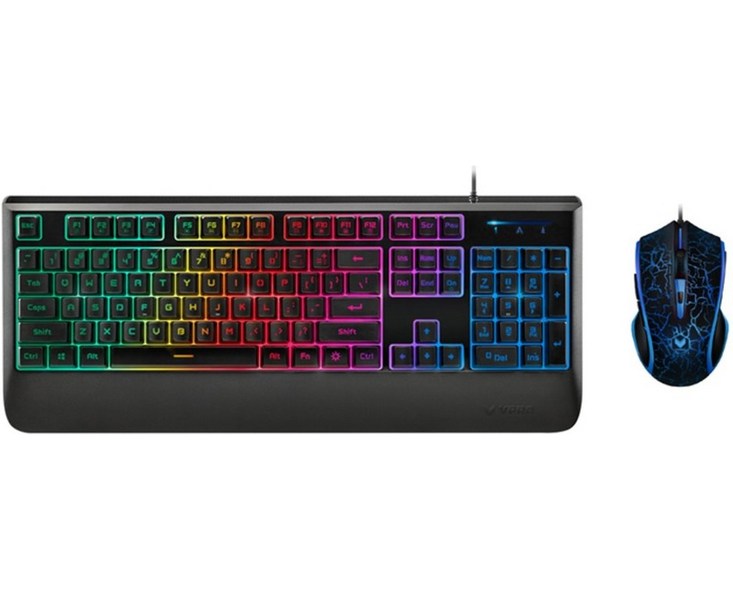 Colorful breathing light:
Light to breathe. The seven colors change regularly, making your combat weapons even cooler.
Anti-ghosting capacity in gaming mode:
With 19 non-conflicting keys, you can press up to 6 keys at the same time without losing the signal in game mode. As a result, you can enter multiple orders at any time.
Adjustable backlight:
The dimmable three-color backlight supports ambient lighting mode to keep your keyboard cooler.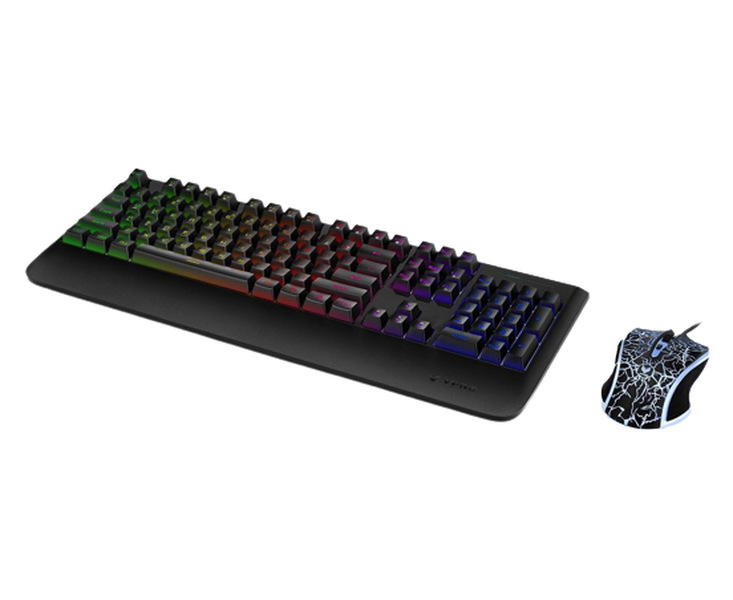 Media control:
The Fn key gives you quick access to features such as media player, home page, and volume control.
Comfortable palm rest:
The built-in palm rest provides comfort during long games.