Monitors Features
3x HDMI 2x USBs Antenna IEC75 Audio L/R in Headphone out PC-In VGA Digital audio out (optical)
Find similar
Full HD TV:
The right TV for today and tomorrow: Philips 4000 series Slim LED TV with Digital Crystal Clear. Experience vivid images, clear sound, and all the features you need-like handy extra USB and HDMI ports-to enjoy your TV at home.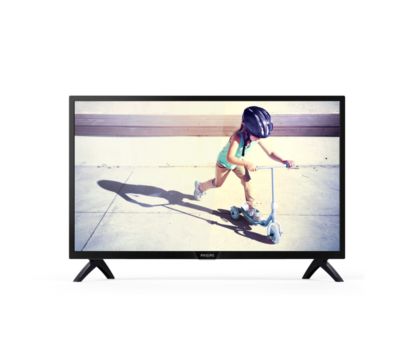 Three HDMI inputs and Easylink for integrated connectivity:
Avoid cable clutter with a single cable to carry both picture and audio signals from your devices to your TV. HDMI uses uncompressed signals, ensuring the highest quality from source to screen. Together with Philips Easylink, you'll need only one remote control to perform most operations on your TV, DVD, Blu-ray, set top box or home theatre system.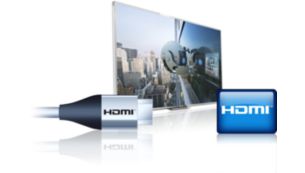 USB for multimedia playback:
Share the fun. Connect your USB memory-stick, digital camera, mp3 player or other multimedia device to the USB port on your TV to enjoy photos, videos and music with the easy to use onscreen content browser.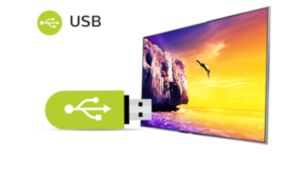 PC Input lets you use your TV as a PC monitor:
Use your TV as a monitor. Simply connect using a VGA cable and you are ready to go.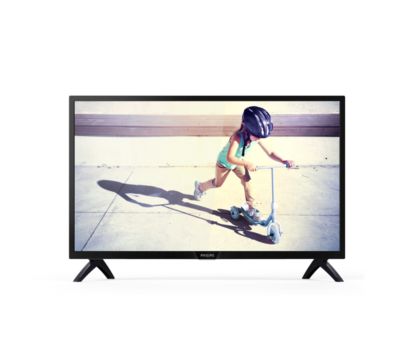 Digital Crystal Clear for precision you'll want to share:
For natural looking pictures from any source, Philips created Digital Crystal Clear. Whether you're indulging in your favorite shows, movies, the news, or are simply having a few friends over for a night in, you'll enjoy it all in optimal contrast, color and sharpness.
Slim, refined stands communicate lightness:
When setting out to create a new TV, our teams consider every aspect: from technology to design. Our new edge feet were engineered to create space beneath your TV where a traditional stand would normally sit, offering you a more immersive viewing experience. The effect? A TV that stands confidently with a nod to the future.