Monitors Features
DisplayPort x 1 HDMI (digital, HDCP)
FHD VA 144Hz 1Ms Gaming Monitor
Crystal Clear Visuals with Advanced VA Display Technology:
Immerse yourself in stunning visuals with the Philips 27 Inch gaming monitor featuring a cutting-edge multi-domain vertical alignment (VA) display. This technology ensures super-high static contrast ratios, delivering extra-vivid and bright images. Whether you're tackling standard office tasks, enjoying photos, web browsing, watching films, or engaging in intense gaming sessions, the optimized pixel management provides an impressive 178/178 degree extra-wide viewing angle for crisp images.

Fluid Gaming with AMD FreeSync™ Premium Technology:

Say goodbye to choppy gameplay and broken frames. The Philips 27 Inch monitor comes equipped with AMD FreeSync™ Premium, offering serious gamers a tear-free and stutter-free gaming experience at peak performance. Revel in a high refresh rate, low framerate compensation, and low latency, allowing you to game confidently without compromise.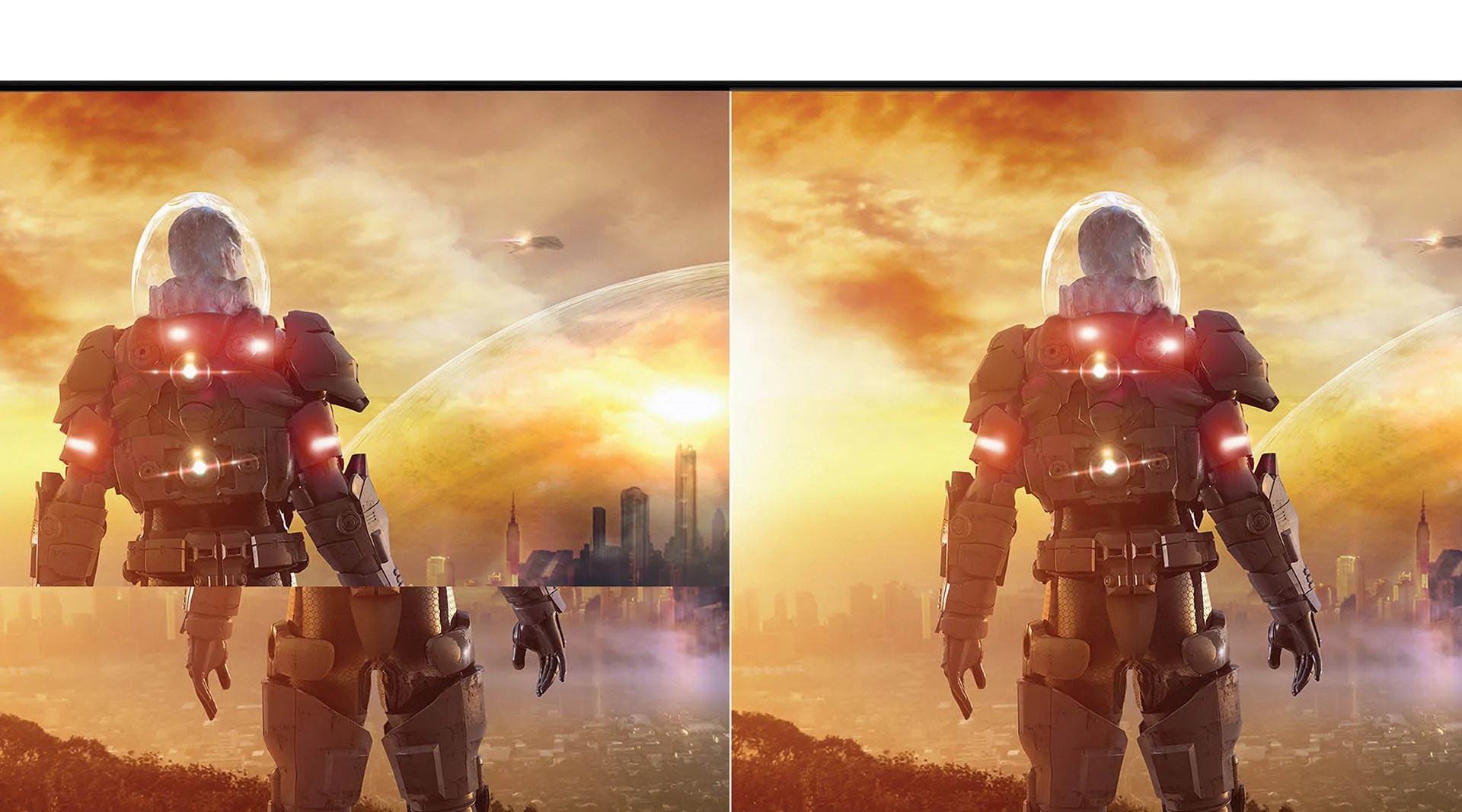 Ultra-Smooth Images with 144Hz Refresh Rate:
For intense, competitive gamers, the Philips display boasts a 144Hz refresh rate, redrawing the screen image up to 144 times per second—2.4x faster than standard displays. Experience lag-free, ultra-smooth images with no screen tearing, ensuring you catch every detail of enemy movement in thrilling motion.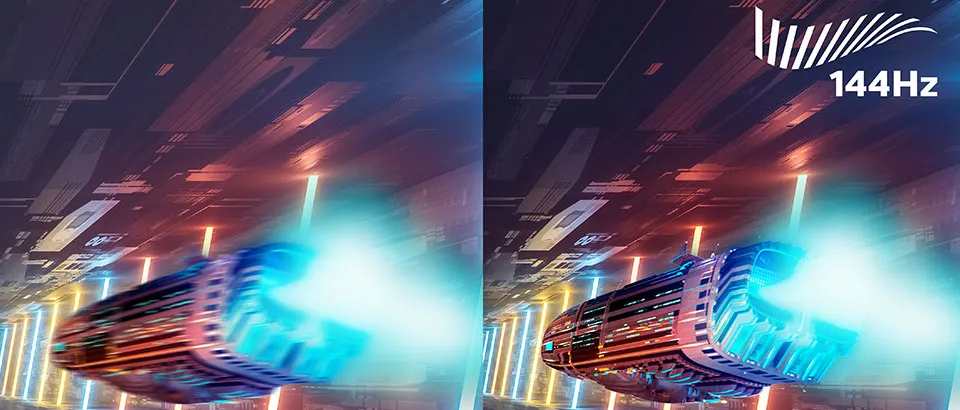 1ms MPRT Fast Response for Crisp Gameplay:
Eliminate smearing and motion blur with the 1ms Motion Picture Response Time (MPRT) of the Philips 27 Inch gaming monitor. This fast response time delivers sharper and more precise visuals, making it the ideal choice for playing twitch-sensitive games where every millisecond counts.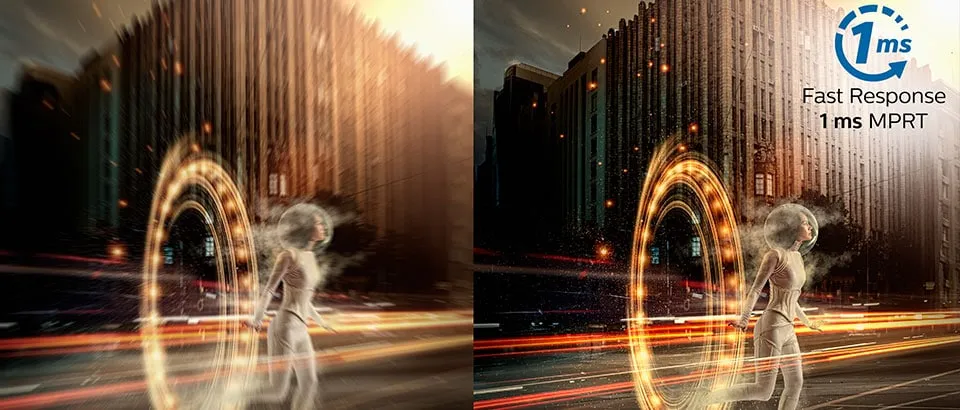 Optimized Gaming Modes for Personalized Performance:
Tailor your gaming experience with the Smart Image game mode, offering quick-access on-screen display (OSD) fine-tuned for gamers. Select from modes like "FPS," "Racing," and "RTS" for optimized display settings, or save personalized configurations with Gamer 1 and Gamer 2. Adapt to different game genres effortlessly, enhancing your overall gaming performance.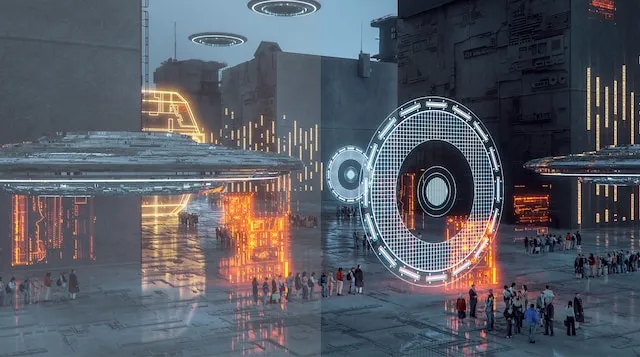 Vivid Colors with Ultra Wide-Color Technology:
Experience a wider spectrum of colors with the Philips 27 Inch Ultra Wide-Color Technology. This technology delivers a more brilliant picture with a broader color gamut, producing natural-looking greens, vivid reds, and deeper blues. Whether you're consuming media, viewing images, or working, enjoy a more alive and vibrant visual experience.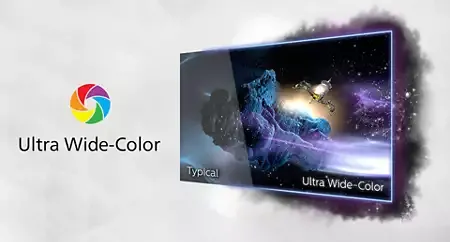 Flicker-Free Technology for Reduced Eye Fatigue:
Bid farewell to eye fatigue with Philips Flicker-Free technology. By regulating brightness and reducing flicker on LED-backlit screens, this monitor ensures comfortable viewing for extended periods. Say goodbye to the discomfort caused by traditional brightness control methods.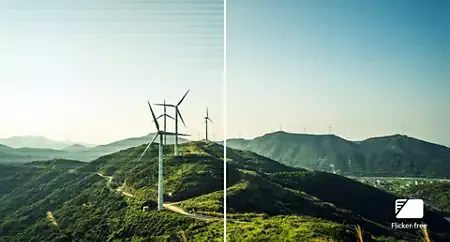 Immersive Audio with Built-In Stereo Speakers:
Enhance your multimedia experience with the built-in high-quality stereo speakers of the Philips 27 Inch gaming monitor. Whether front-firing or hidden, these speakers deliver immersive sound, eliminating the need for external audio devices.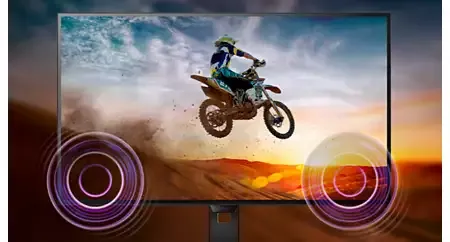 Smart Contrast for Rich Black Details:
Experience richer black details with Smart Contrast technology. This Philips 27 Inch feature analyzes on-screen contents, automatically adjusting colors and controlling backlight intensity to dynamically enhance contrast. Choose Economy mode for optimized display in everyday office applications, along with lower power consumption.