Msi MPG A850GF 80 Plus Gold Power Supply
Msi MPG
A850GF
Msi MPG A850GF 80 Plus Gold Power Supply
GPU Support For All:
MPG gaming power supply can support NVIDIA GeForce RTX ™ 30/20 series and AMD GPUs. Designed with high specifications, MPG power input and output modules can support different and versatile communication methods based on the power connector design of different graphics cards.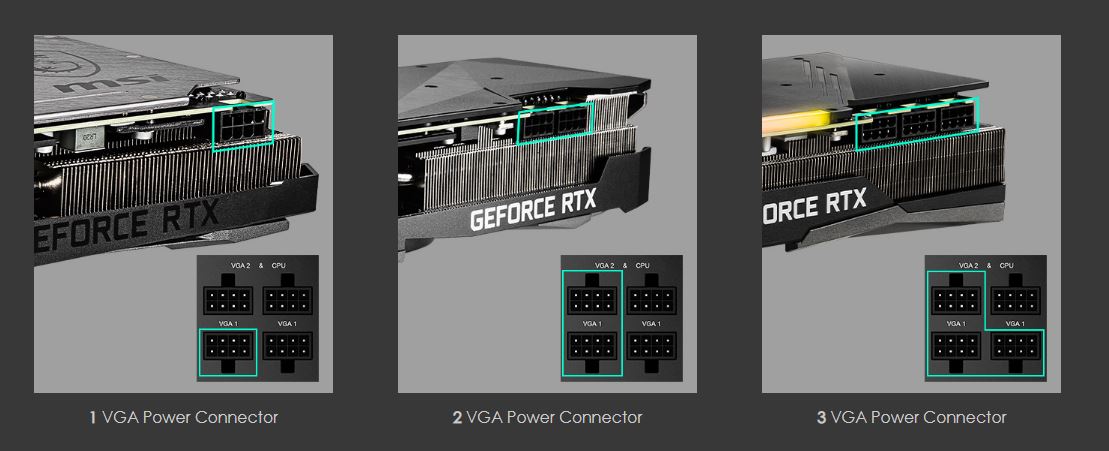 80 Plus Gold Certified:
The efficiency of your power supply directly affects your system performance and power consumption. 80 PLUS Gold certification promises low power consumption and high efficiency.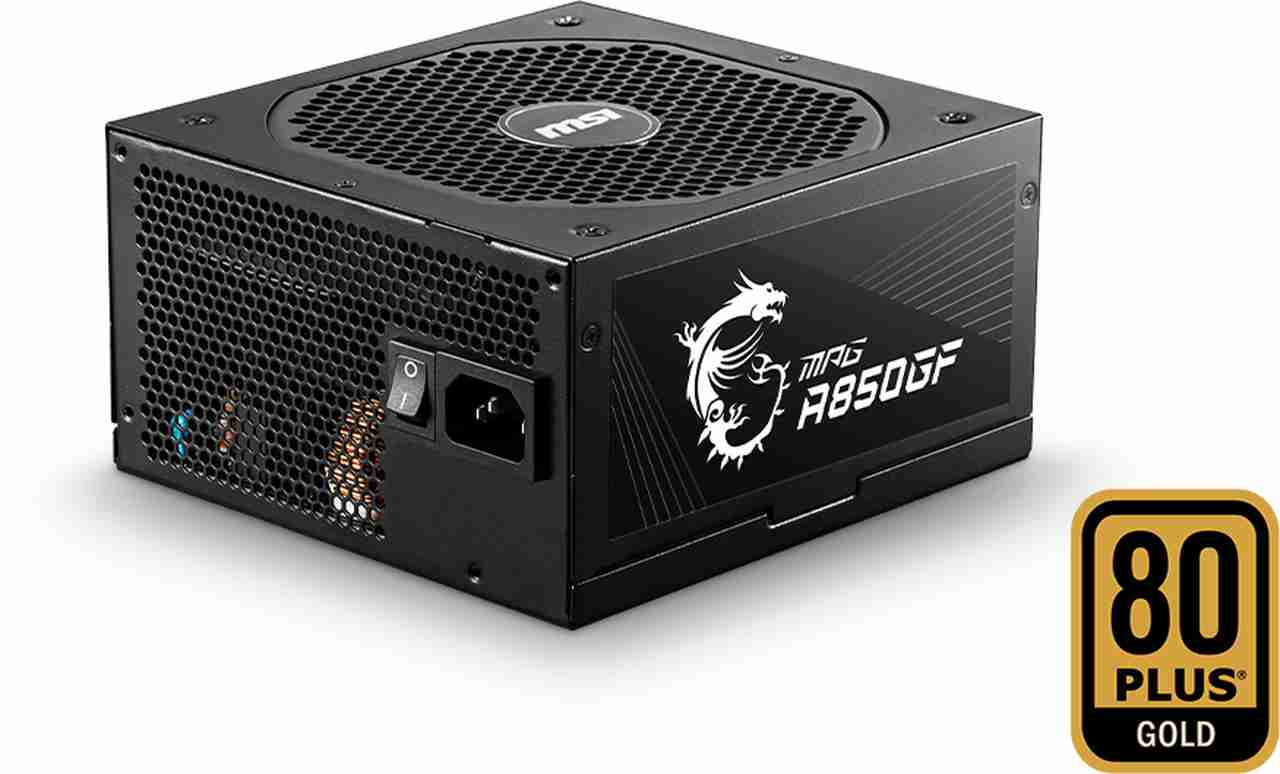 Trustworthy And Efficient:
The MPG Gaming PSU comes with a 10-year limited warranty to ensure long-term performance.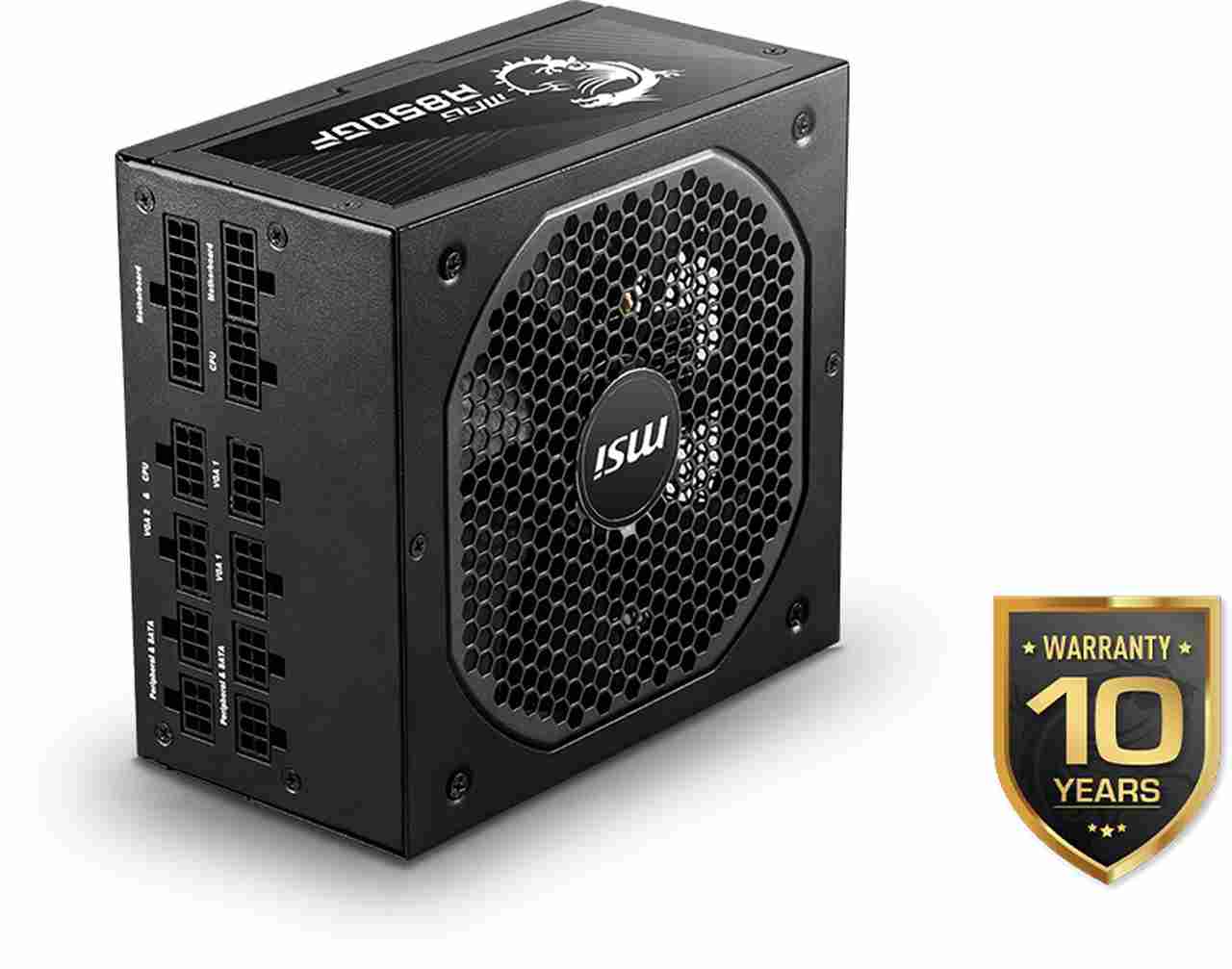 100% Japanese 105° C Capacitors:
In an effort to ensure consistent product quality and stable performance, the MPGG power supply is 100% Japanese with a maximum capacity of 105 ° C and a high capacity.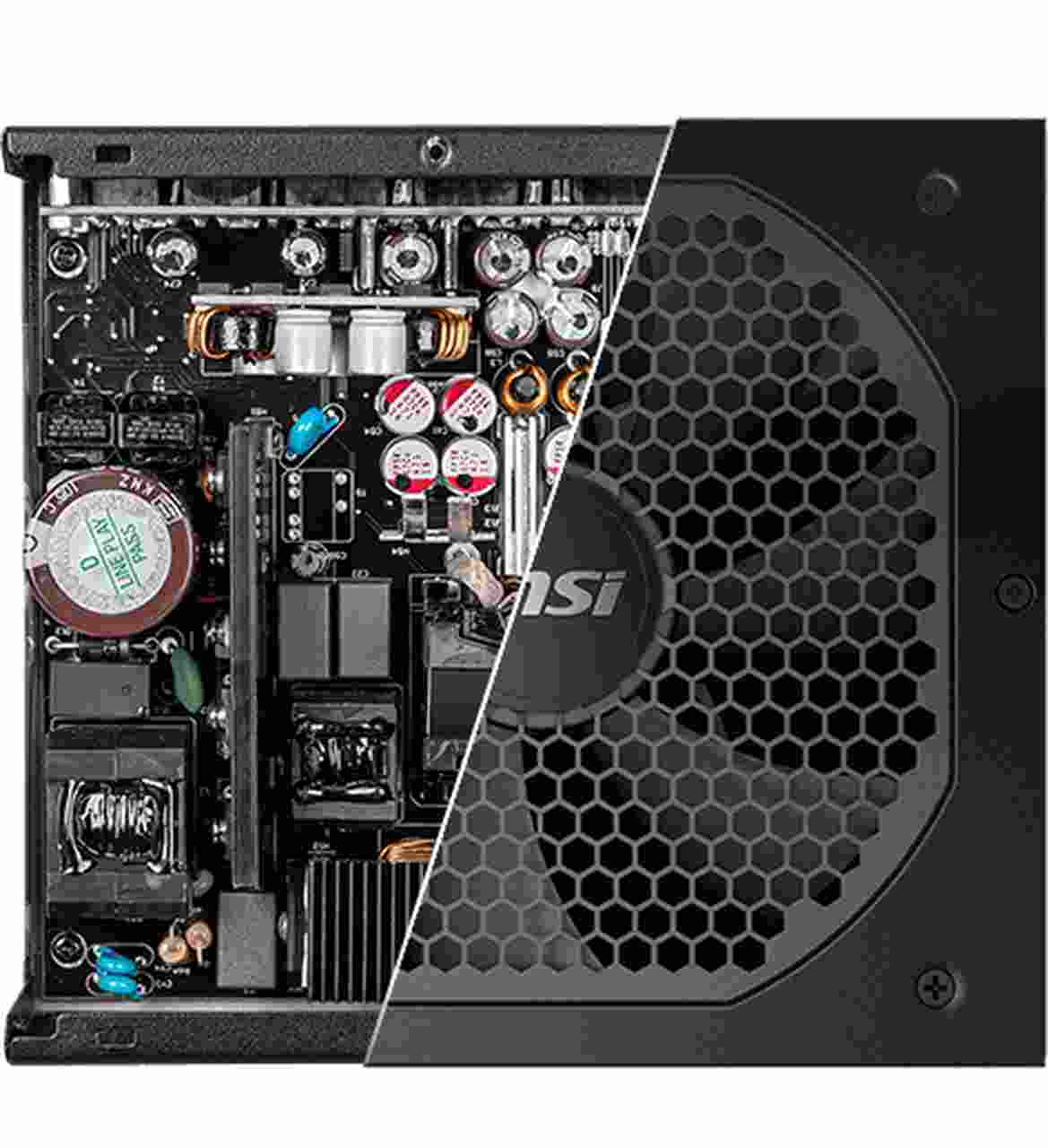 Only What You Need:
Cabling is often a frustrating part of computer construction. In MPG Gaming Power Supply Full module design this means only the connectors needed to connect, greatly reducing the cable and simplifying the overall system design.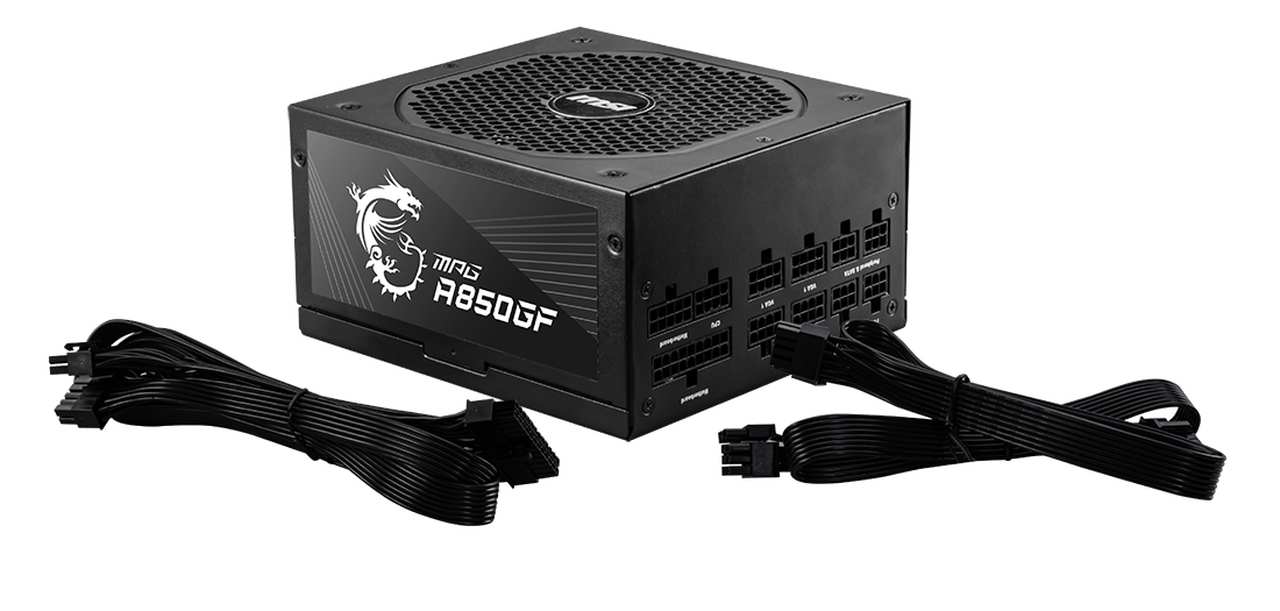 All The More Organized:
All MPG gaming power cables are flat and black. Flat cables make cabling easy and hassle-free! With flat cables, the overall system can have more organized and unrestricted airflow. Use the cables you want and put the rest in a cable bag.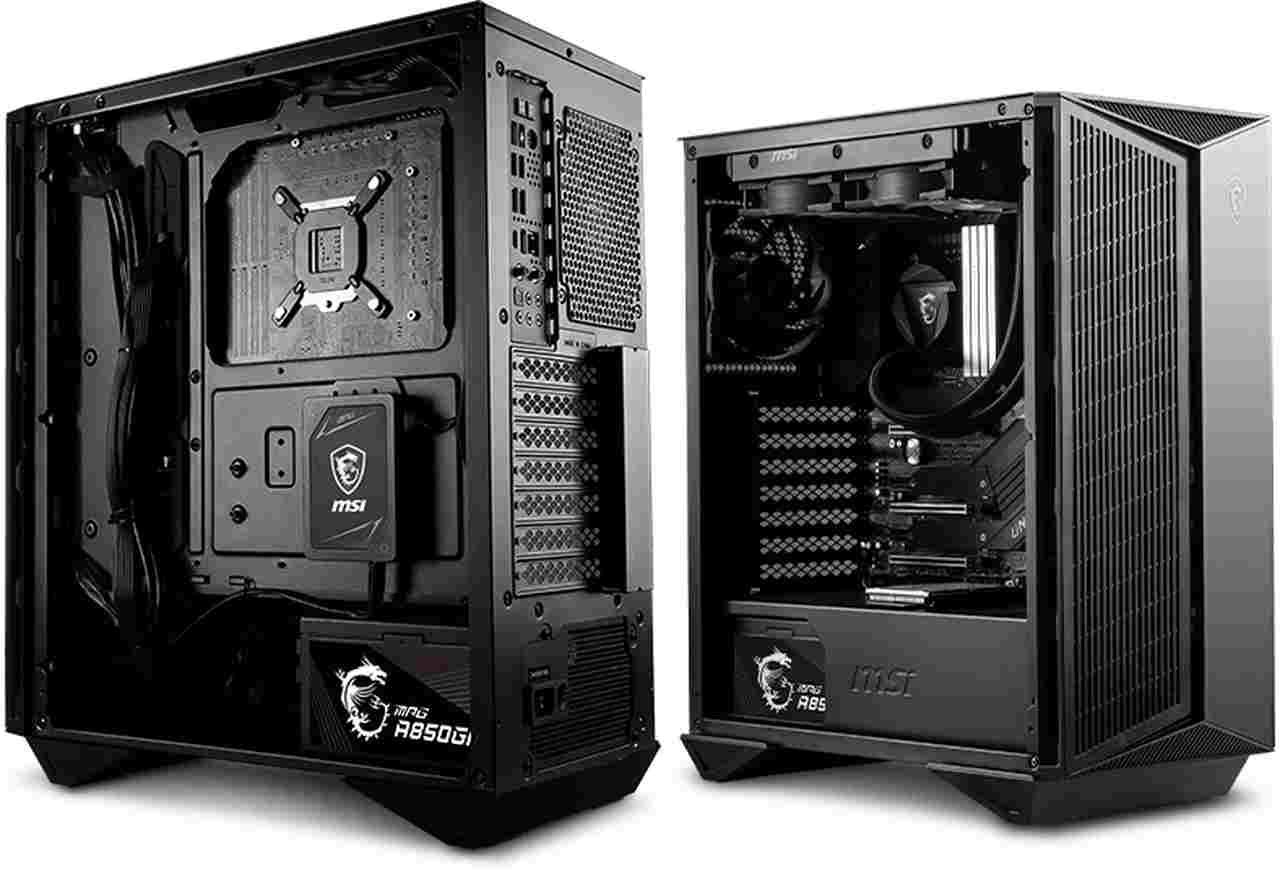 Feels Right At Home:
The MPG Gaming Power Supply 160mm long and 150mm wide provide additional cable management and ventilation space for the rest of the system for convenience and easy installation.