24M Cache, up to 4.60 GHz
3-Cell 53.5 Battery (Whr)
1x Type-C USB3.2 Gen1 2x Type-A USB3.2 Gen1 1x Type-A USB2.0 1x HDMI™ 2.1 (4K @ 60Hz) 1x RJ45
msi laptop Katana GF66
Intel Core I7-11800H 512GB SSD 8GB Ram Nvidia GeForce RTX 3060 6GB 15.6" Inch FHD
With the latest 11th Gen. Intel® Core™ i7 processors and powered by NVIDIA® GeForce RTX™ 30 series graphics, the Msi Katana GF66 is optimized to unleash true performance during gameplay. The new msi laptop Katana GF66 is built with the same exquisite craftsmanship used to forge a blade. Run at optimal performance and shine on the battlefield with Msi Modern 14.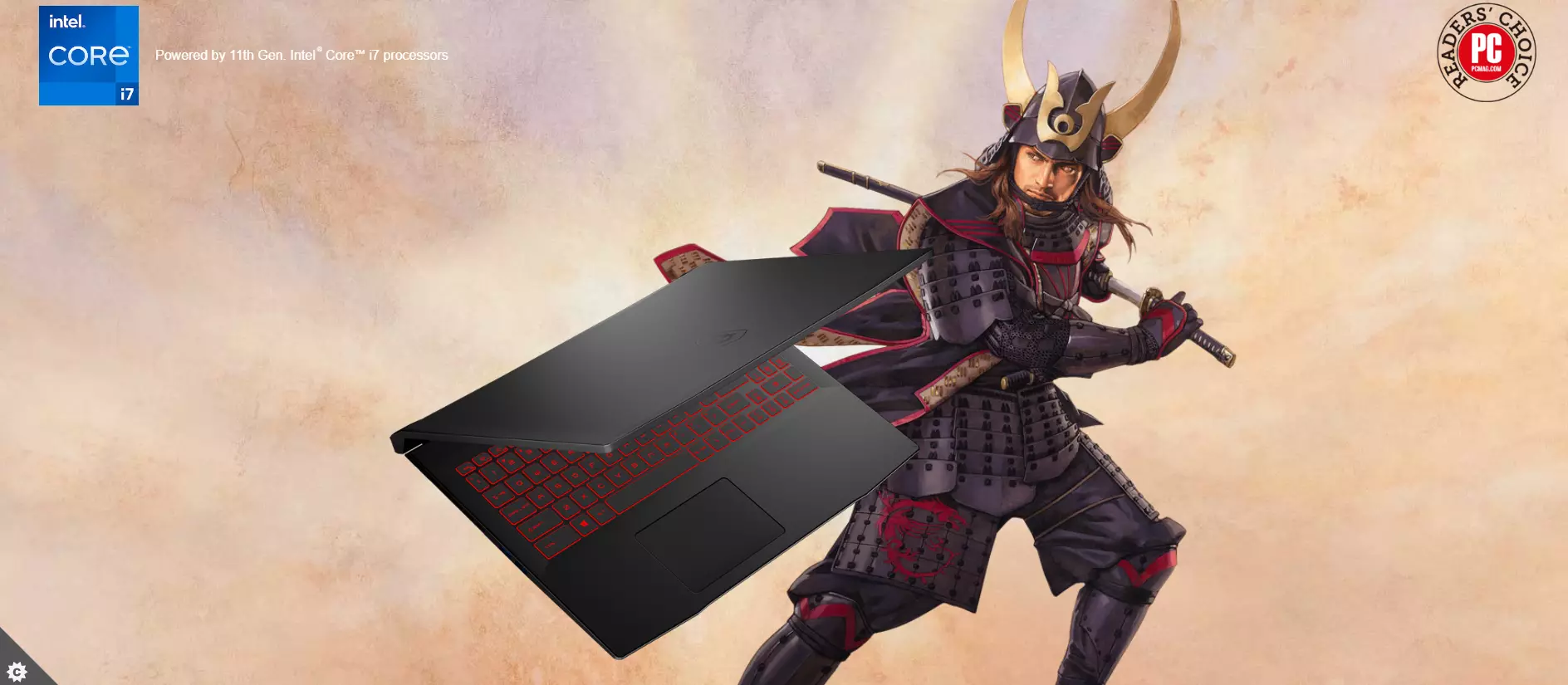 THE ULTIMATE PLAY EMPOWER THE FULL PERFORMANCE:
GeForce RTX 30 Series laptops in Msi Delta 15001 are the ultimate gaming and creation machines, powered by the latest NVIDIA Ampere architecture. With new RT Cores, Tensor Cores, and streaming multiprocessors, these msi laptop GPUs offer the most advanced ray-traced graphics and AI capabilities.
Ability to play games:
Powered by the latest 11th Gen Intel® Core™ i7 processor, this gaming laptop delivers up to 40% faster performance than the previous generation. Get more power for gaming, multitasking, and productivity with this octa-core processor that supports dual-core speeds up to 4.6 GHz.
THE ULTIMATE PLAY EMPOWER THE FULL PERFORMANCE:
The latest NVIDIA Ampere architecture powers the GeForce RTX 30 Series laptops, making them the ultimate machines for both gaming and content creation. These gaming laptop GPUs are equipped with advanced RT Cores, Tensor Cores, and streaming multiprocessors, providing cutting-edge ray-traced graphics and AI capabilities.

RESIZABLE BAR:
Resizable BAR is a sophisticated feature of PCI Express that allows the CPU to access the entire frame buffer of the GPU in one go, leading to improved performance.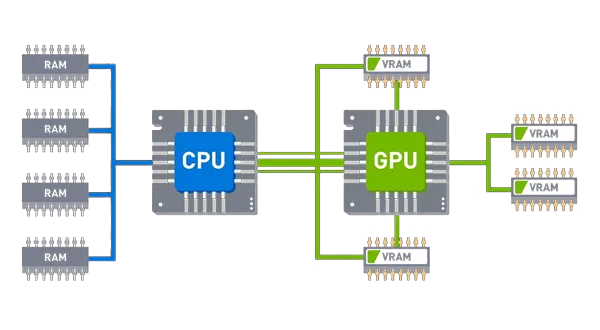 RAY TRACING:
Ray tracing of this gaming laptop is a revolutionary technology in gaming graphics that simulates the way light behaves in the real world to deliver stunning, cinematic-quality graphics in real-time, even in the most demanding games.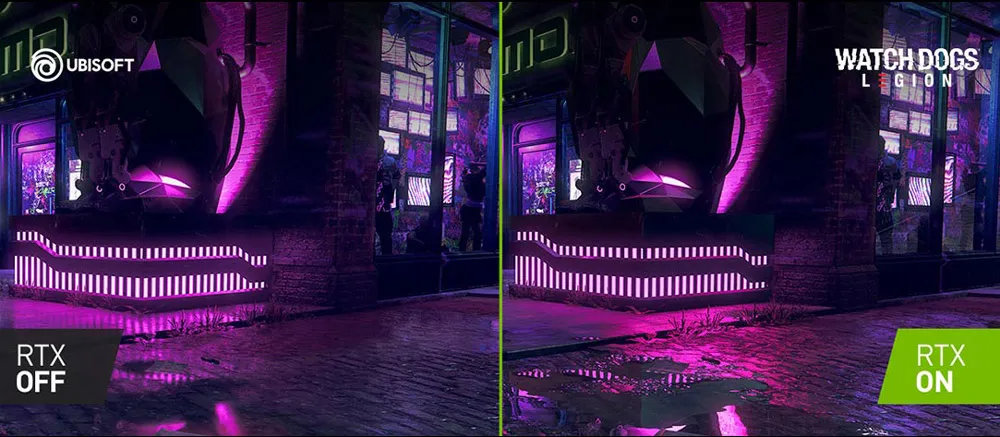 DLSS AI Acceleration:
MAX FPS. MAX QUALITY. POWERED BY AI.
By utilizing the Tensor Cores on GeForce RTX, NVIDIA DLSS brings a state-of-the-art AI rendering solution that not only maintains exceptional image quality but also enhances frame rates. This means that you can enjoy an unparalleled visual experience with higher resolutions and settings with this gaming laptop. The gaming industry has welcomed the AI revolution.
BUILT FOR GAMERS:
This laptop features unique red illumination and a solid metal shield, providing a solid typing experience with 1.7mm key travel for improved responsiveness and tactile feedback. The new ergonomic keyboard design of this gaming laptop Msi Modern 14 caters to all your needs.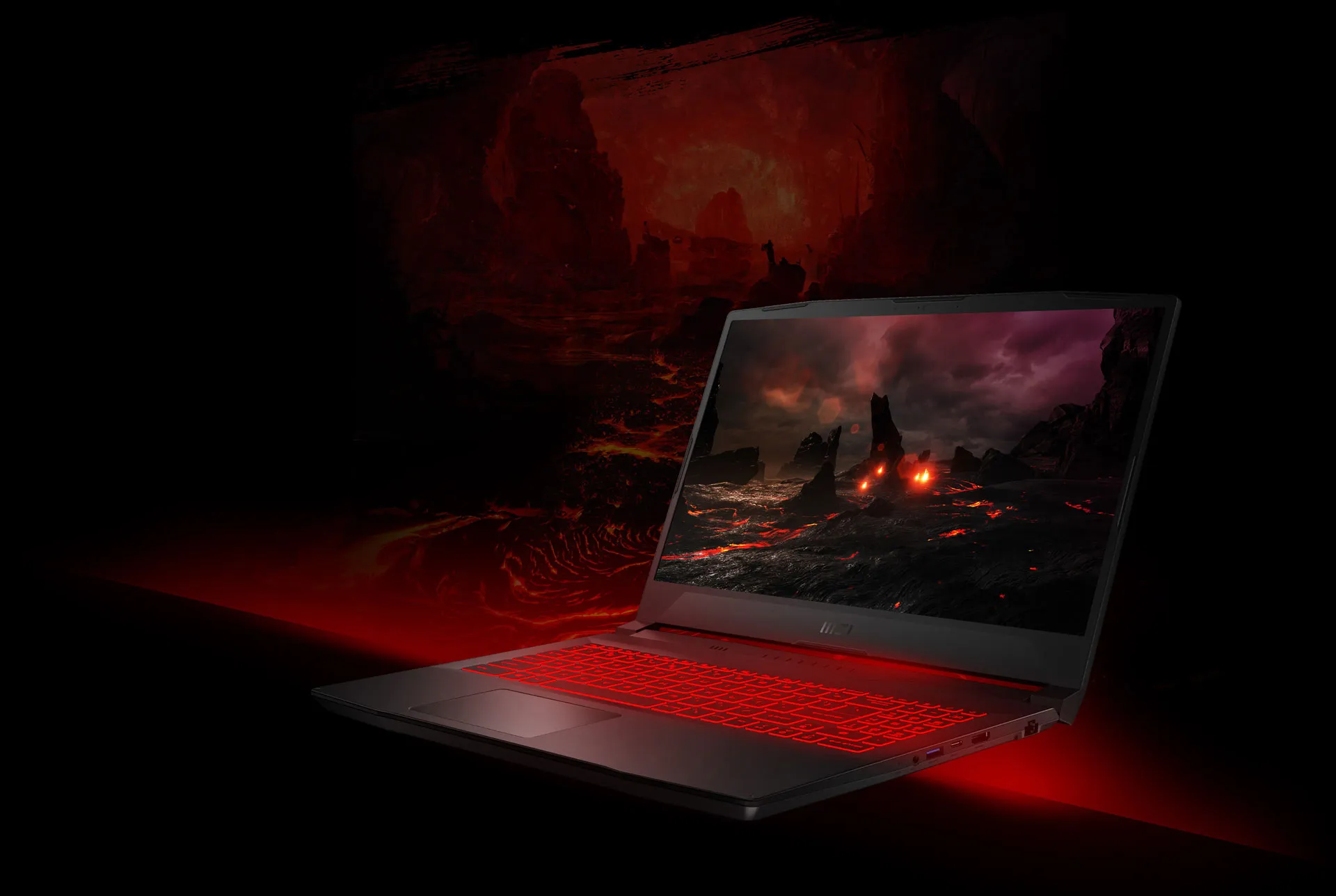 REVOLUTIONARY COOLING FOR NEXT-GEN GAMING:
The device has dedicated thermal solutions for both the CPU and GPU, including up to 6 heat pipes. The internal diameter of the thermal pipe of this gaming laptop Msi Delta 15001 has been enlarged and MSI's exclusive thermal grease used to ensure top performance during intense gaming sessions.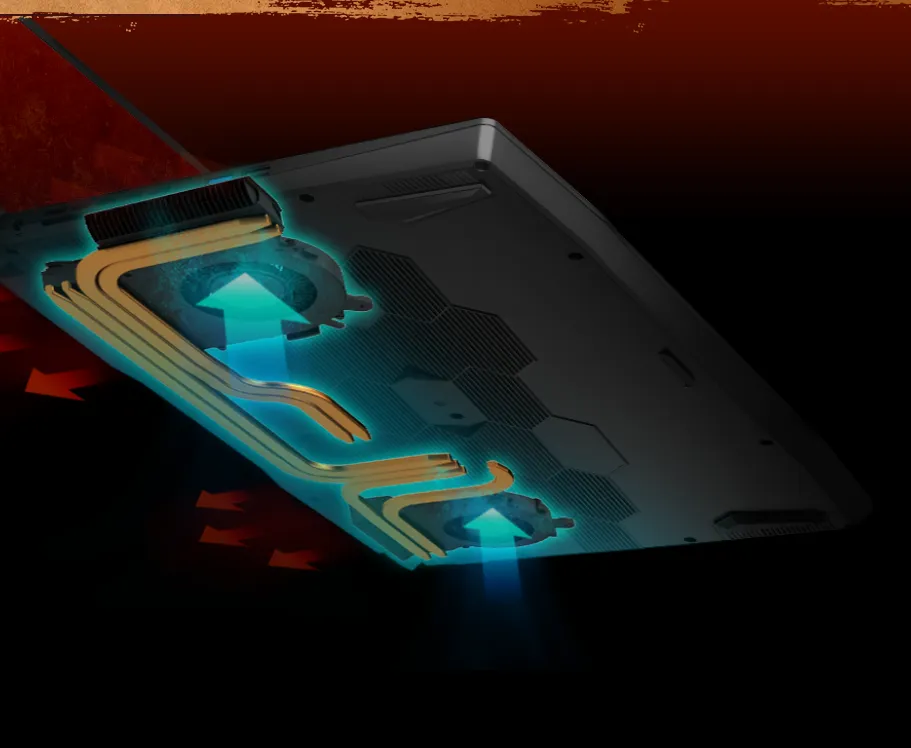 THE WAY MUSIC SHOULD BE:

Get lost in high-quality, lossless music and enjoy premium sound with Hi-Resolution Audio. Hear audio as it was meant to be heard with Msi Modern 14 B11MO.

GET ALL THE BUFFS:
The unique Msi Center allows you to control your gaming laptop and personalize your MSI laptop to suit your needs. This unified system of Msi Modern 14 includes features like monitoring, adjusting, optimizing and more, offering maximum flexibility with additional functions such as Smart Image Finder and UI Skin options to customize according to your personal preferences.