24MB Cache, up to 4.7 GHz, 14 cores
NVIDIA® GeForce RTX™ 3070 8GB
16GB Ram DDR4-3200 2 Slots
15.6" FHD, 144Hz, IPS-Level
Single Backlit Keyboard (Red)
3-Cell 53.5 Battery (Whr)
1x Type-C USB3.2 Gen1 2x Type-A USB3.2 Gen1 1x Type-A USB2.0 1x HDMI™ 2.1 (4K @ 60Hz) 1x RJ45
Msi Katana GF66 12UGS
Intel Core I7-12700H 1TB SSD 16GB Ram Nvidia GeForce RTX 3070 8GB 15.6" Inch FHD Win.11
The MSI Katana GF66 12UGS is a high-performance gaming laptop that features an Intel Core i7-12700H processor, 16GB of RAM, a 1TB SSD, and an Nvidia GeForce RTX 3070 8GB graphics card. The 15.6-inch FHD display provides sharp and vibrant visuals for gaming and multimedia activities.
The Msi Katana GF series boasts strength and power similar to that of a blade, specifically designed to maximize gaming performance. The GF66 model operates at peak performance and features a distinctive red backlit keyboard, allowing players to stand out in the midst of battle.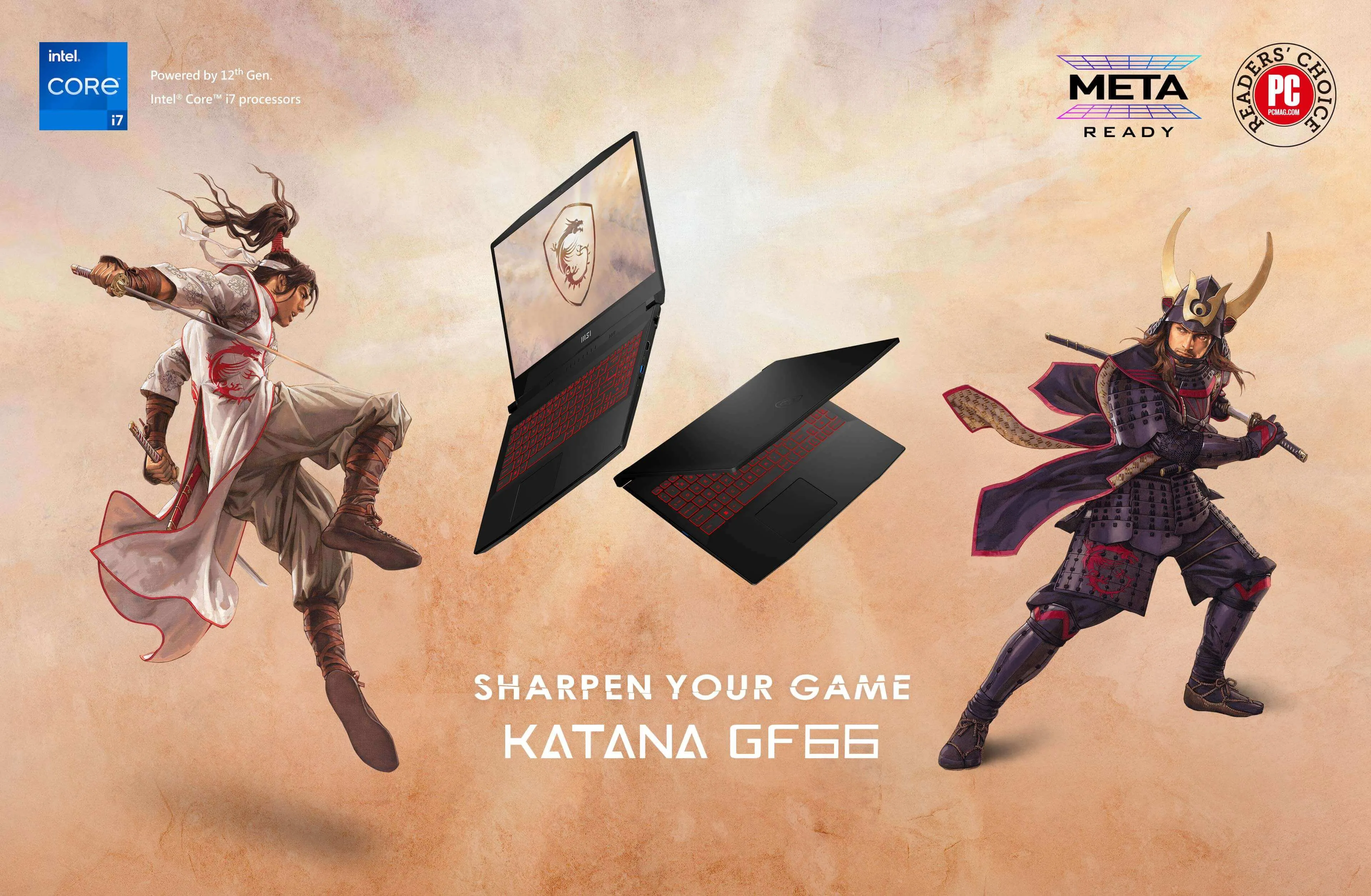 New invention of multi-core architecture:
With its cutting-edge 12th Gen Intel® Core™ i7 processor, the Katana GF66 delivers unparalleled multitasking capabilities and exceptional performance for demanding games. This advanced processor features both high-performance and efficiency cores, ensuring that even the most resource-intensive tasks can be handled with ease.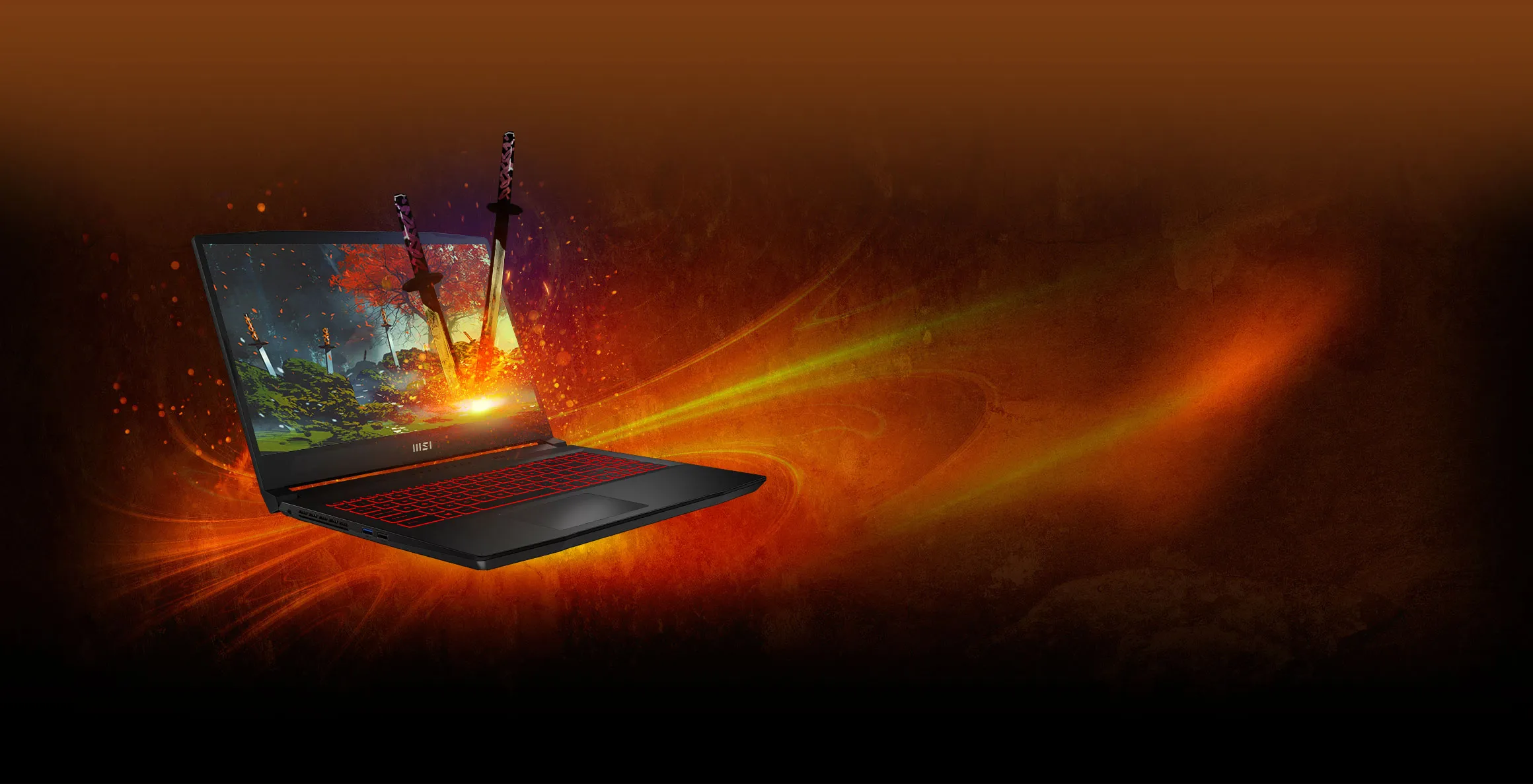 Geforce RTX 30 series laptops are the ultimate gaming experience:
The NVIDIA® GeForce RTX™ 30 Series Laptop GPUs are behind the fastest laptops for gamers and creators, boasting NVIDIA's second-generation RTX architecture, Ampere. These GPUs provide incredibly lifelike ray-traced graphics and advanced AI features, such as NVIDIA DLSS. Additionally, Max-Q Technologies harness the power of AI to create ultra-slim, high-performance laptops that are faster and more capable than ever before.

Improved AI performance:
NVIDIA DLSS technology enhances the speed of games while maintaining the highest possible image quality. This enables players to increase the settings and resolution for a more immersive and visually stunning gaming experience without any compromise.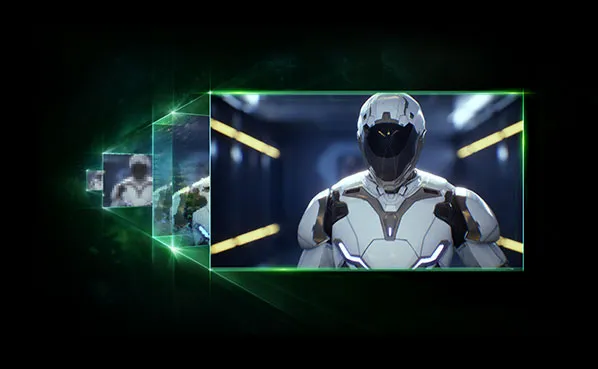 A more immersive experience:
Ray tracing is widely considered as the ultimate goal of graphics technology, as it emulates the way light behaves in the real world, resulting in exceptionally realistic and captivating graphics for gamers and creators. The 2nd generation RT Cores further enhance the performance of ray tracing, ensuring that it runs smoothly and efficiently.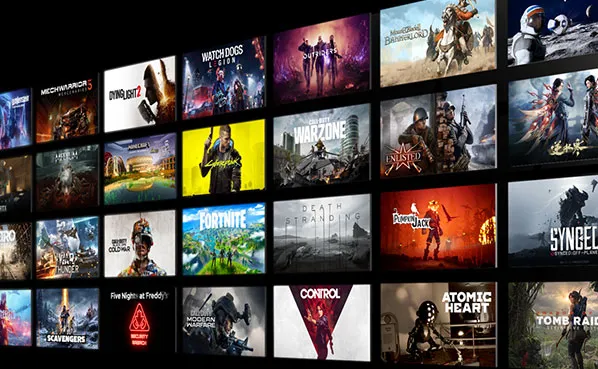 Optimal strength and performance:
NVIDIA Max-Q is a collection of technologies that utilize artificial intelligence to optimize the performance of laptops, enabling them to achieve high levels of performance while maintaining a slim and lightweight design.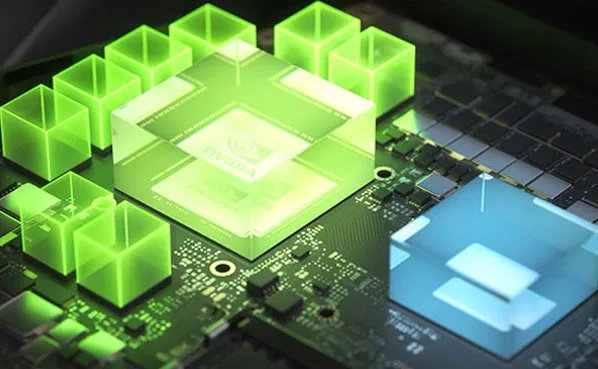 144Hz IPS-level display:
Featuring a 144Hz IPS-level display, this device delivers impressive visual clarity and a seamless refresh rate, ensuring that every detail is captured without any lag or delay.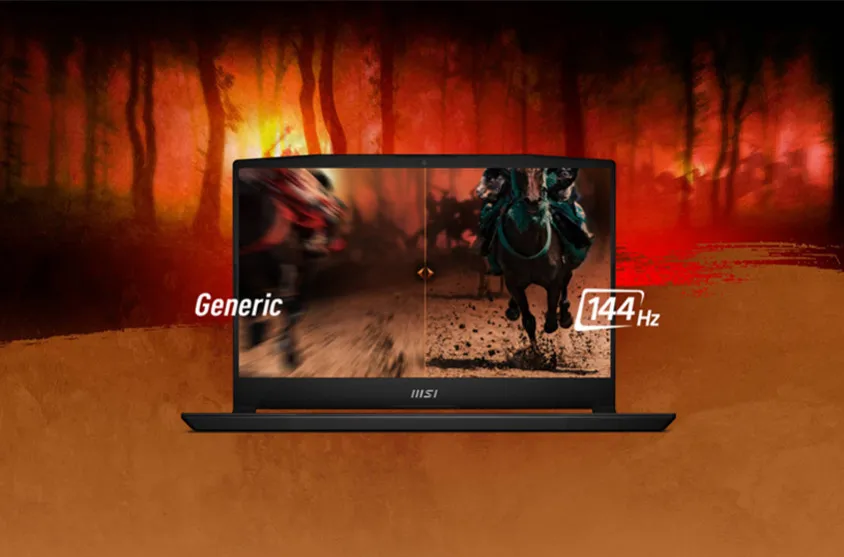 Innovative cooling for next-gen gaming:
This device comes equipped with dedicated thermal solutions for both the CPU and GPU, utilizing up to 6 heat pipes to ensure efficient cooling during extreme gaming sessions. The internal diameter of the thermal pipes has been enlarged, and MSI's exclusive thermal grease has been employed to ensure maximum performance even during intense use.
Overall, the MSI Katana GF66 12UGS is a powerful and well-equipped gaming laptop that can handle demanding applications and deliver smooth and immersive gaming experiences.