Modem Router
IEEE 802.11n, IEEE 802.11g, IEEE 802.11b
300Mbps Wi-Fi Range Extender MW300RE Quick Installation Guide
Mercusys MW300RE
Mercusys MW300RE 300Mbps Wi-Fi Range Extender
Range Extender mode perfectly enhances wireless signals in hard-to-reach or previously hard-to-reach areas.
Three external MIMO antennas help distinguish the MW300RE from traditional signal amplifiers.
Easily extend your wireless coverage with a simple one-touch setup or the push of a WPS button.
Compact and wall-mounted design makes it easy to deploy and move
Multicolor LEDs help you find the right place to offer the best Wi-Fi extensions
Provide Solution for Wi-Fi Dead Zones Elimination:
Tired of the Wi-Fi dead zone? The MW300RE eliminates these by connecting wirelessly to the router, amplifying the signal, and extending the signal to areas that it cannot handle on its own. It also reduces signal interference and provides reliable Wi-Fi coverage at home or in the office.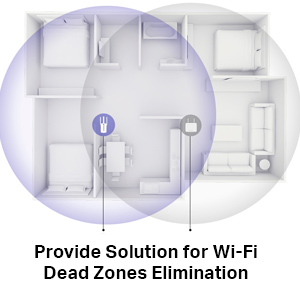 Easy Use Beyond Imagination:
Press the WPS buttons on your router and MW300RE to connect to the network in seconds. Once connected, simply unplug and replug the range extender to get the best signal quality and coverage at home without having to reconfigure the extender.
Smart Signal Indicator:
Multicolor LEDs help you find the right place to offer the best Wi-Fi extensions.
Incredible Capability:

The MW300RE works with almost any Wi-Fi router.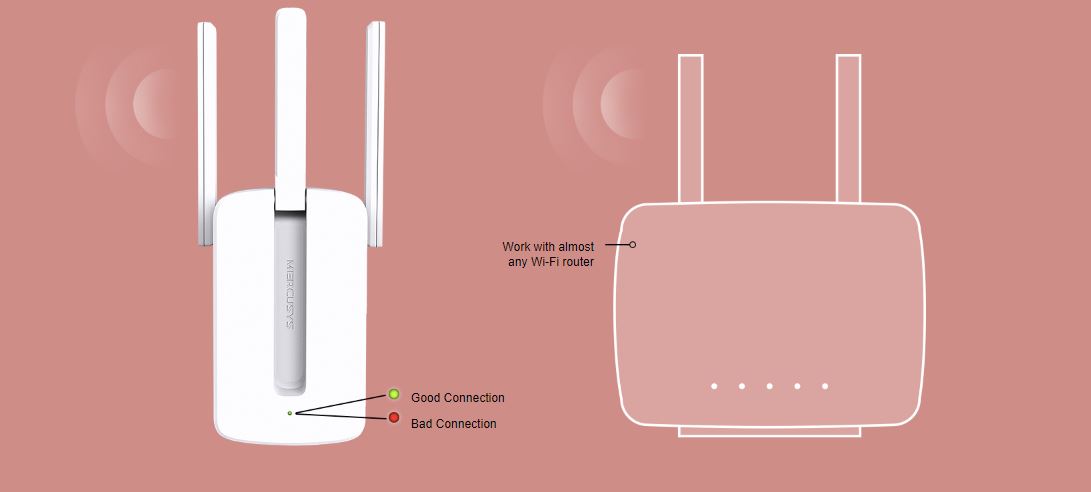 MIMO Technology Power Wi-Fi Quality:
The MW300RE is different from the conventional range extender. With MIMO technology, the MW300RE helps improve networks by dramatically increasing wireless speeds. In addition, three external antennas ensure that strong wireless signals reach where they are most needed.