Mercusys MW150US
Mercusys MW150US N150 Nano Wireless USB Adapter
A compact usb wifi and convenient wireless solution for your device
Perfect for basic Internet applications such as web browsing, email, and chat.
Compatible with Windows 11/10/8.1/8/7/XP (32/64bit)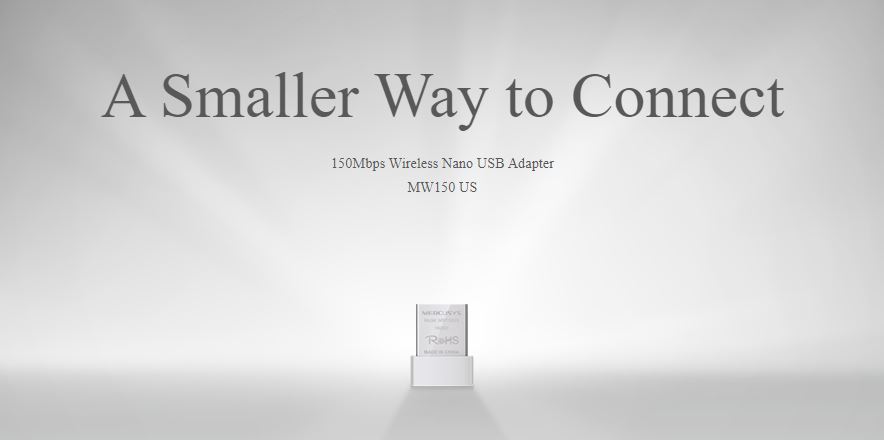 Miniature Size:
With its ultra-compact design, the MW150US Adapter is extremely convenient usb wifi for use at home or on the go. Simply plug this mini adapter into your computer's USB port. Then you can leave it there without any worries.
150Mbps Wireless Speed:
This mini adapter of Mercusys can deliver wireless speeds up to 150Mbps, usb wifi perfect USB Adapter for smooth web browsing, fast file downloads and stable internet calls.