Mercusys MS105G
5-Port 10/100/1,000 Mbps Desktop Switch
Five RJ45 ports supporting auto-negotiation at 10/100/1,000 Mbps with auto MDI/MDIX Simple expansion of wired networks Flexible arrangement with a compact design No configuration needed, set up is plug-and-play Power-saving Green Ethernet technology reduces power consumption by up to 82%.

Expand your Ethernet network with Gigabit ports:
Quickly expand your wired network with five 10/100/1000 Mbps Ethernet ports. 10x faster than regular 10/100 Mbps Ethernet ports. Mercusys MS105G is versatile and fully compatible with 4K Ultra HD TVs, computers, printers, IP cameras, game consoles, and more. This makes it ideal for use at home, small offices, and even co-sleeping areas.
Sleek and Extremely Compact Design:
With a modern, square design featuring a stylish red and black color scheme, the Mercusys MS105G exudes a futuristic aesthetic. Its compact size, comparable to that of a smartphone, allows it to effortlessly blend into any space in your home without occupying too much room.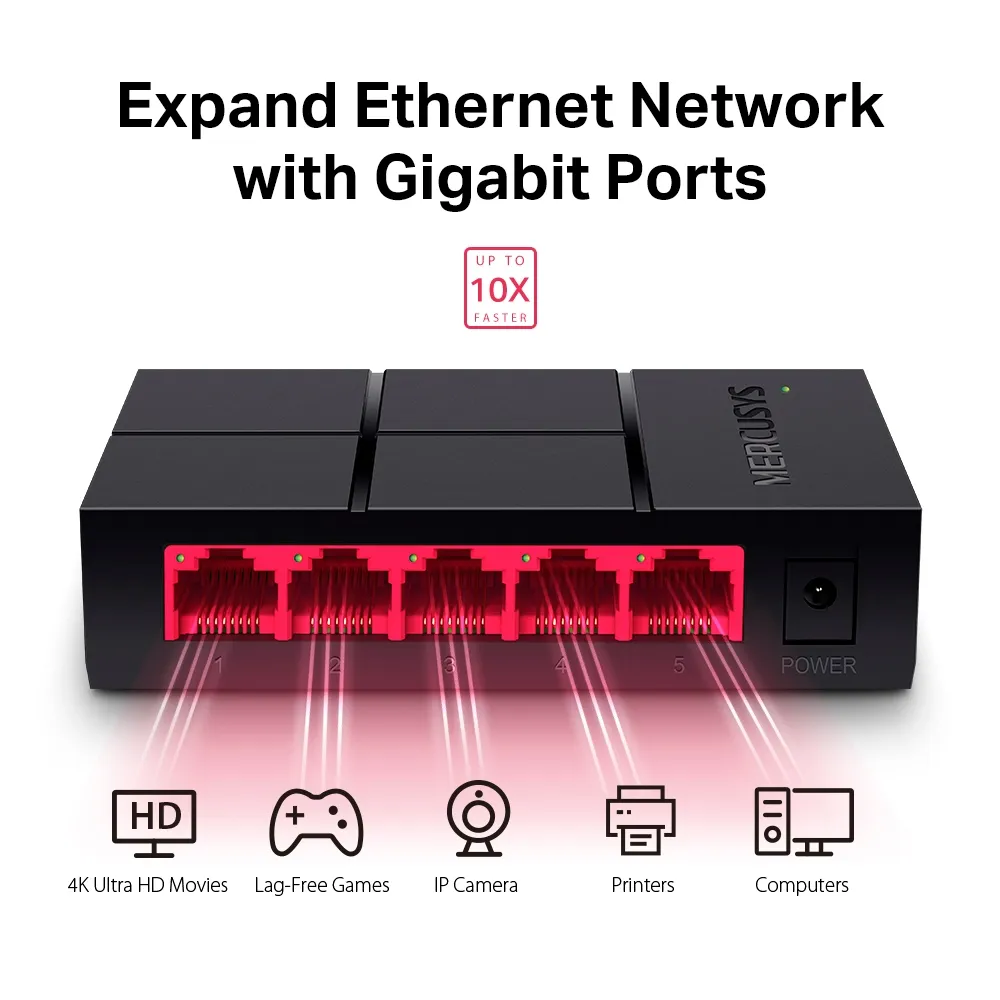 Connect and use:
Don't worry about intricate setups. Simply link the Mercusys switch to your TV or computer using an Ethernet cable, and instantly enhance your wired network without the need for any configuration.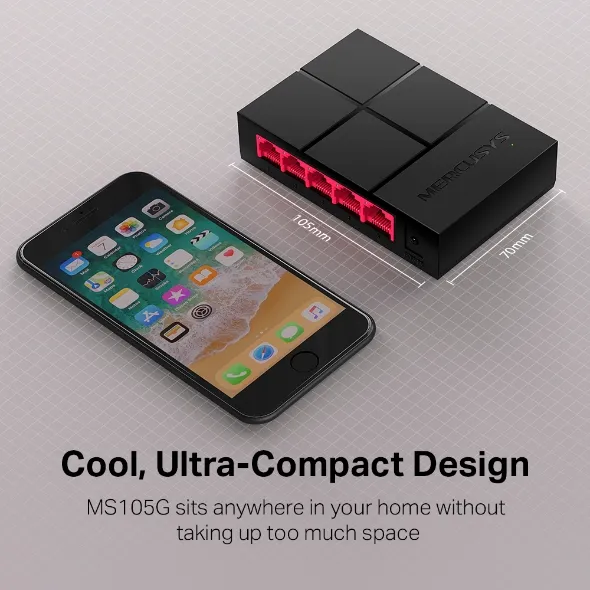 Consistent and dependable performance:
Equipped with both Half/Full Duplex and MAC Address Learning Technology, the Mercusys MS105G Switch offers a stable switching bandwidth of up to 10 Gbps. Each unit undergoes thorough testing before shipment, guaranteeing reliable and uninterrupted connections over the years.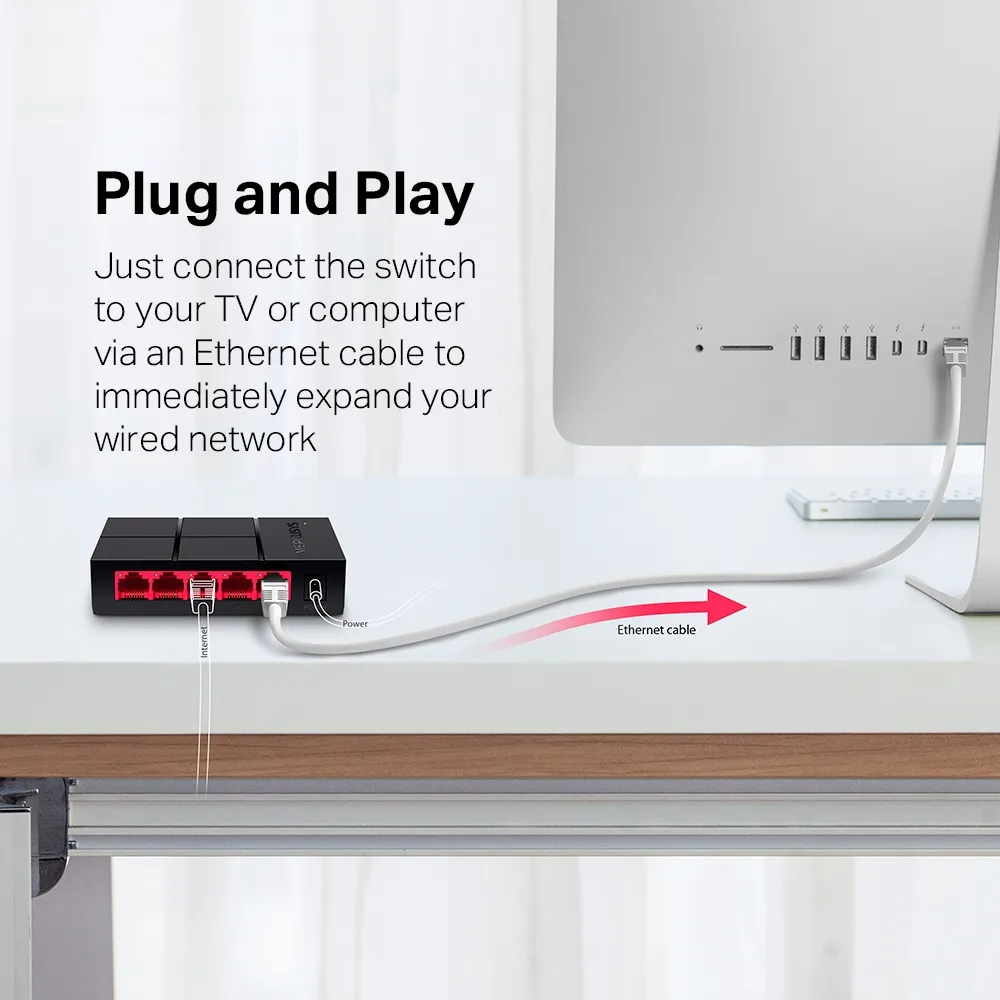 Embrace eco-friendly practices with your Ethernet

:

Opt for an environmentally conscious approach when transitioning to a gigabit network! The Mercusys MS105G incorporates cutting-edge energy-efficient technologies, significantly increasing your network capacity while consuming minimal power. It automatically adapts power usage based on link status and cable length, effectively reducing the carbon footprint of your network.